---
---

Having navigated to www.irishmegaliths.org.uk/iremap.htm...
When you click on a county you get a page of text describing the selected monuments, and giving directions.
If you use the relevant maps mentioned you can plot their whereabouts.
But if you don't have the relevant maps, here's what to do:
Using the map reference given you can go to the top of the county page, click on "Convert Irish Grid References", paste in the grid-reference, and read off the GPS co-ordinates in blue at the bottom right of the resulting page.
You can then go to Google Earth, enter those co-ordinates, and you will then get a satellite view. This will probably not be any more use than a map, which can be employed for several sites.
For example: Go to the iremap.htm page. Click on County Clare on the West coast. You will then get the County Clare list of monuments.
The first entry is: Ballaghaglash: Burren wedge-tomb
R 373 995
Sheet 52
Copy the R 373 995 map reference, go up the page to the "Convert Irish Grid References". Click on it. Paste the reference in the box, and you will get 53.04270 -8.93593.
Copy that reference, open Google Earth, and paste the reference into the search box. You will get this satellite picture.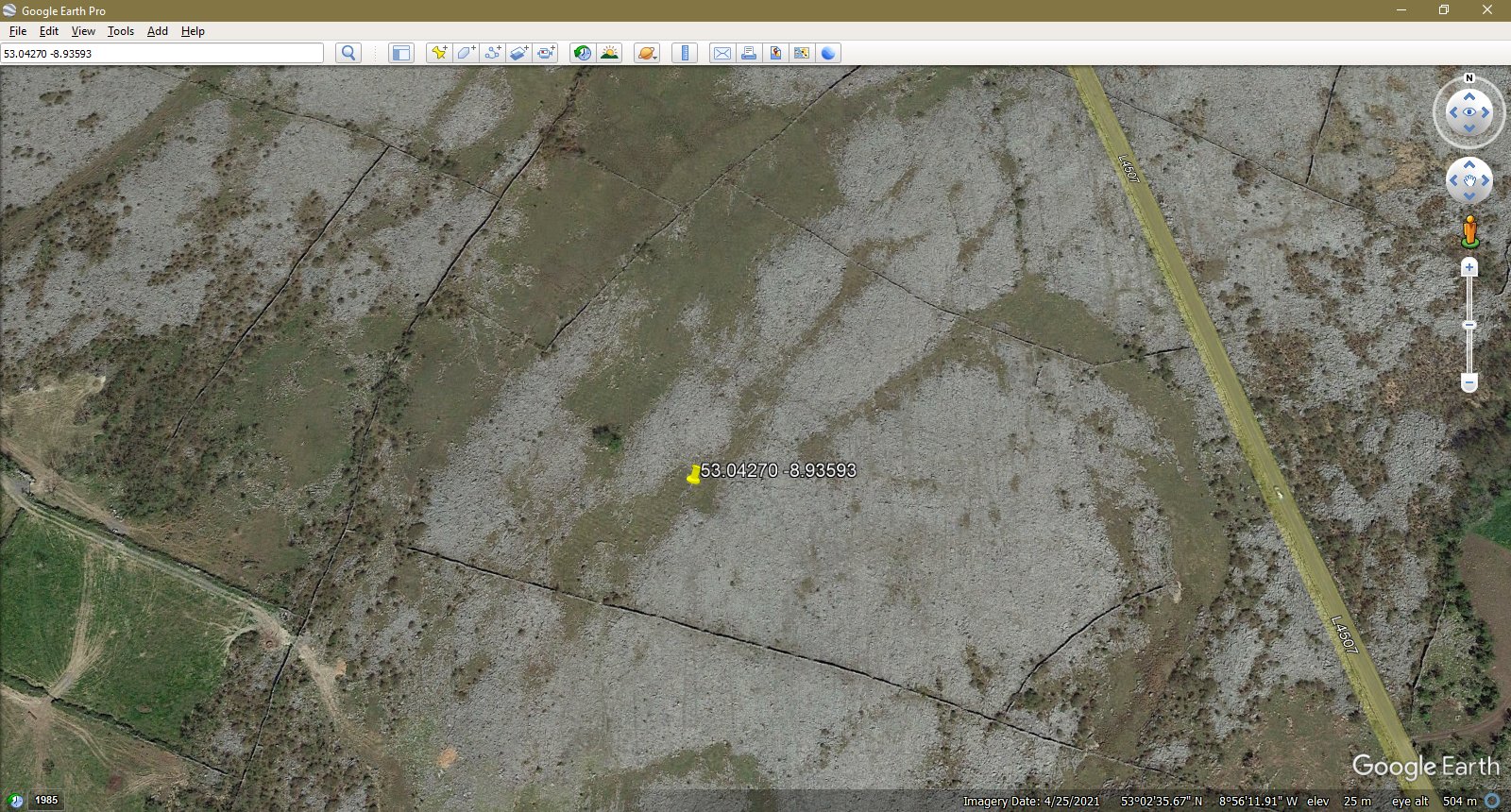 As you will see, it is very little better than what you would see on Sheet 52, except that you can zoom in and out. The tomb itself is interesting only to enthusiasts who would be attracted by the rare perforation mentioned in my description.
You could also go to www.maps.google.com and paste in the same reference. The result is the second picture attached.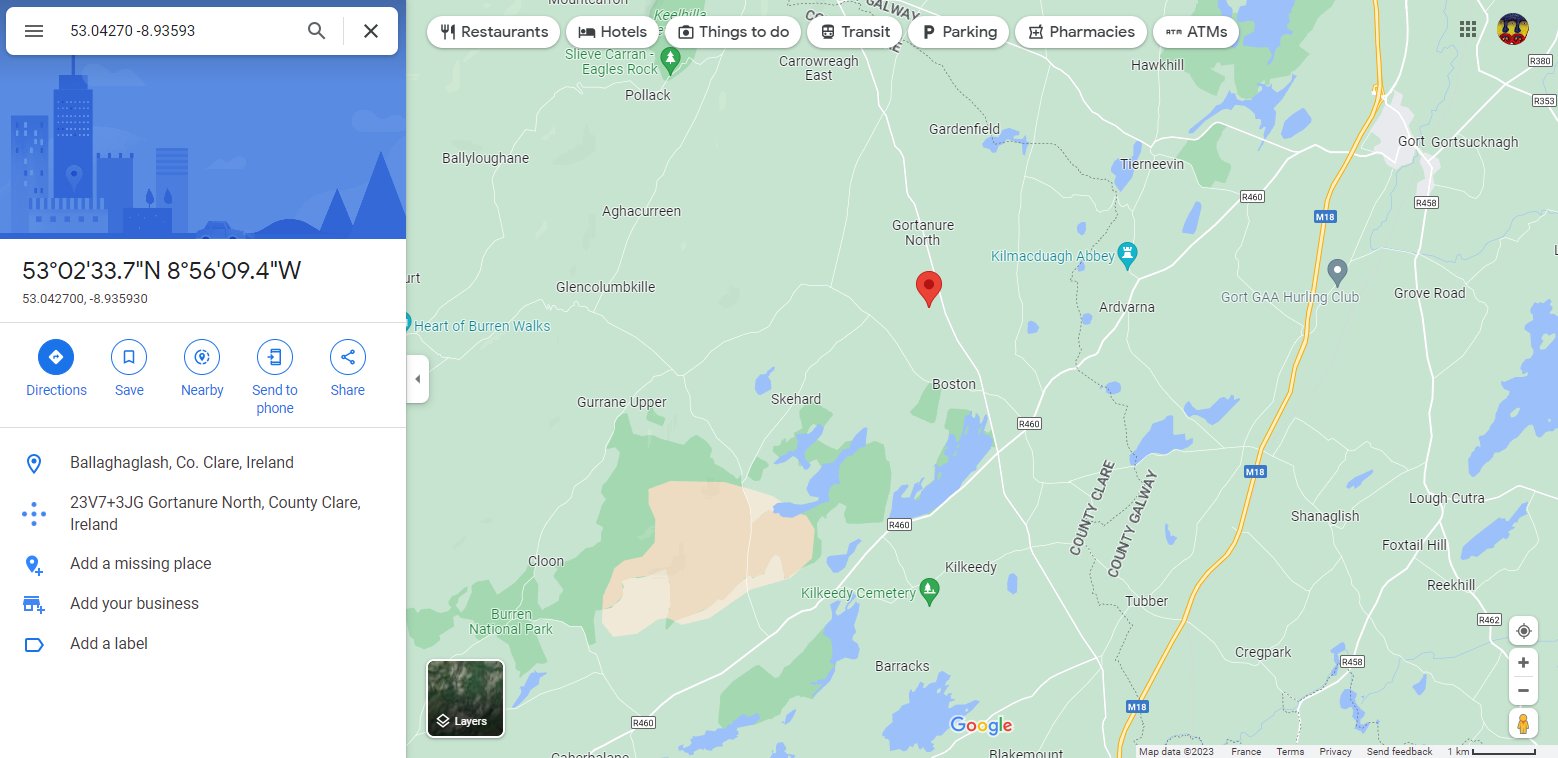 if you download these pictures they will be much larger

As you will now have gathered, it is much better to buy a map. When I was researching for this website back in the 20th century, I didn't even have proper maps of the Republic's 26 counties, and the better (one-inch) Northern Ireland (six-county) maps marked very few megaliths. I had to drive about, ask around, fall into bogs…and in a few cases give up and try again another time.
I expect megalith-enthusiasts to want and be able to do a little work for themselves. My website is not suitable for smartphones, but aimed at those who enjoy the fun of searching for finding megaliths in landscapes they would not otherwise experience.

---
---