Labbacallee, county Cork.
R 774 020 - Sheet 73
Nearest village: Glanworth

A rear view of the largest of Irish wedge-tombs, known as "The Hag's Bed"
(Leaba Caillighe, referring to the Hag aspect of the Triple Goddess)
showing the massive roof-stones and the three "buttress-stones" at the back. It is covered with three huge roofstones.
The three stones in the left foreground are part of the kerb which was designed to show off the buttress-stones in a kind of "rear-court".
The megalith resembles a French gallery-tomb in size and design, a similarity shared by the wedge-tomb at Burren, Cavan.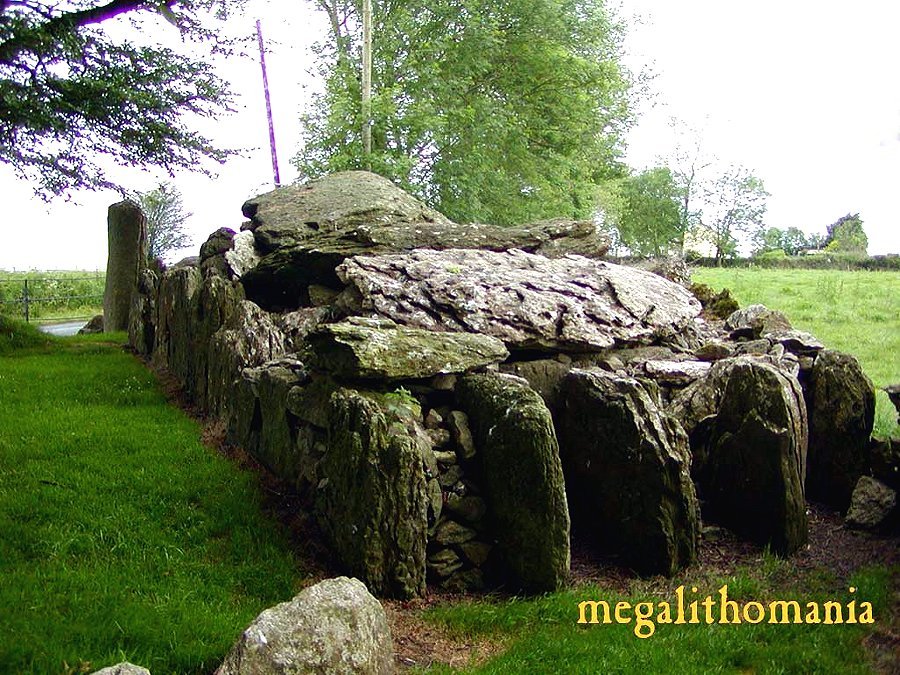 There are two closing-slabs at the front of the tomb with a deliberate gaps on both sides.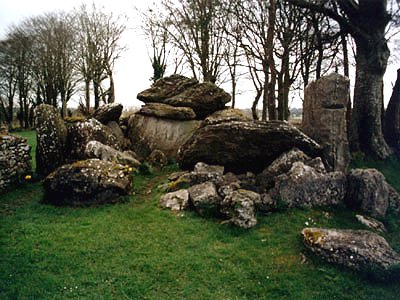 The gallery comprises a large rectangular chamber, with a small one behind it, separated by a dividing slab,
one top corner of which has been trimmed off to leave a soul-hole or 'half-porthole'.
The photo below shows part of the chamber looking out to the entrance.
The dividing-slab of the gallery showing the 'soul-hole' or 'half-port-hole',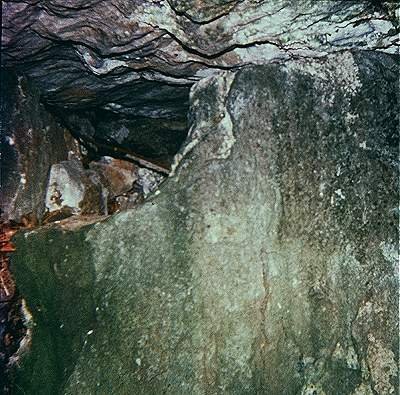 Two photos - looking front and back - by Howard Goldbaum.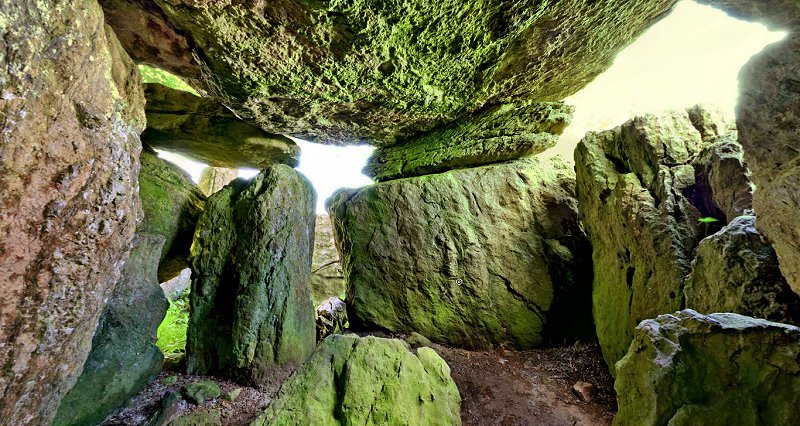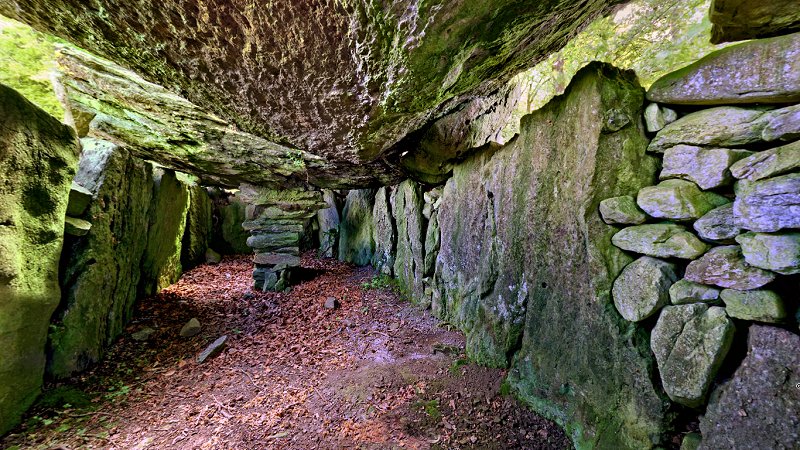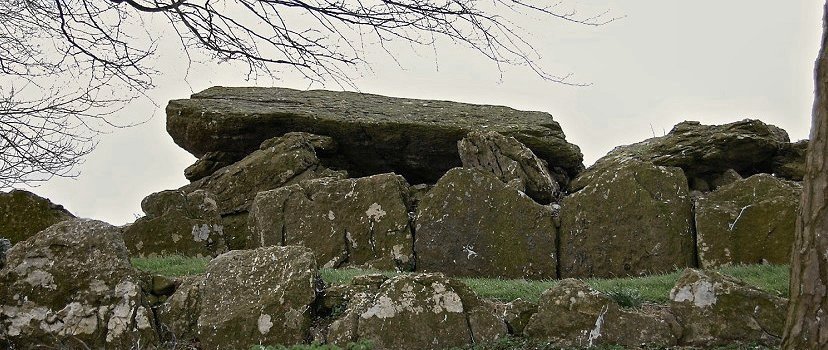 click for folklore and an interactive panorama on Howard Goldbaum's
Voices from the Dawn
<< BACK<<