Burren, county Cavan.
H 080 350 - Sheet 26
Nearest village: Blacklion

NOTE: Burren comes from the Irish for a stony place, and is a not-uncommon place-name.
This tomb is not in THE Burren of county Clare, where there are dozens of typical Irish wedge-tombs.

The Giant's Grave is, like the other tombs in the townland, now somewhat lost in a forestry plantation.
Note how two of the front orthostats of the façade lean together to form a triangular entrance to the antechamber.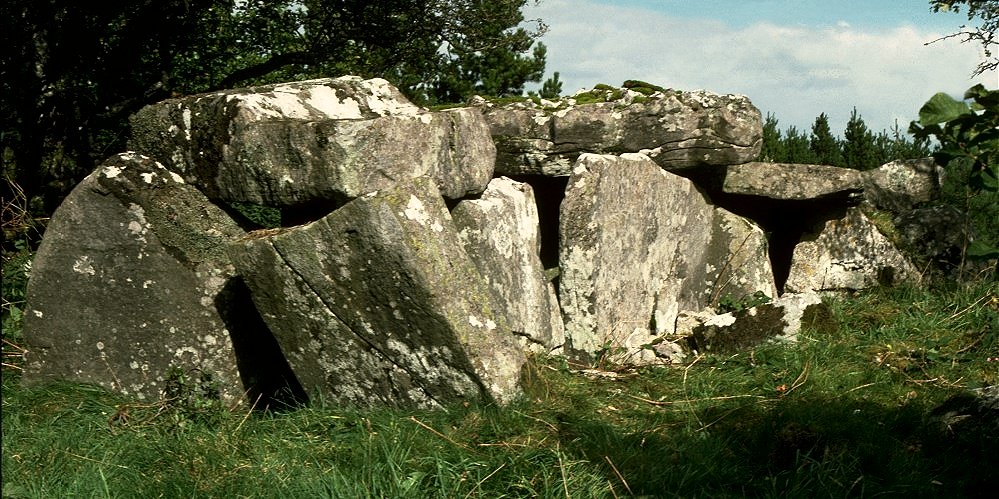 A painting of the tomb by
Tommy Barr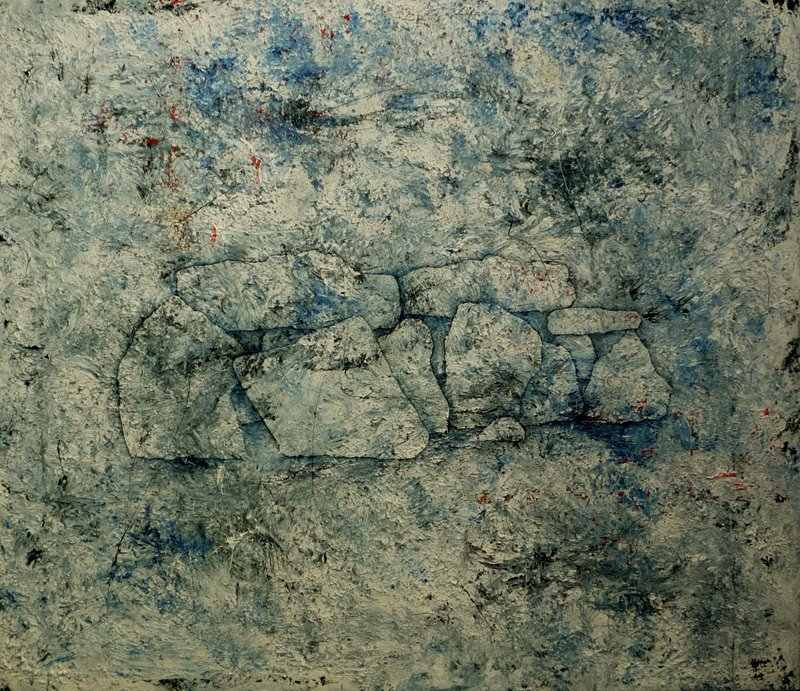 Remarkable cups and rings and solution pits on the top surface of the front roof-stone: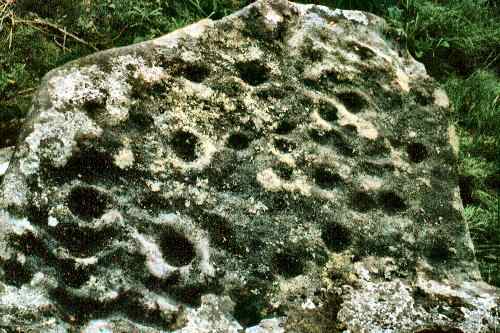 compare with a tomb in SW France.
The same stone photographed 30 years later, using flash.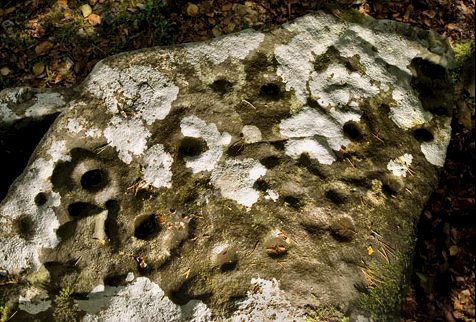 Click here or on a picture above to see another wedge-tomb in the same townland.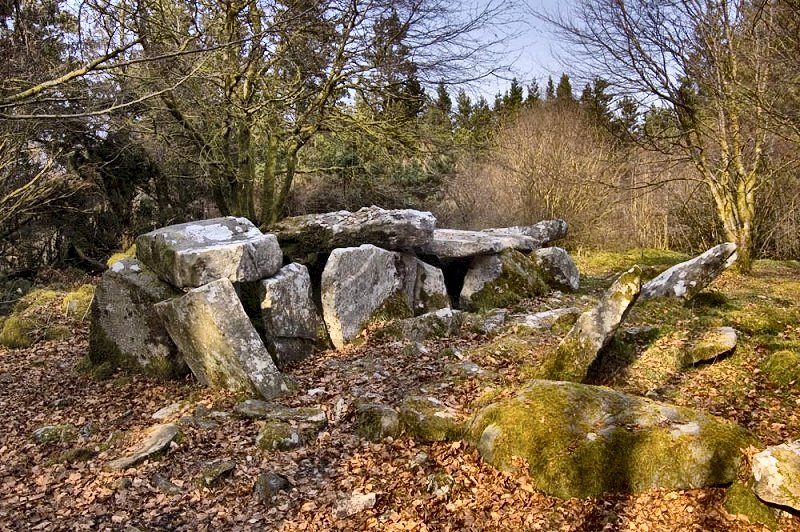 click here for a YouTube video.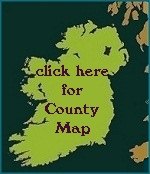 << BACK<<
or