Knockcurraghbola Commons, county Tipperary.

In a commanding position atop a knoll, this ruined wedge-tomb (here viewed from the front)
retains two massive roof-stones, but of the façade only the door-stone remains.
R 952 610 - Sheet 59
Nearest village: Inch

Two views taken some thirty years apart.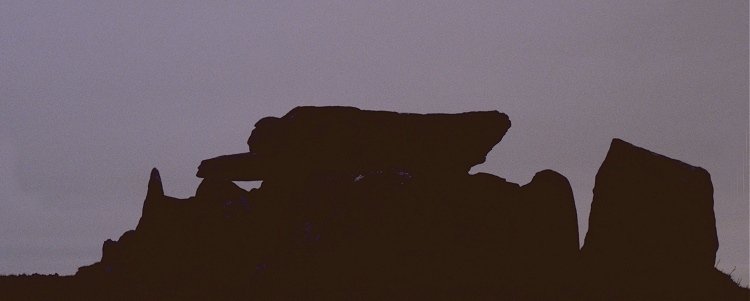 Click on an image for a view of the gallery.