Knockcurraghbola Commons, county Tipperary.

Sited on top of a knoll in an amphitheatre of hills, this monument has a gallery 11 metres long
(here seen from the south). The entrance is at the left. The measuring-rod is one metre high.
R 952 610 - Sheet 59
Nearest village: Inch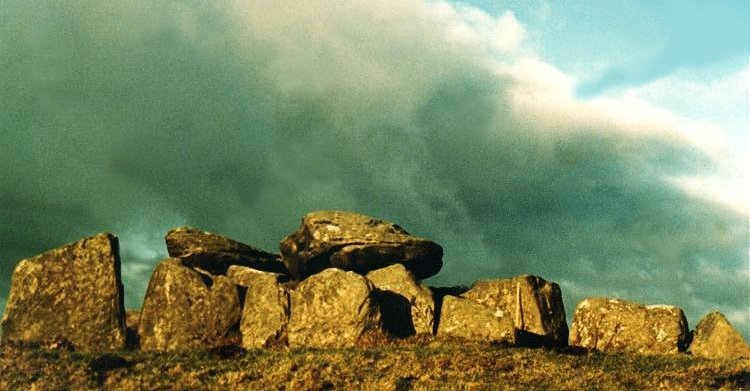 Click on a roofstone for a frontal view.