Carrowmore, county Sligo:
the cairn known as Listoghil.

The central megalithic kist photographed in 1973, before excavation.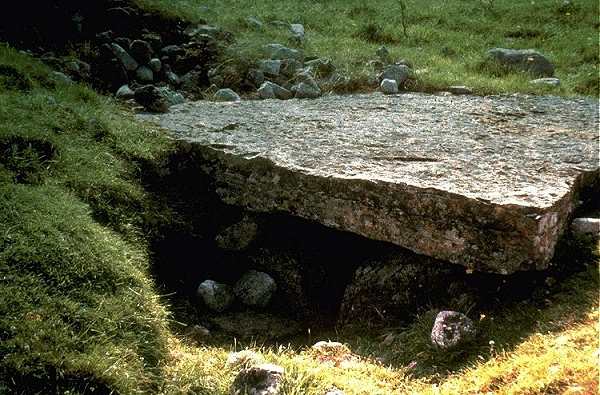 Kist-tombs were built from earliest times right through the Bronze Age.
Below is a much later and smaller typical kist-tomb with its contents preserved in the National Museum of Ireland.
This kind of stone box usually contained a crouched burial and a pottery vessel which held a ritual meal of porridge or gruel for the journey to the Otherworld.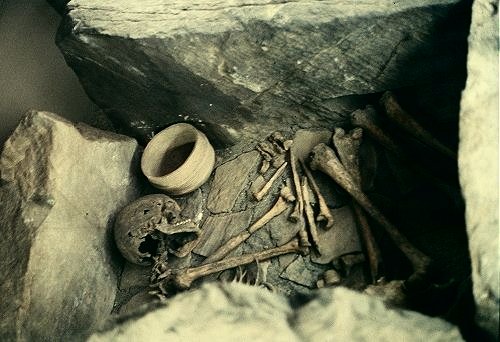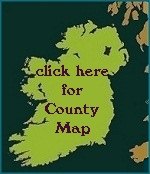 The 600+ megabyte



developed and expanded from this web-site
has many more (and higher-resolution) images.