Tamnaharry, county Down
J 154 244 - Sheet 29
Nearest village: Mayobridge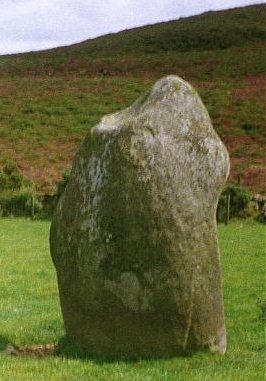 This fine menhir - 2.8 metres high - commands a panoramic view of Carlingford Lough and the mountains of the Cooley peninsula.
The little 'shoulder' at the top recalls the nearby (but less impressive) menhir at Barnmeen.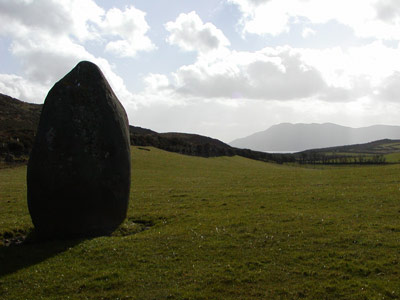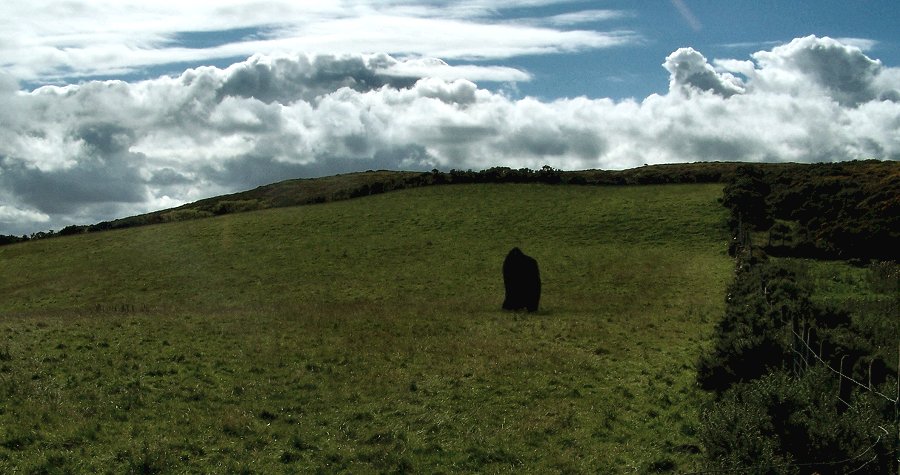 A winter view of this superb menhir, showing another significant concavity facing East.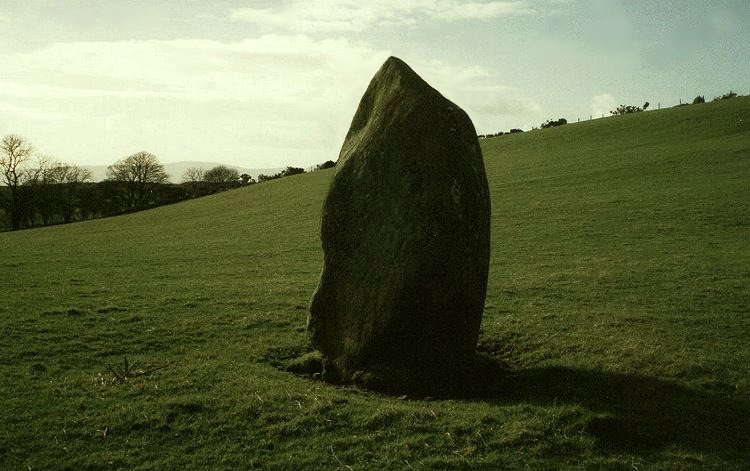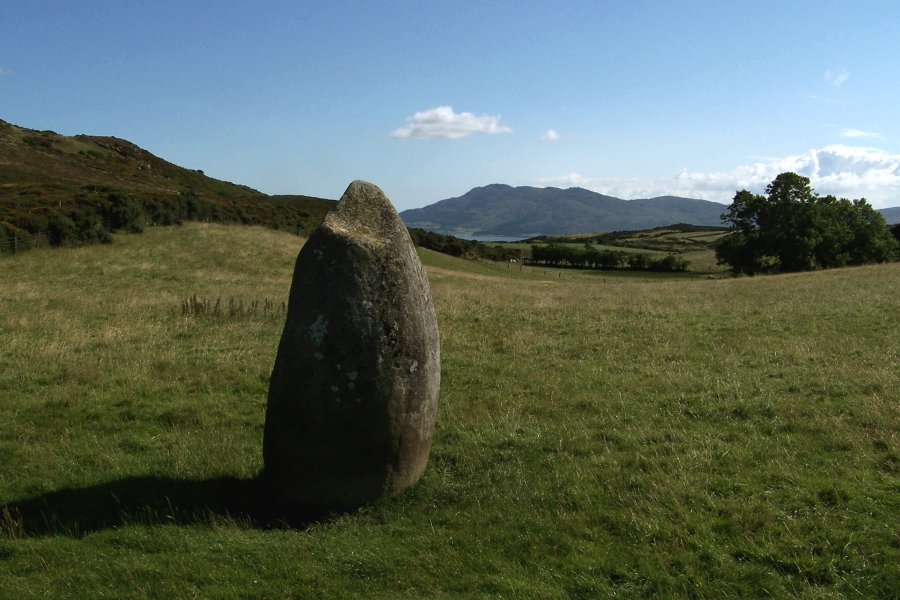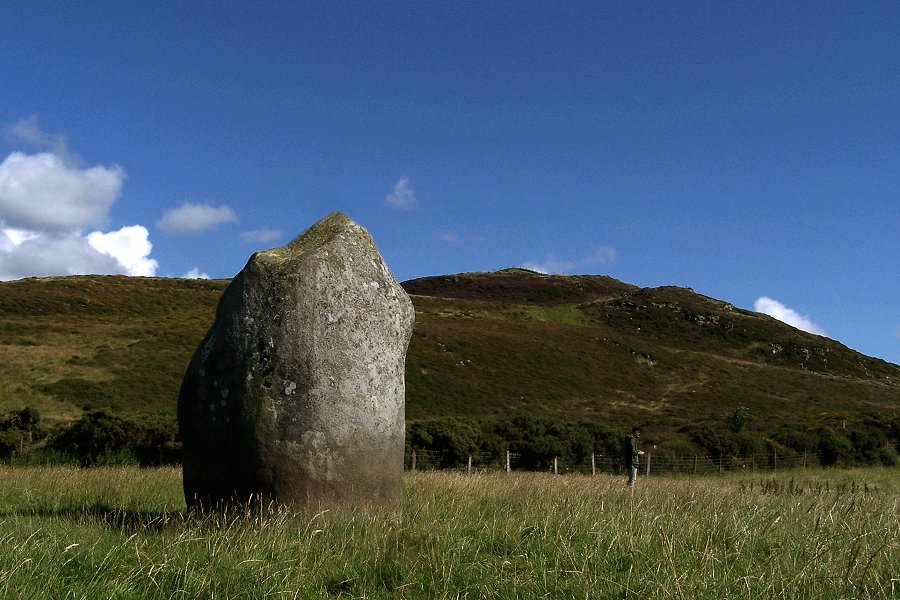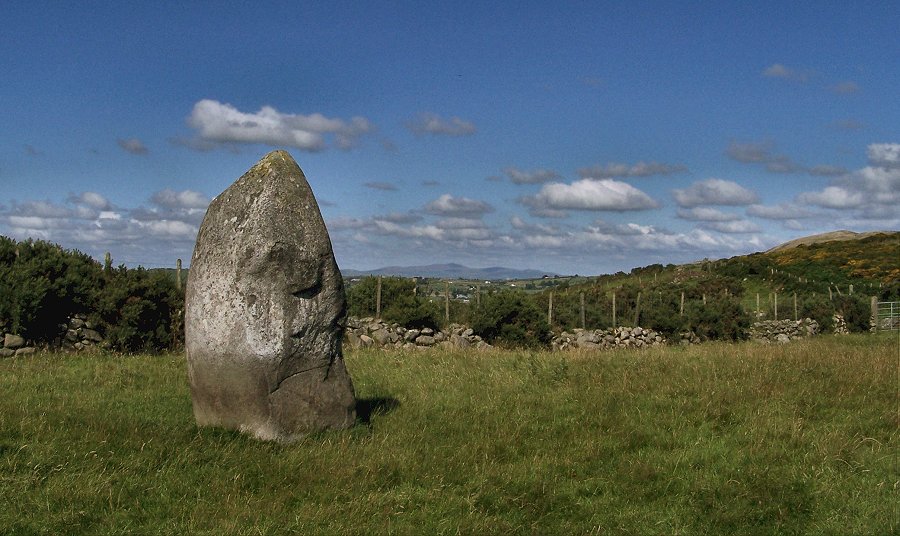 << BACK<<