Barnmeen, county Down

J 172 330 - Sheet 29

Nearest village: Rathfriland

The author standing beside this handsome granite menhir in late winter.
Note the probably-artificial 'shoulder' , which is also a feature of the nearby monolith at Tamnaharry.
Click on the picture for two other, very different, views.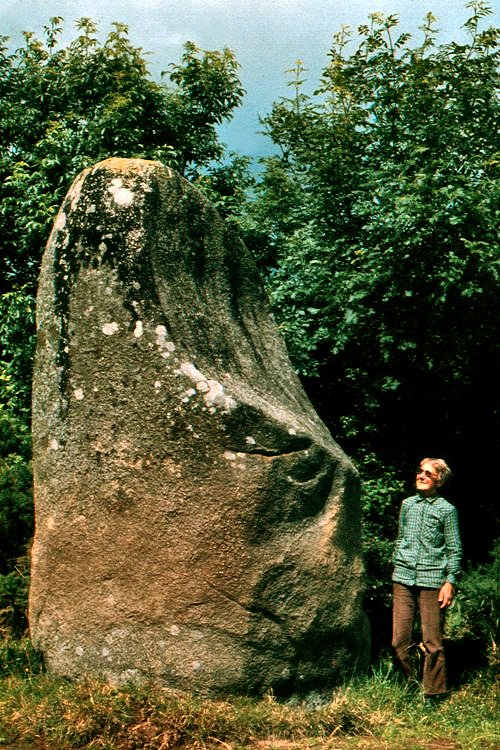 My mother at the same stone in summertime.

<< BACK<<