Sess Kilgreen, county Tyrone
H 603 583 - Sheet 19
Nearest village: Ballygawley
Nearest town: Aughnacloy

This rarely-visited and neglected tomb is situated in a little copse.
Small, dank, unprotected, unvisited and roofless, this tomb has beautiful engravings of overlapping sets of concentric circles
which are similar to petroglyphs at Fuente de la Zarza, La Palma (Canary Islands).
Unfortunately, they have deteriorated since this photo was taken in the nineteen-seventies.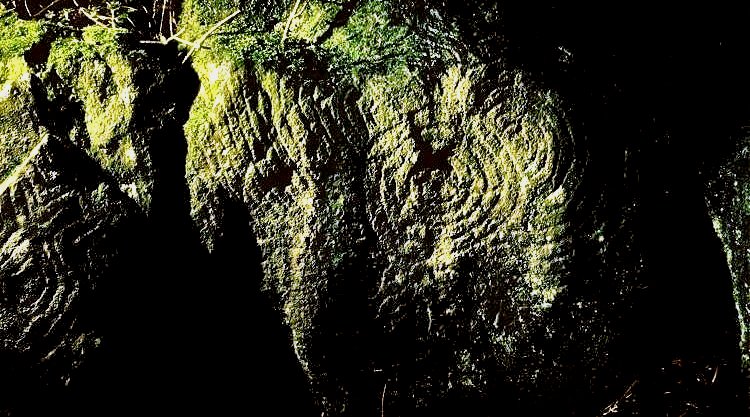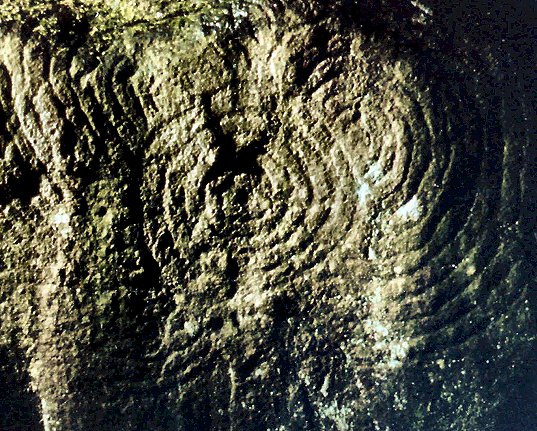 Click on a picture to see another stone from the tomb.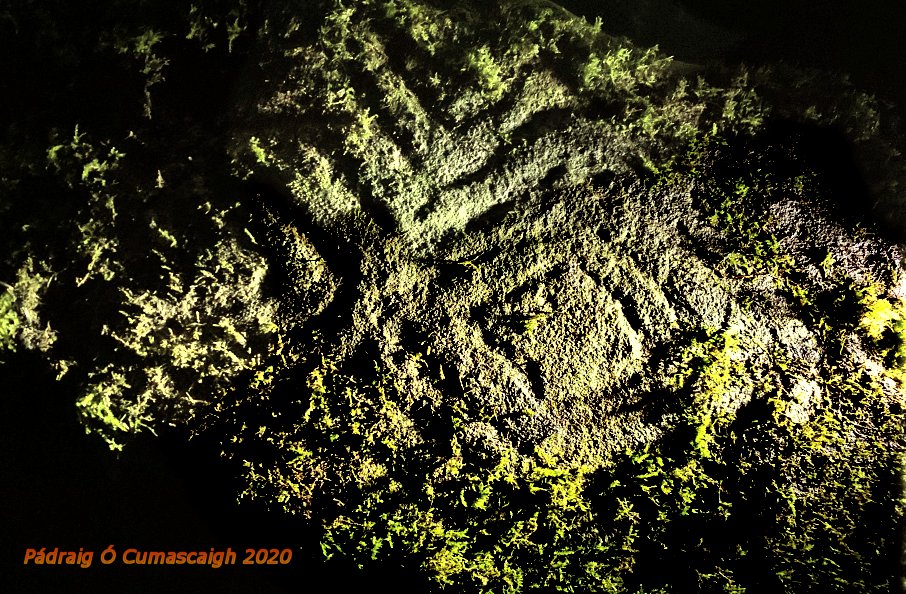 ---
<< BACK<<