Sess Kilgreen, county Tyrone
H 603 583 - Sheet 19
Nearest village: Ballygawley
This stone, not far away from the small tomb, is thought by some to be a roofstone.
It is used by cattle as a rubbing-post, but little can now be seen of this rich decoration,
because the Department of the Environment for Northern Ireland outrageously refused to protect
this stone and the tomb it came from.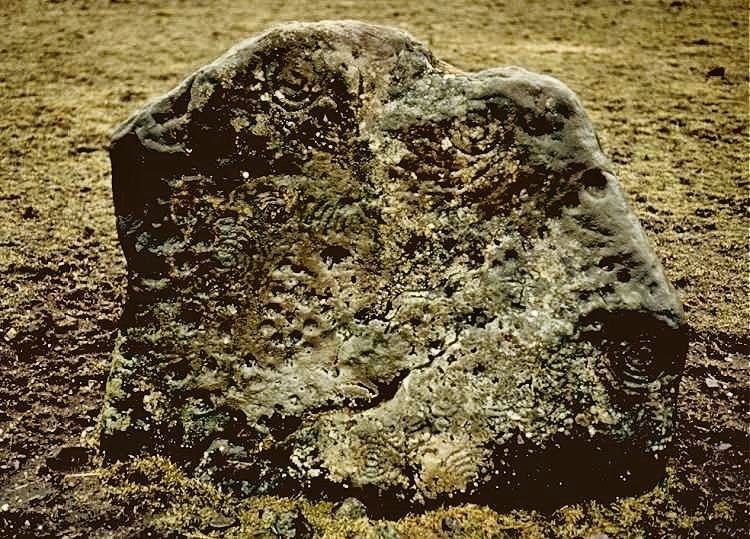 A better picture can be seen on the CD ROM developed from this site.

Click to see how this stone has deteriorated since 1973