Loughcrew, county Meath: Cairn T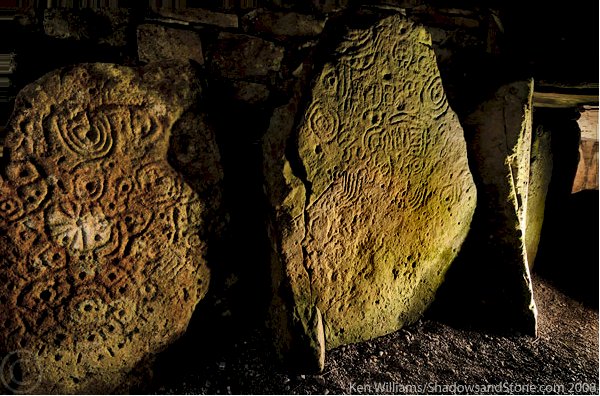 The passage and part of the chamber photographed by Ken Williams.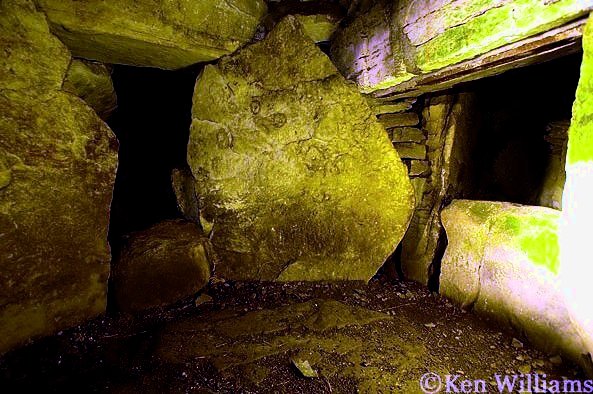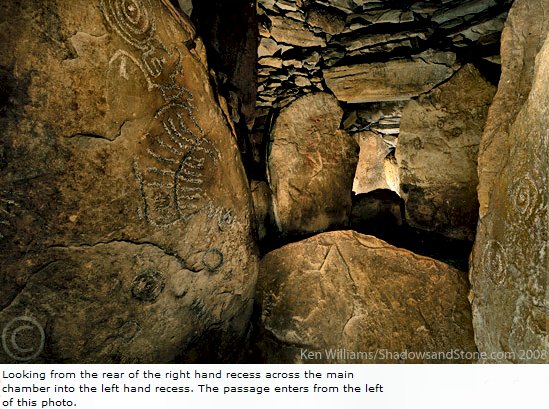 The early-morning light hitting the back-stones of Cairn T at the Autumn Equinox, 2006,
and moving slowly across (to the right).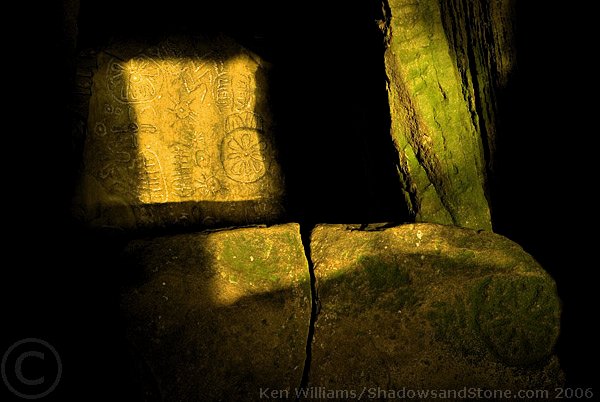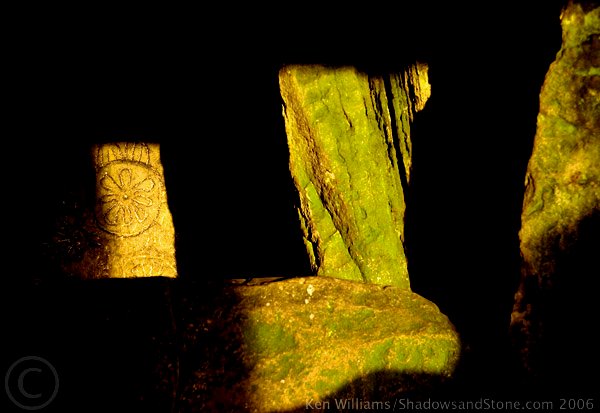 The backstone at sunrise on September 2nd, 2002
(by courtesy of www.knowth.com)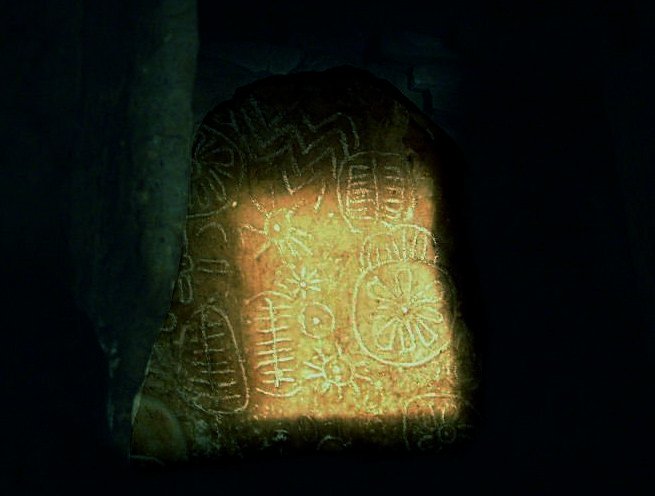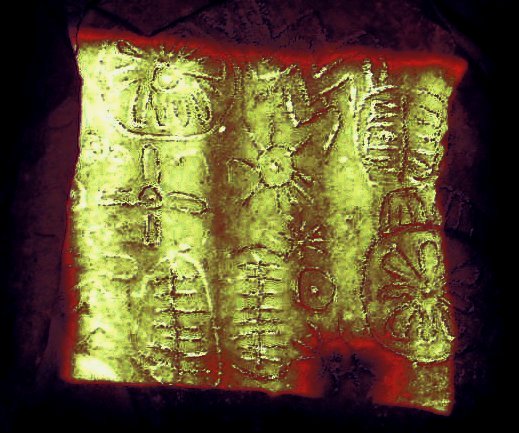 A photo taken at Spring Equinox in 2005.


The same stone photographed by Ken Williams in 2005.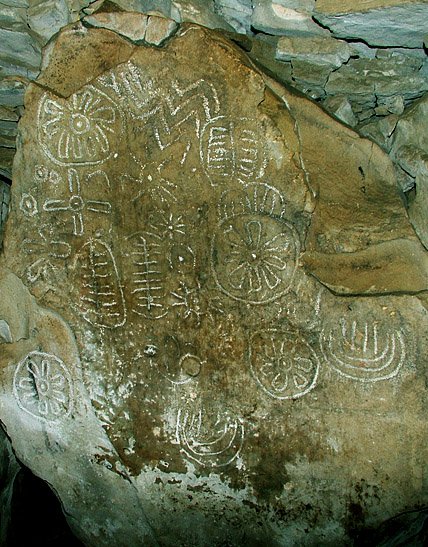 The entrance to the passage, Spring Equinox 2011.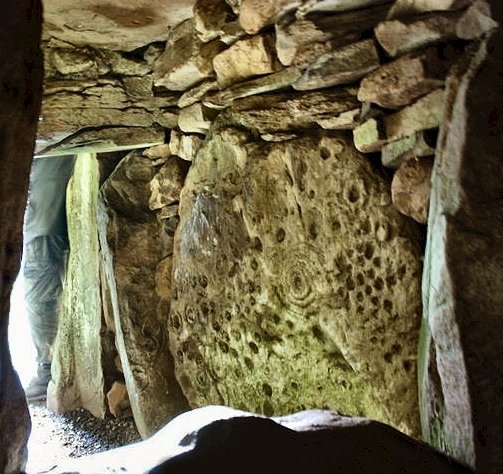 Stones on the other side of the passage.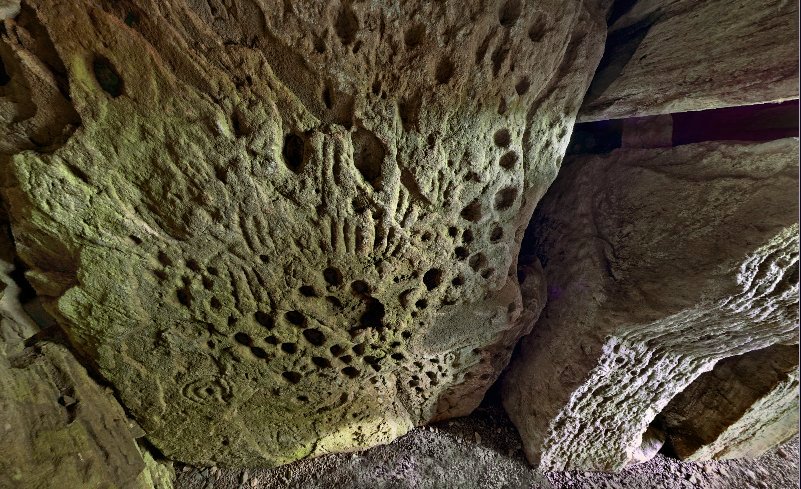 Details of roofstone-engravings in recesses.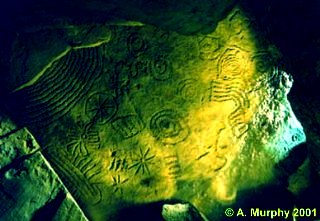 The vandalism of chalking the engravings is pretty well irremediable...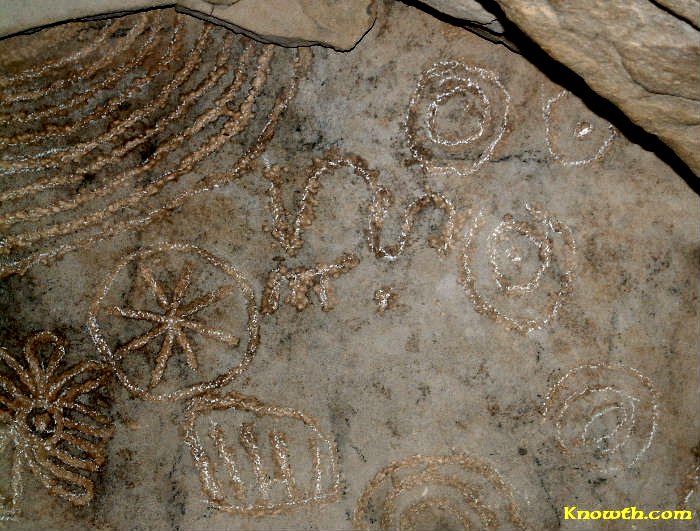 ...but can be offset by skilful lighting, as here photographed by Ken Williams...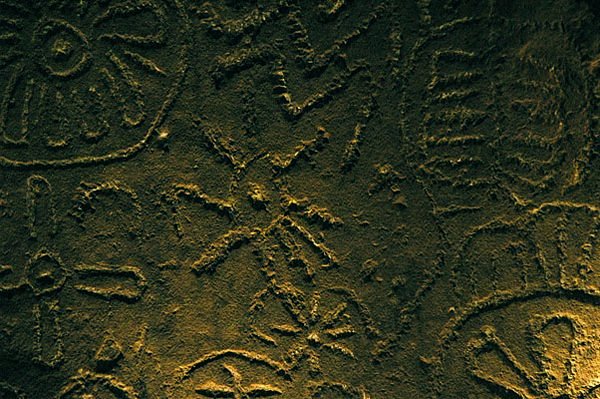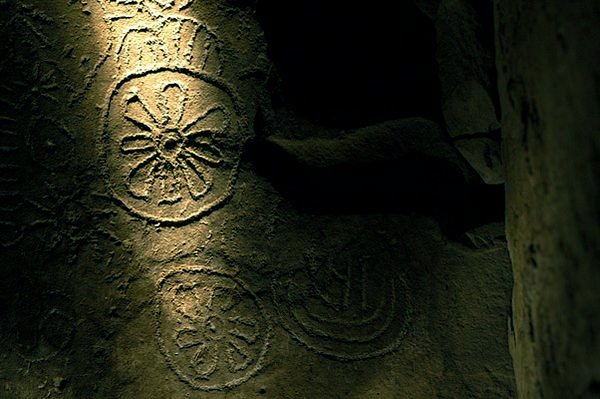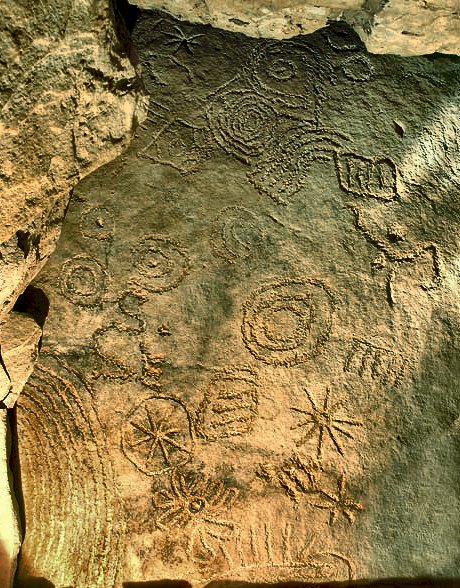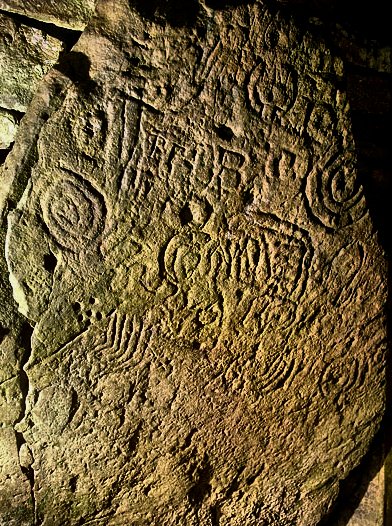 ...and myself.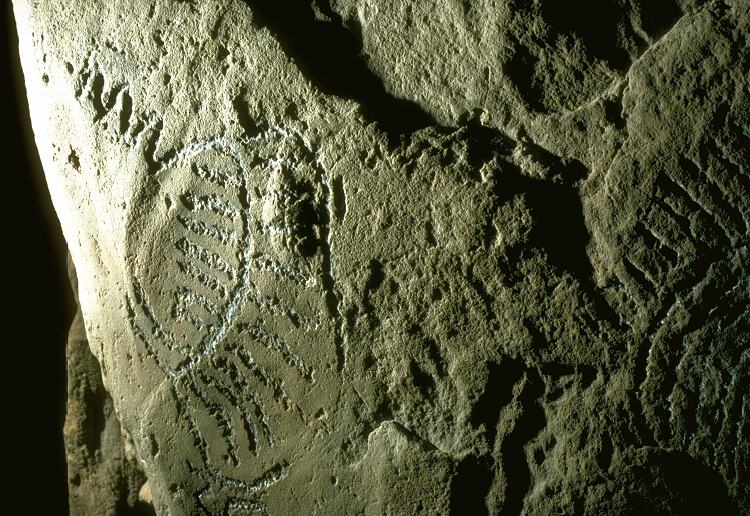 Click the photo for more pictures of Cairn T
---
Cairn T at sunset under the Milky Way.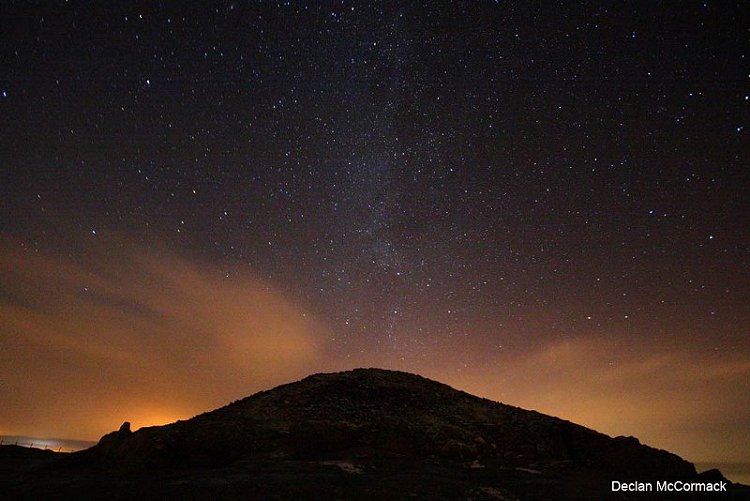 The exposed chamber of the nearby wrecked Cairn U...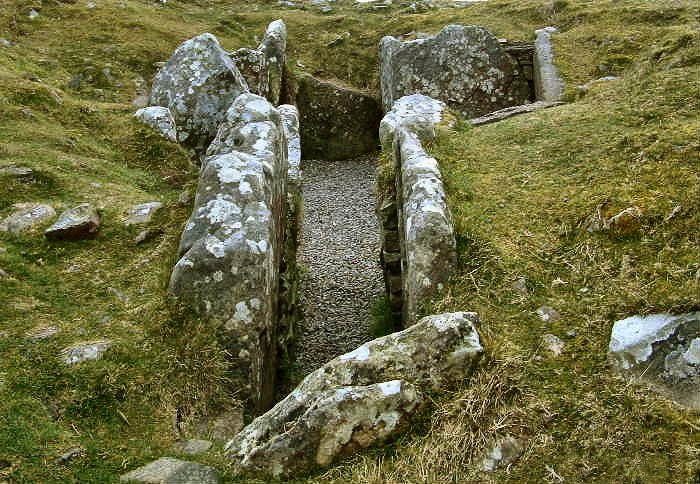 ...and decorated stones in one of the recesses.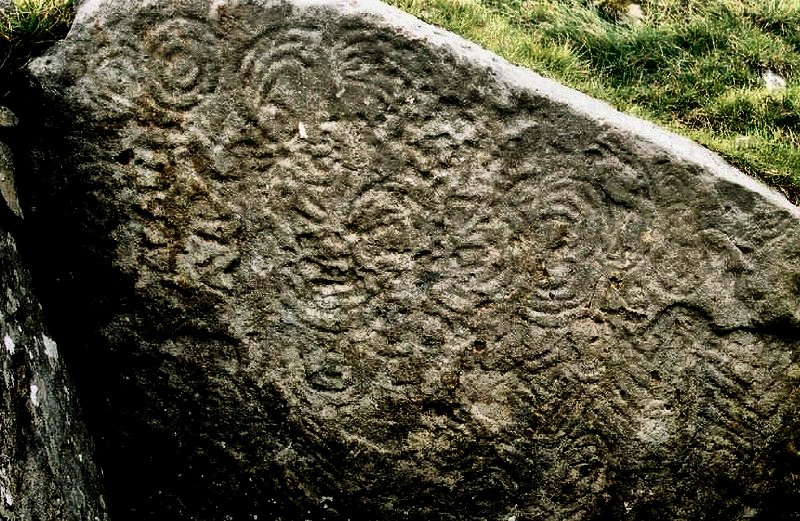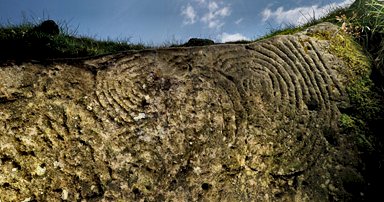 A decorated stone in cairn S, similarly wrecked - photographed by Ken Williams.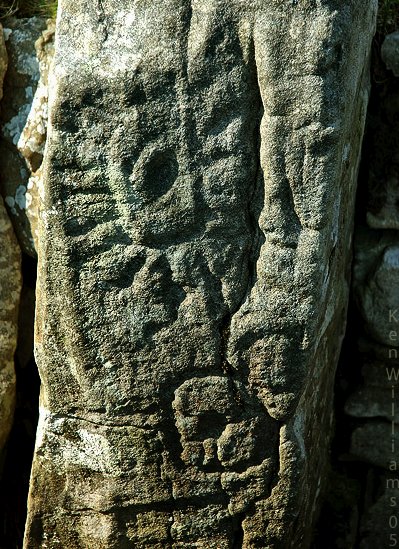 Click the photo to see pictures of Cairn L on Carnbane East.
Cairn V in foreground with Cairn T behind,
and (right) one of the stones in Cairn V.
photographed by Jim Dempsey.
For the folklore of Sliabh na Caillighe, see the Voices from the Dawn website.
<< BACK<<