Loughcrew, county Meath:
Cairn L
on Carnbane West :
not now visitable except with permission from the landowner and the Office of Public Works.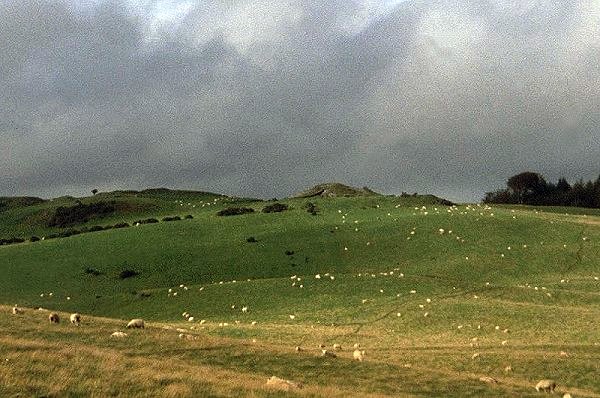 The sheep-strewn approach...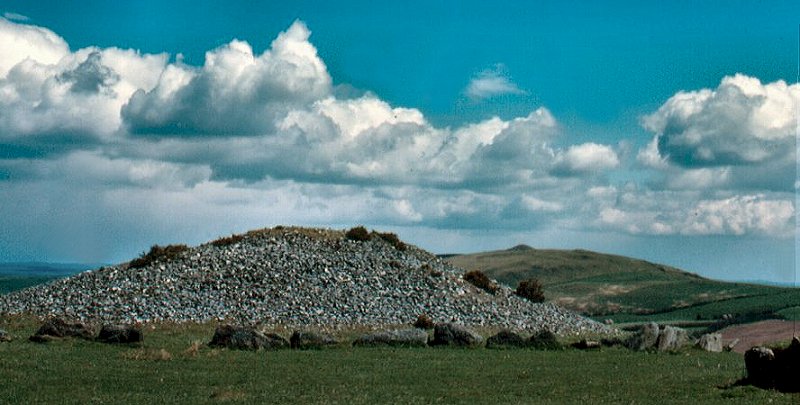 ...and the cairn with Tomb T on Carbane E. behind.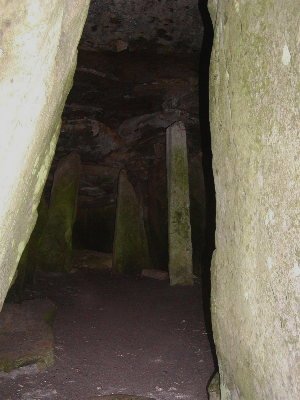 The chamber with the freestanding limestone monolith or menhir...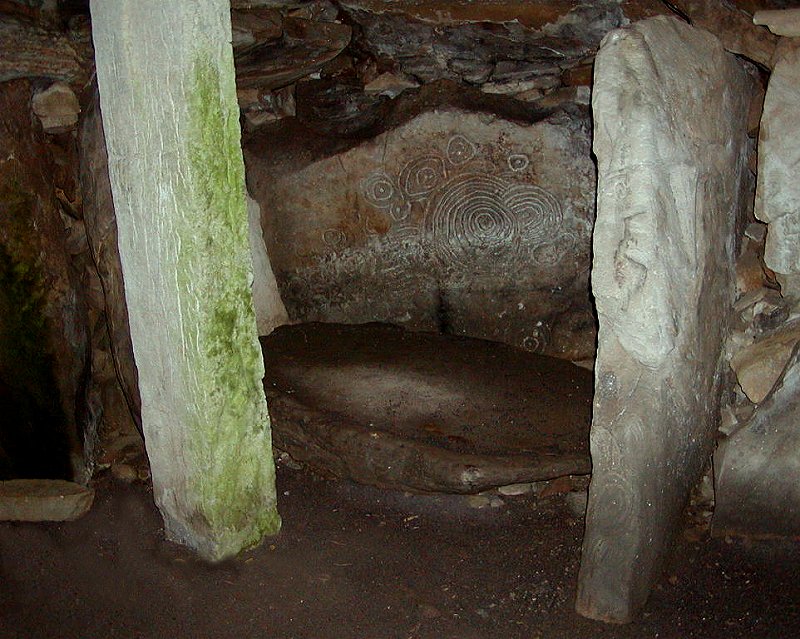 ...(left) in front of a huge, barely-concave basin.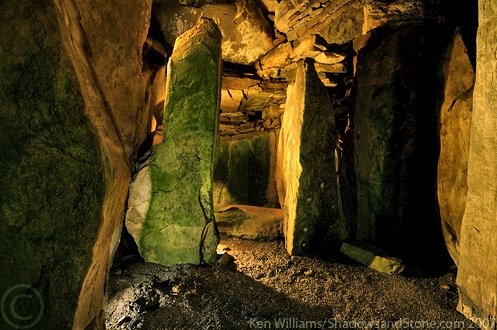 Photos of recess carvings and roofstone by Ken Williams.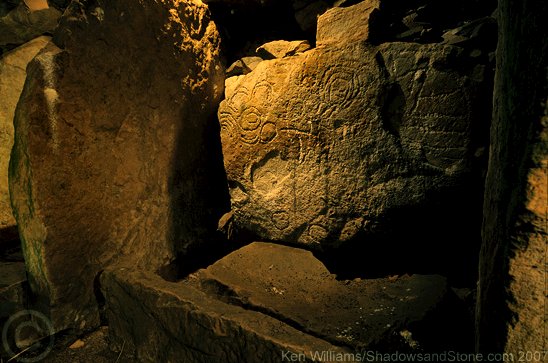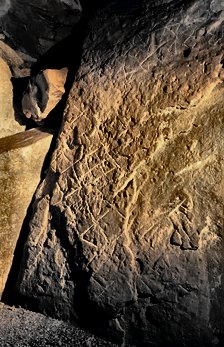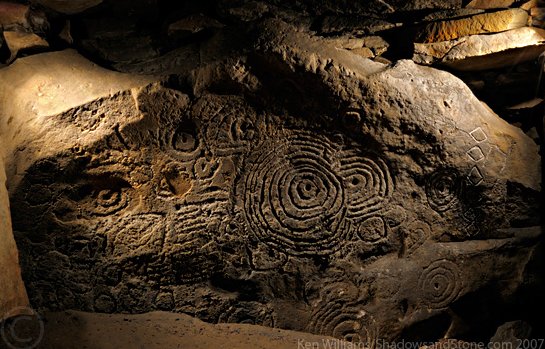 Slides taken around 1975.

The design on the top right of the right-hand picture is also found on open-air petroglyphic boulders,
for example at Ormaig in the Kilmartin Valley, Argyll, Scotland.
A stone in the passage of Cairn L.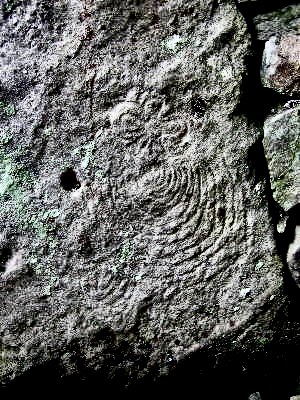 Screenshots from video taken by Howard Goldbaum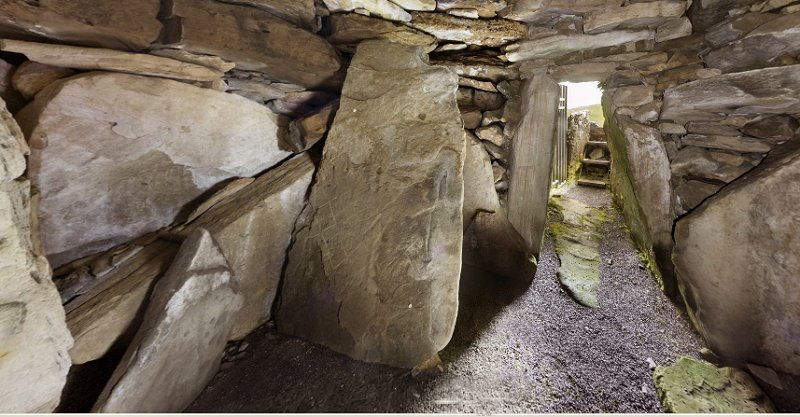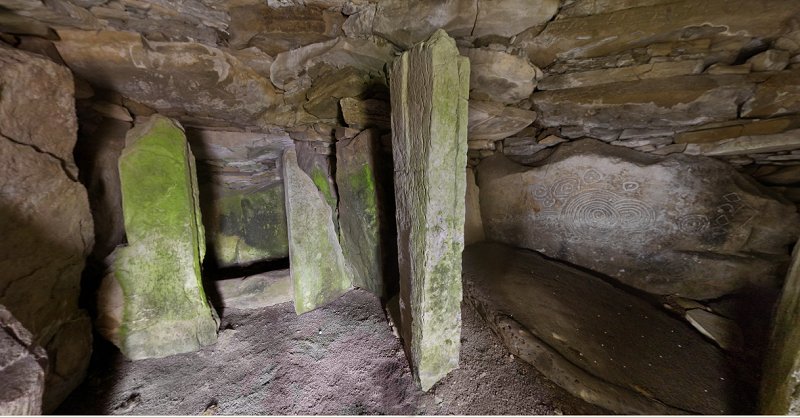 One of the exposed tombs close to Cairn L, seen from it...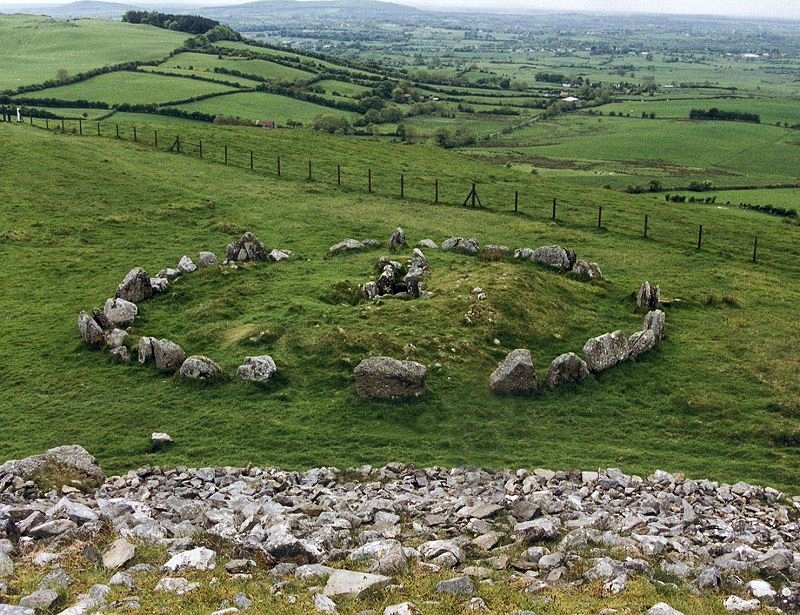 ...and a detail of the gallery.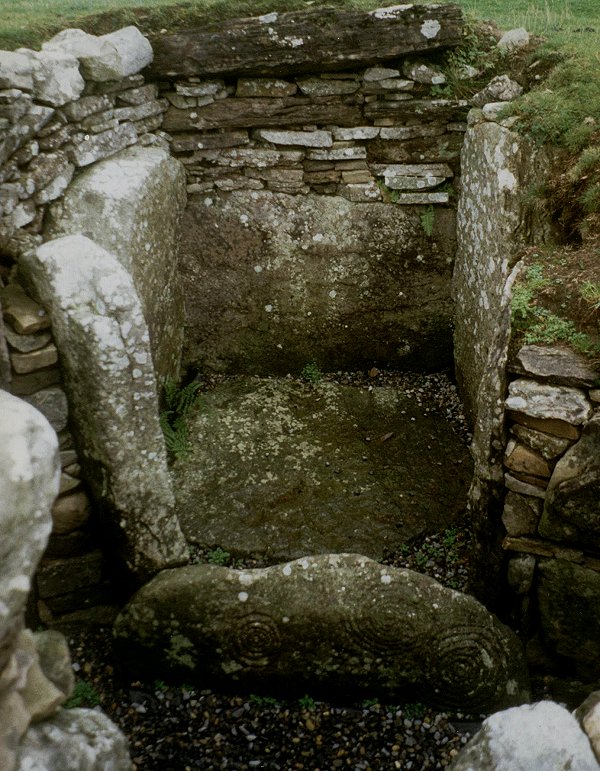 Archæologist R.A. Macalister's photograph of Cairn F, which also has a free-standing monolith.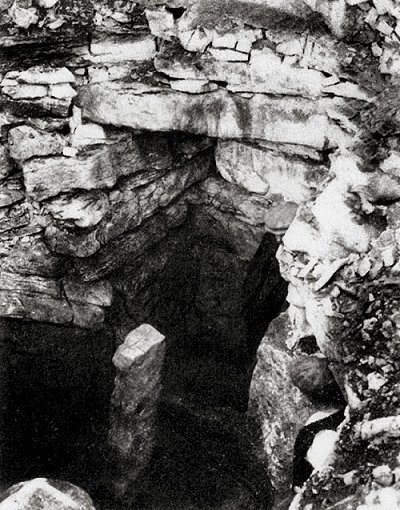 another tomb on Carnbane West >
more Loughcrew pictures and lore on the Voices from the Dawn website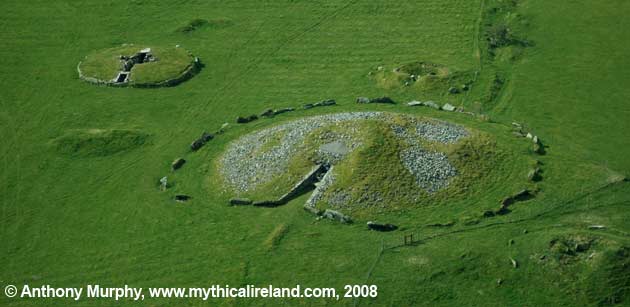 << BACK<<