Knowth, county Meath
N 999 738 - Sheet 43
Nearest town: Drogheda
Nearest village: Slane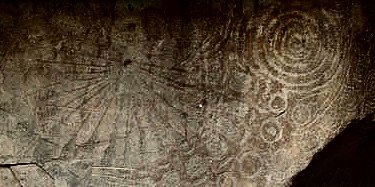 More magical kerbstone-carvings - probably of astronomical significance..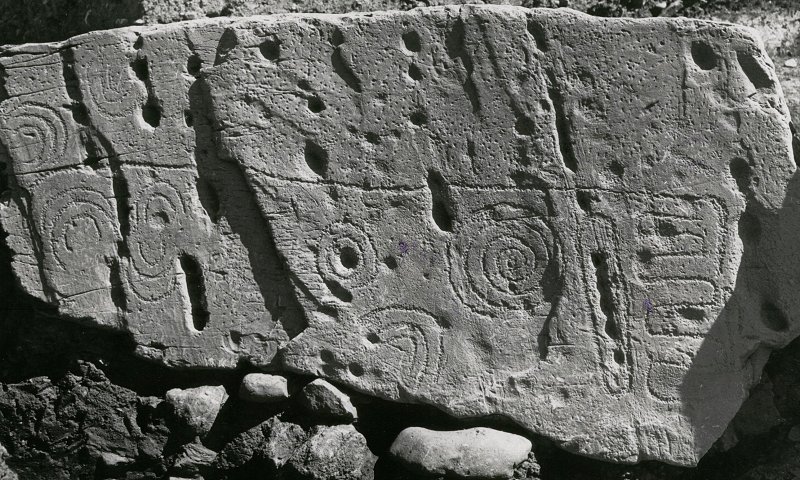 Two kerbstones photographed in 2005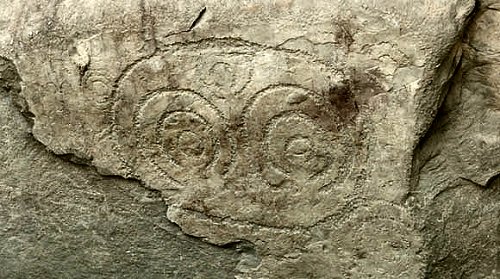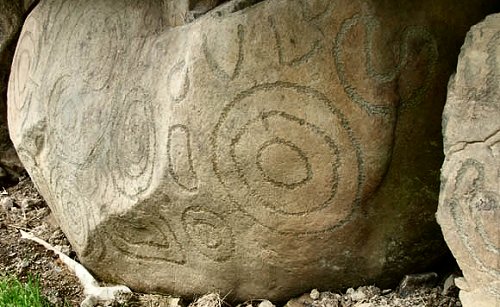 and one in 2007.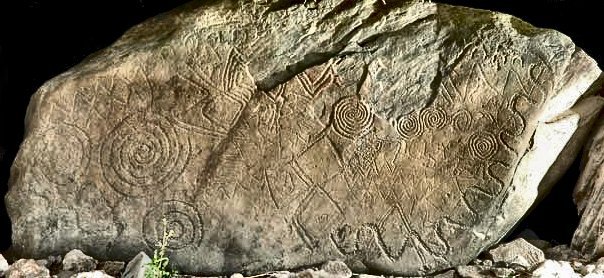 Many more pictures of Knowth & Newgrange
including 23 kerbstones
feature on the





expanded and developed from this website.
The beautiful marble mace-head in the stylised form of a human head
on display under glass - resting on fragments of bone.
<< BACK<<