Greengraves, county Down: "The Kempe Stones"
Nearest town: Newtownards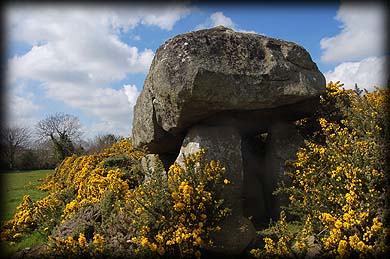 The picture below shows the common method of roofing portal-tombs with two capstones,
a large one supported at the rear by a smaller one which rests on the backstone of the chamber.
This tomb also has a fine door-stone typically reminiscent of the traditional Irish 'half-door'
which has now disappeared along with the cottages which had them.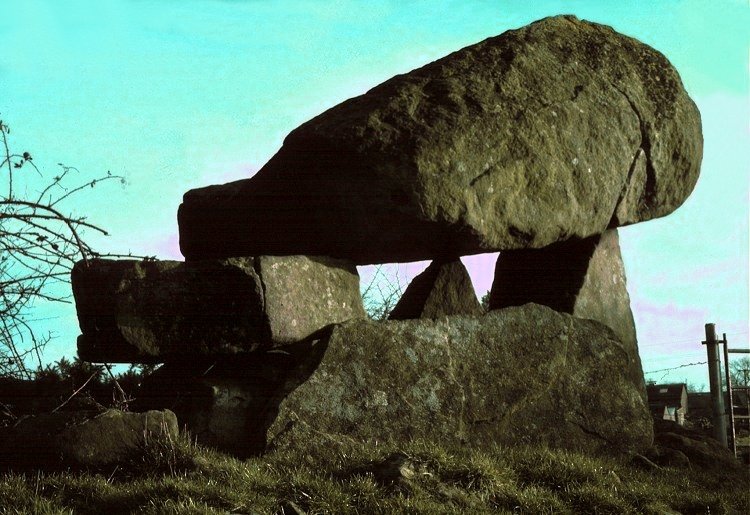 A view by Ken Williams some thirty years later.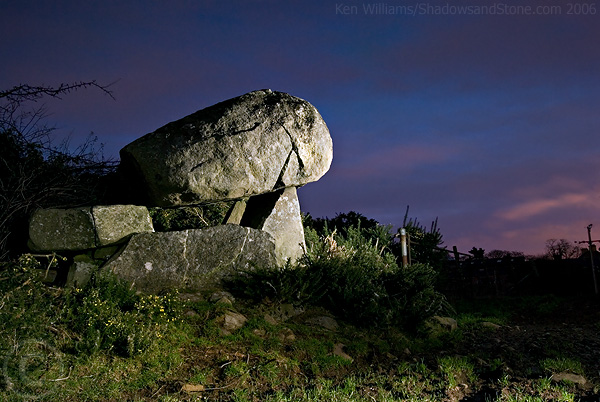 The townland-name and the name of the tomb are as interesting as the dolmen itself.
The 'green' element of the toponym is the Irish word for 'sun': grían - after which the eloping maiden Gráinne was named.
"The Kempe Stones" recalls the Danish kampesten (huge stone) applied to many megalithic tombs in Denmark.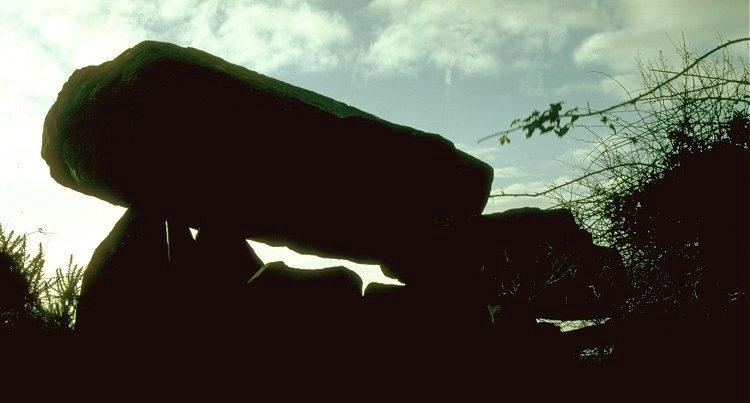 The photo above shows something of the poetry of light and stone uttered by many Irish dolmens,
even one which overlooks Greater Belfast.
Note the angle at which the capstone is tilted, a characteristic of Irish portal-tombs.


A view through the chamber of the tomb to the landscape beyond,
showing the main capstone resting on the much smaller, slab-like chocker-capstone.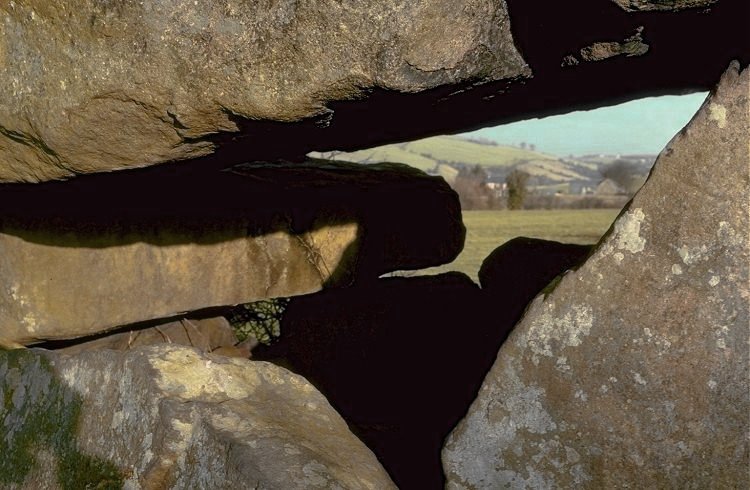 A view of the 'half-door'...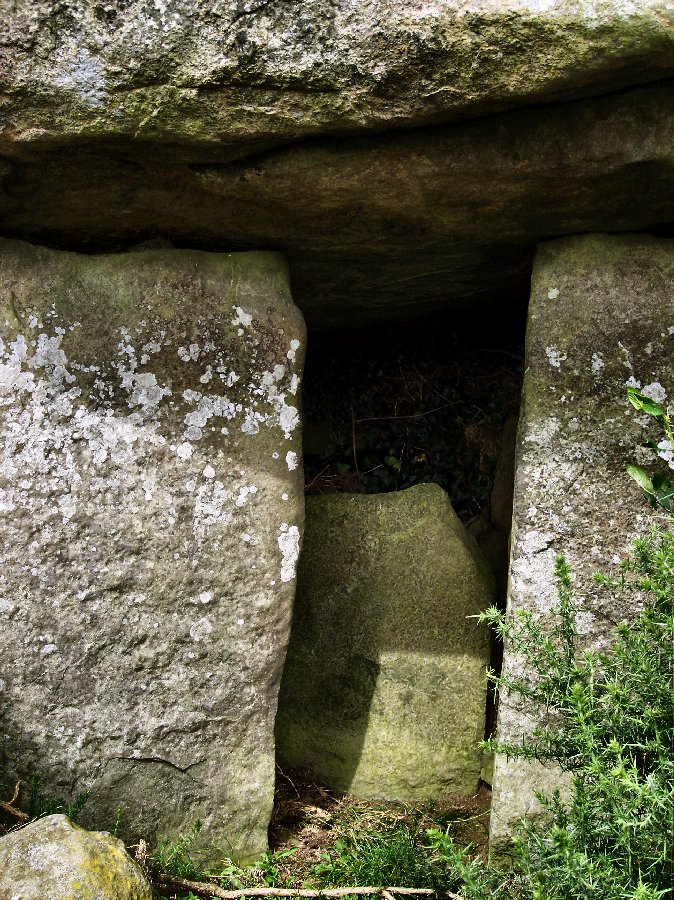 ...and a detail of the tiny chocker-stone on the left-hand portal.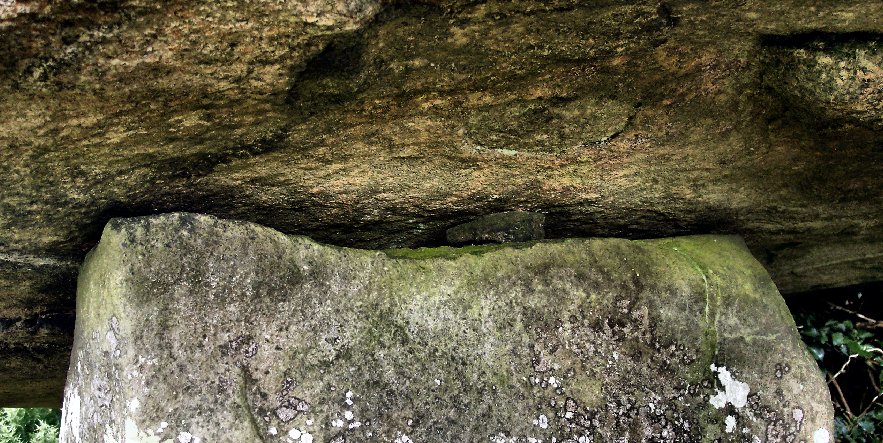 Two interior views.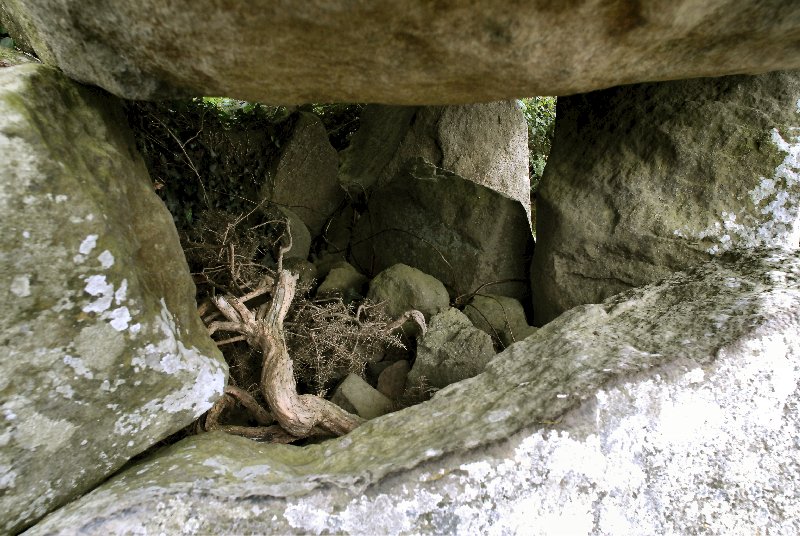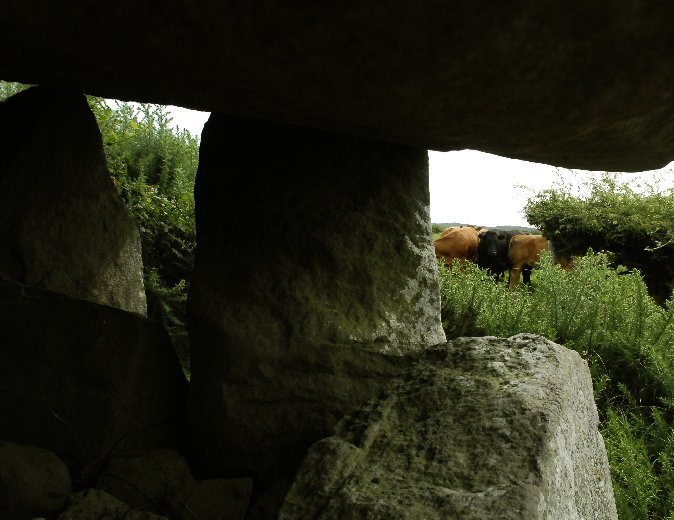 A view of the tomb in 1849, by James Moore.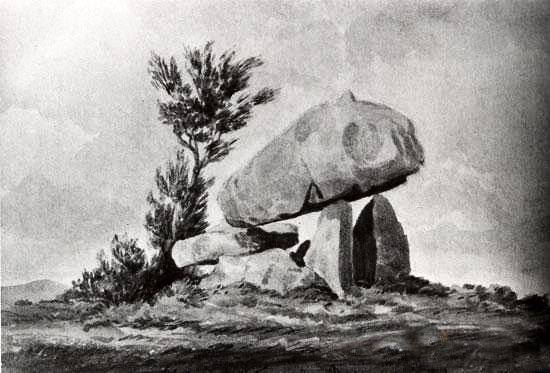 The tomb in 2007 was almost smothered by gorse.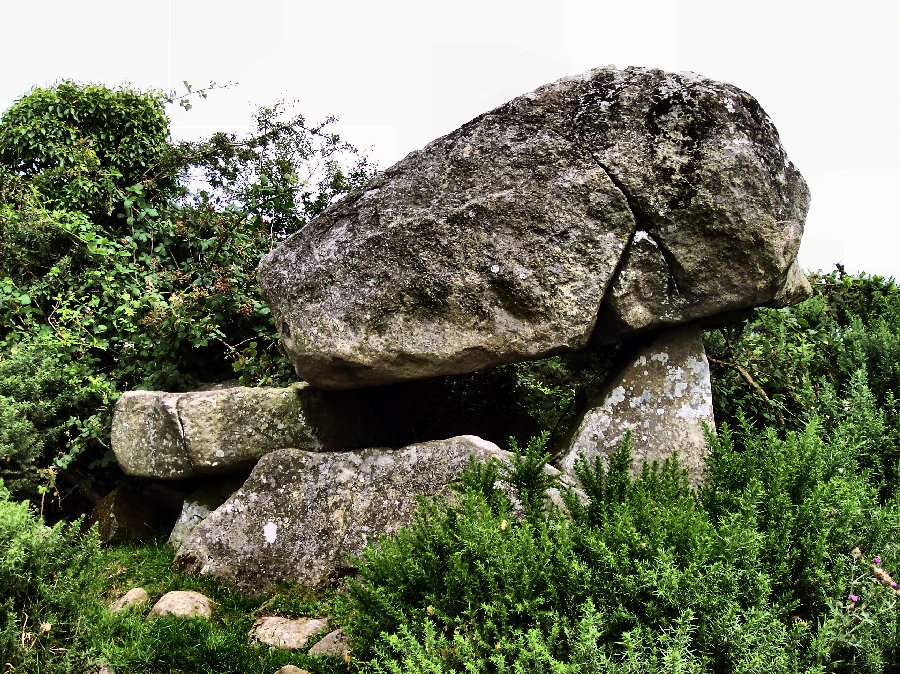 << BACK<<