Greengraves, county Down: "The Kempe Stones".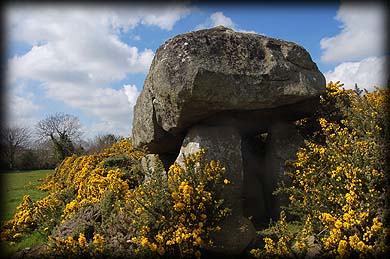 The townland-name and the name of the tomb are as interesting as the dolmen itself.
The 'green' element of the toponym is the Irish word for 'sun': grían - after which the eloping maiden Gráinne was named.
"The Kempe Stones" recalls the Danish kampesten (huge stone) applied to many megalithic tombs in Denmark.
The photo shows something of the poetry of light and stone uttered by many Irish dolmens,
even one which overlooks Greater Belfast.
Note the angle at which the capstone is tilted, a characteristic of Irish portal-tombs.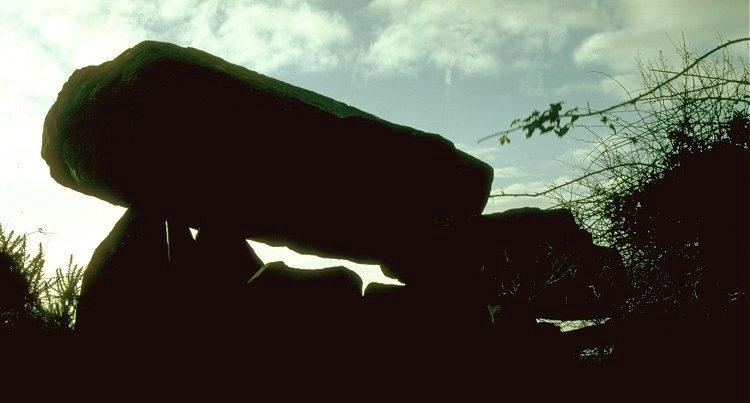 click on the picture to see a close-up
click on the <<BACK<< button of your browser <<TWICE<< to return to the text