Craigs, county Antrim
C 978 175 - Sheet 8
Nearest town: Ballymoney

1. The reconstructed tomb has a large capstone over the entrance and first chamber of the gallery - probably not the original.
Only a small part of the almost semi-circular court (like that of nearby Ballymacaldrack) can be seen in the picture.
Known as The Broad Stone, it was once a popular place of assembly, especially for celebrations such as Lammas (Lughnasa).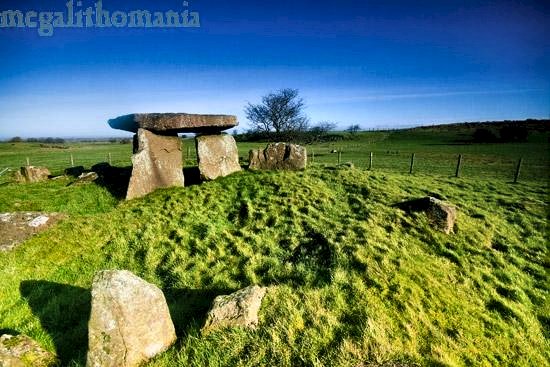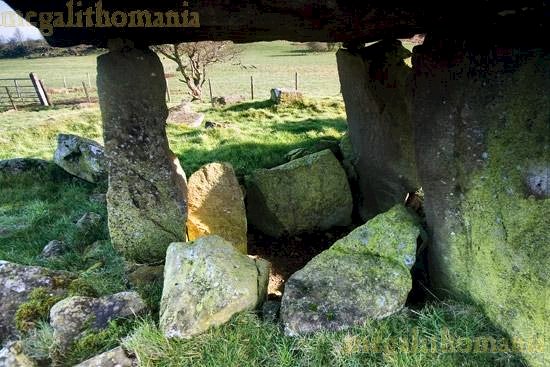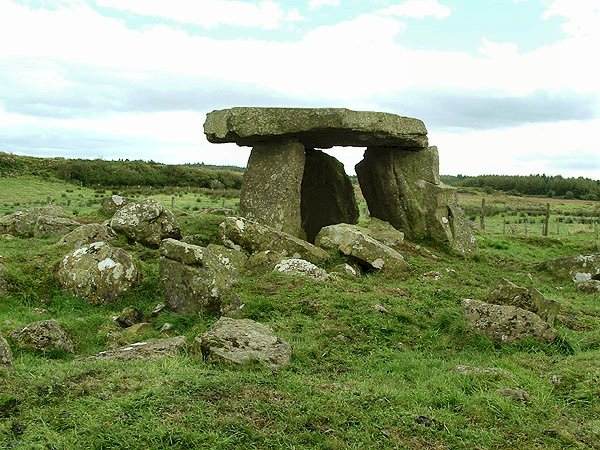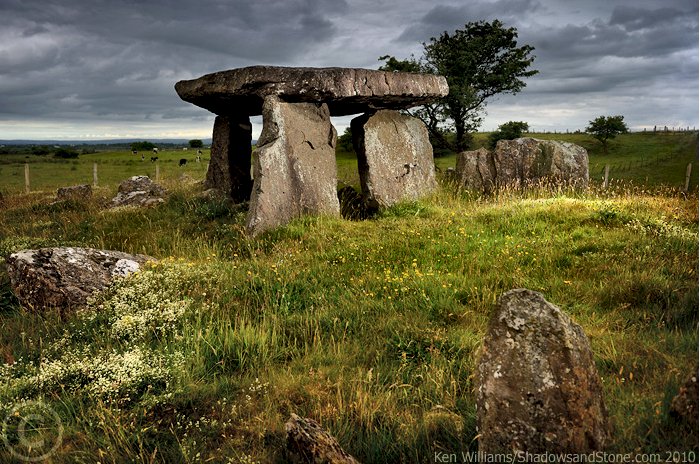 2. The beautifully-sculptural passage-tomb, easily visible and accessible, 800 metres SW.
There are many notches in the uprights and roofstone allowing the latter to sit snugly in place.
It was shattered by lightning during the nineteen-seventies and repair work was carried out in the eighties.
Note the convexity of the northern orthostats, giving the appearance of fingers holding up the capstone.
The tomb is splendidly situated with views over county Derry to the west.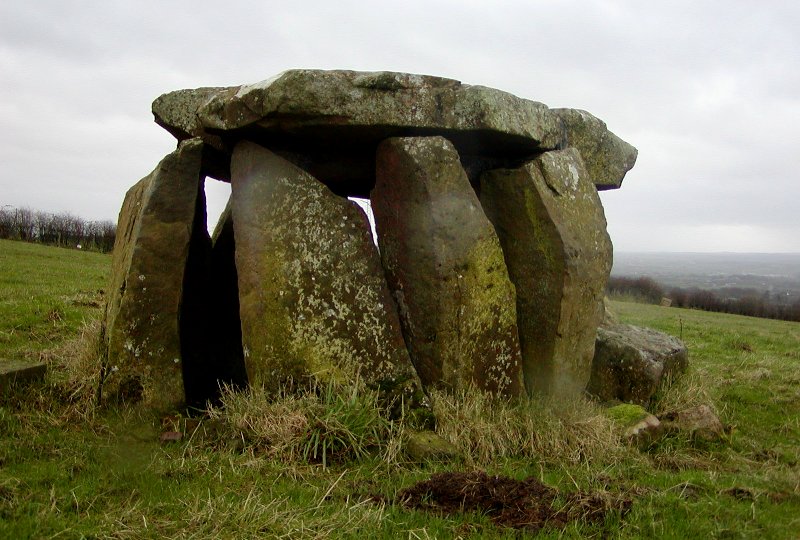 The interior (in summer).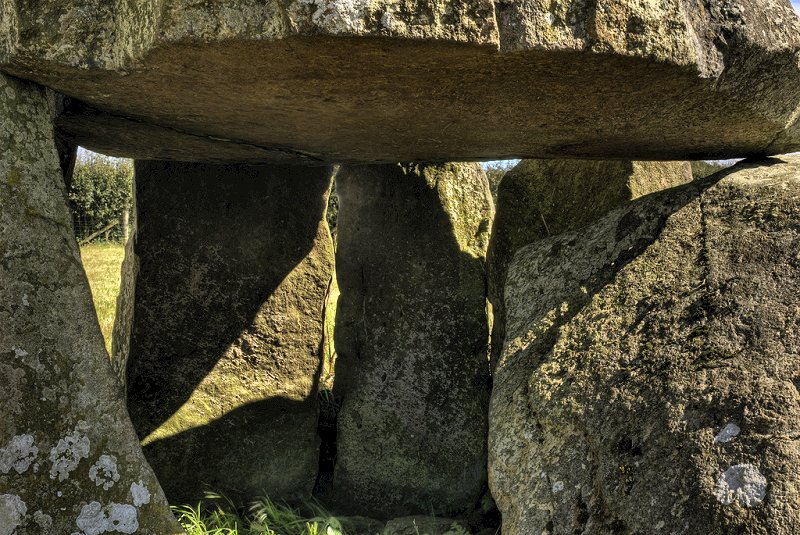 3. The standing-stone 750 metres NNW of the court-tomb.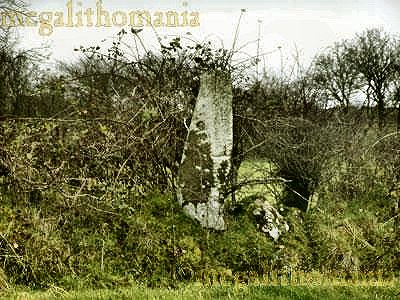 Click here for more pictures of the passage-tomb on a fraternal website.

<< BACK<<