Ballymacaldrack, county Antrim
D 021 183 - Sheet 8
Nearest village: Dunloy
Nearest town: Ballymoney

Note the dry-stone walling between the orthostats of the forecourt of the tomb,
built around the middle of the fourth millennium BCE.
The burial-gallery is entered through rather small door-jambs to the left.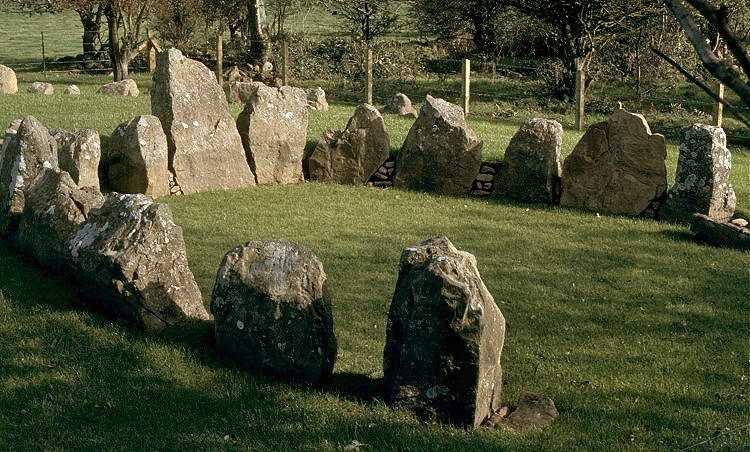 click here for a full frontal view by Ken Williams
The 600+ megabyte



developed and expanded from this web-site
has many more, and higher-resolution, images
including more pictures of this tomb.