Ballymacaldrack, county Antrim
D 021 183 - Sheet 8
Nearest village: Dunloy
Nearest town: Ballymoney

Note the dry-stone walling between the orthostats of the forecourt of the tomb,
built around the middle of the fourth millennium BCE.
The burial-gallery is entered through rather small door-jambs to the left.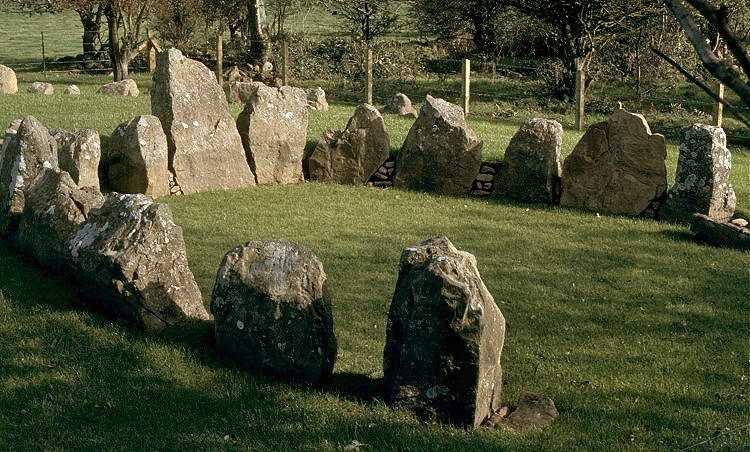 The two court-stones on the far right covered with lichen some 30 years later.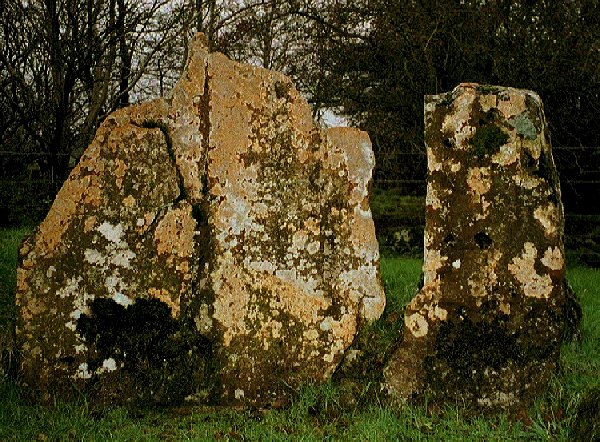 A view of the inside of the gallery walling in 2002.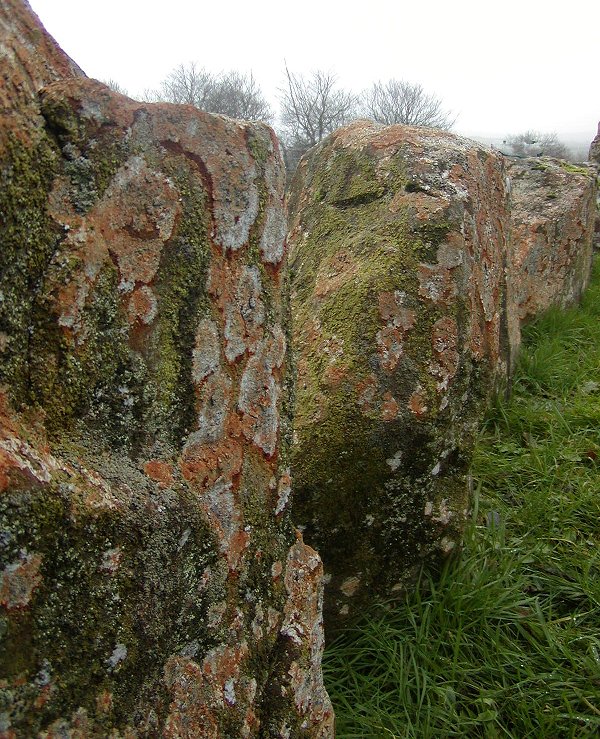 A full-frontal view taken by Ken Williams in 2005.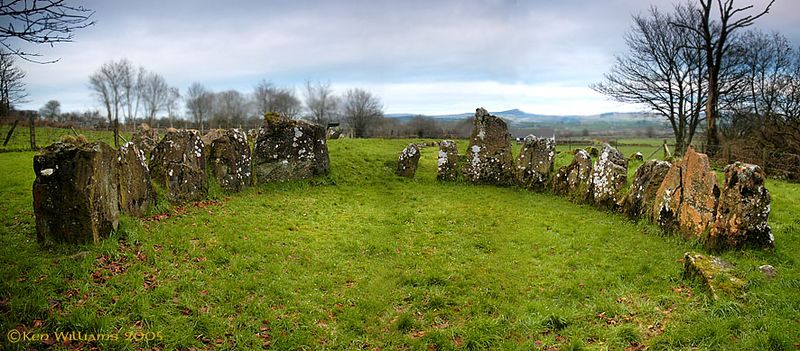 A detail of the on-site display-board in 2002.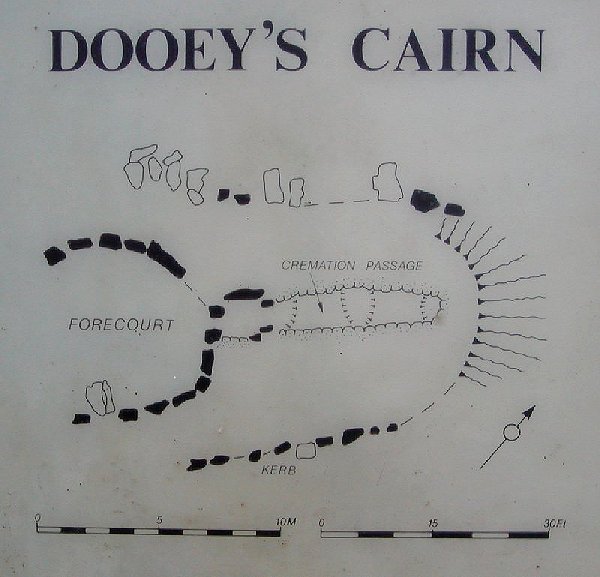 << BACK<<
.