Coomasaharn, county Kerry
V 632 852 - sheet 83

Near the N end of Coomasaharn Lake are several horizontal rock surfaces decorated with circles, lines, cups and rings.
The best surface is 100 metres W of a modern bungalow at the end of the tarred road.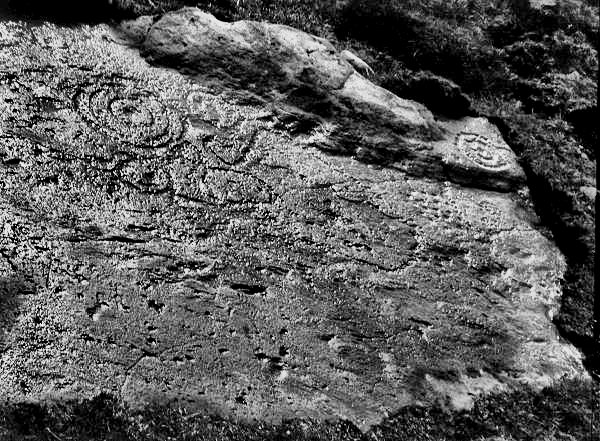 These petroglyphs are 10.5 km ENE of those at Ballynahow Beg.

A short distance North are the many panels at Kealduff, V 625 863,
here beautifully photographed by Ken Williams.
| | |
| --- | --- |
| | Note how eroded is the exposed area. |