Ballynahow Beg, county Kerry
V 531 822 - Sheet 83
Nearest village: Cahirsiveen
Behind a house to the S of a by-road is a boulder whose exposed E face is 135 cm long and 81 cm high,
decorated with classic Bronze Age motifs such as ringed cupmarks with 'tails' or 'gutters' typically pointing downwards
(and looking a little like frying-pans with fried eggs), un-ringed cupmarks, and a grid of grooves.
It is unusual for petroglyphs to be carved on the vertical face of a boulder.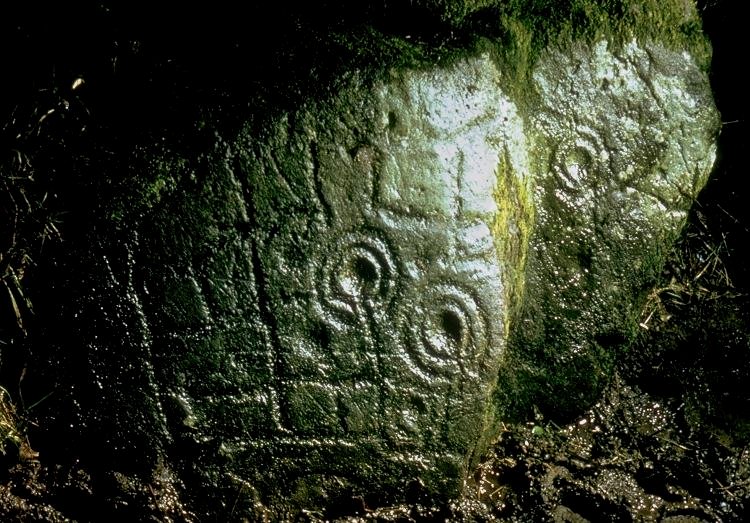 These petroglyphs are 10.5 km WSWof those at Coomasaharn.