Clontygora, county Armagh - "The King's Ring".
J 098 195 - Sheet 29
Nearest town: Newry


The impressive court and part of the partly-destroyed burial-gallery
with a couple of surviving (but displaced) roof-slabs which can be seen to the left.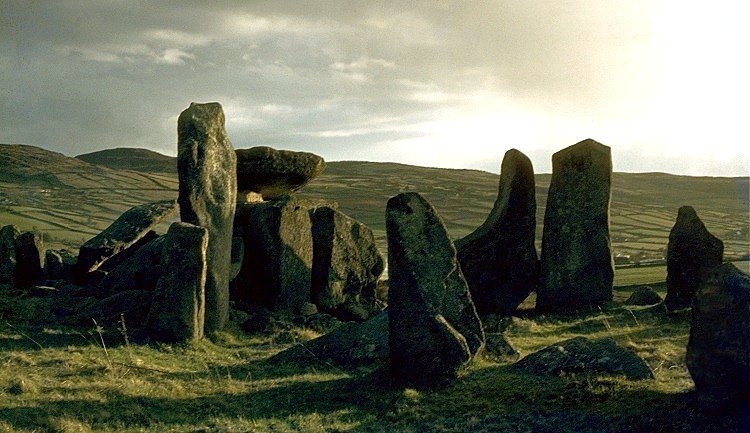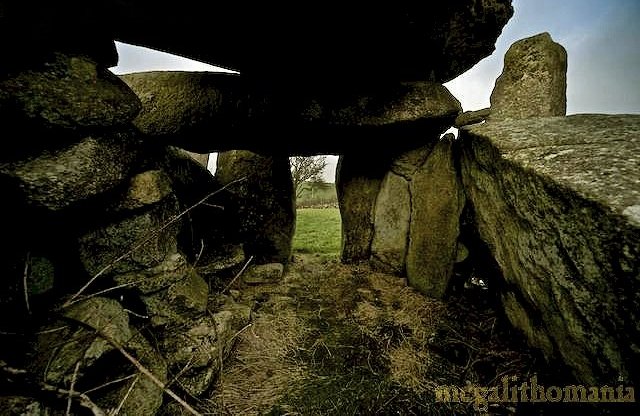 A detail of the court (from behind) in moonlight, taken by Ken Williams.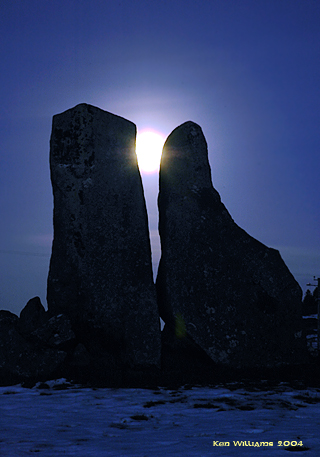 and another nocturnal picture by the same photographer.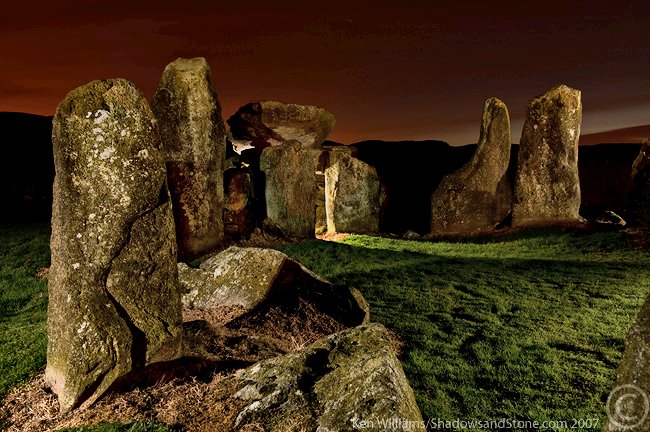 click on the picture for the tomb in winter
A view from the left of the court showing Slieve Gullion in the distance
with the passage-tomb cairn just visible on the south summit.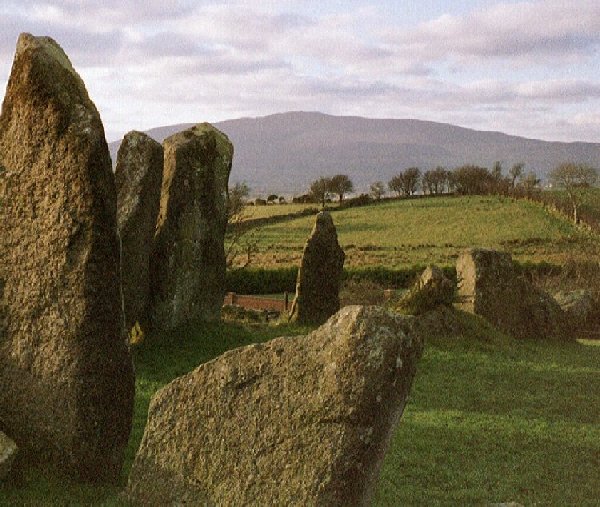 A hilarious "artist's impression" of the tomb in the Stone Age, placed on-site in 2005.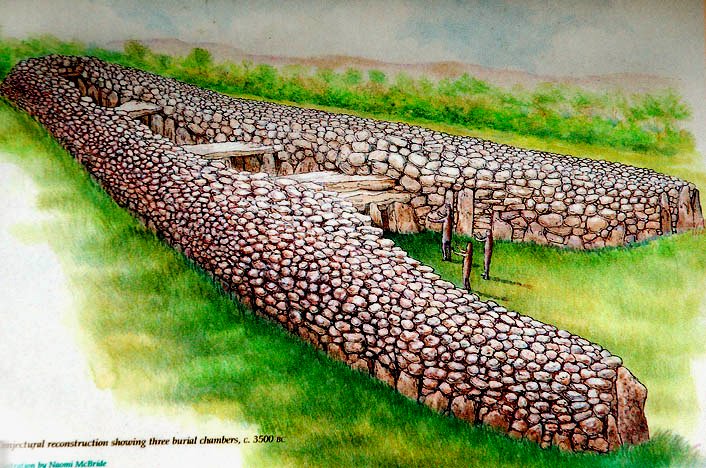 << BACK<<