Clontygora, county Armagh (pronounced Clinchycora)
J 098 195 - Sheet 29
Nearest town: Newry


The stones of the forecourt forming 'The King's Ring" showing up nicely in the snow.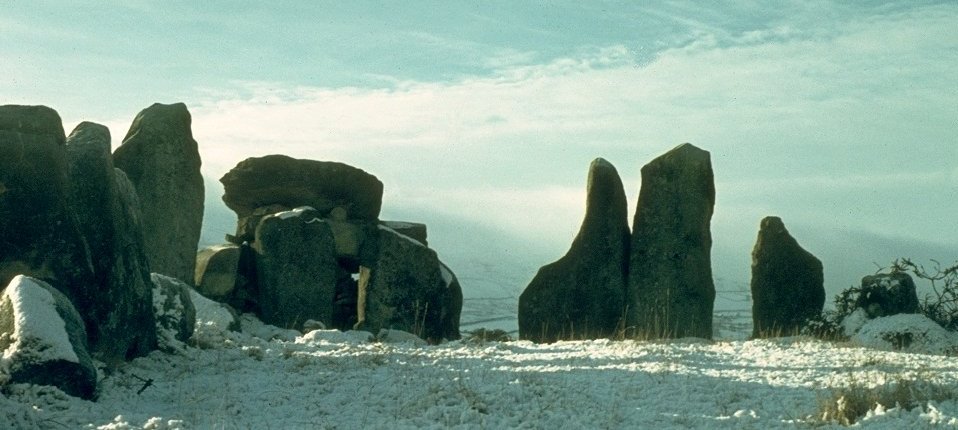 This monument, close to the modern Border, overlooks the strategic 'Ulster Gap' between Dundalk and Newry,
and like many Court-tombs commands a wide view west and south.
Farther to the east there are dramatic corniche-views over the fjord of Carlingford Lough with the Mountains of Mourne beyond.
The picture above dates from the mid nineteen-seveties. The pictures below were taken in December 2002.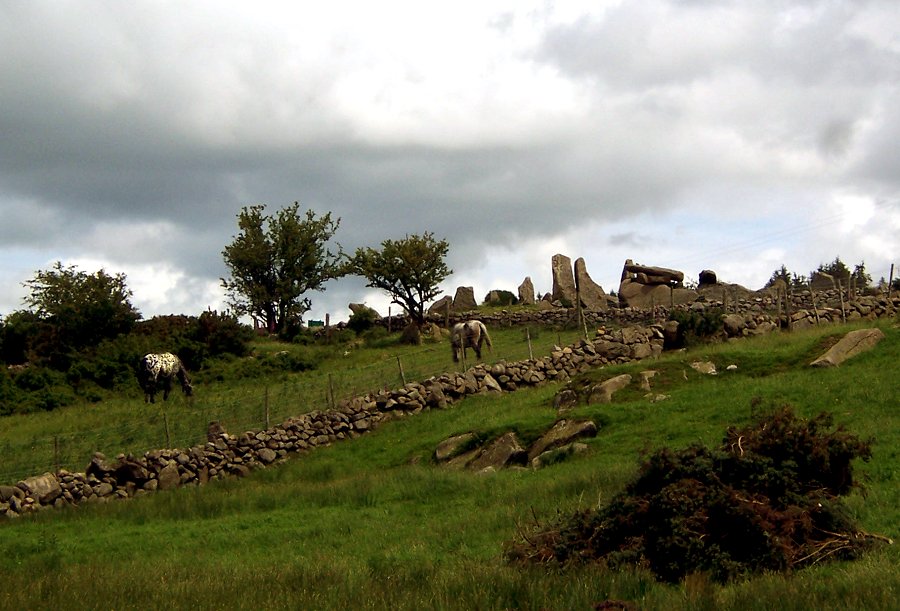 click on the picture to see a quite different court-tomb in the vicinity
click on the <<BACK<< button of your browser <<TWICE<< to return to the text