Ballymacdermot, county Armagh
J 063 238 - Sheet 29
Nearest town: Newry

Commanding fine views to the East, this 3-chambered tomb is entered from a shallow,
asymmetrical, West-facing forecourt of small and medium-sized stones.
One of the few surviving corbel-stones supporting the now-vanished roof can be seen in this picture.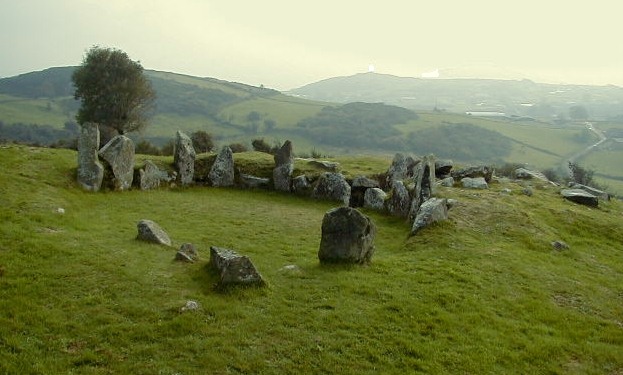 A view from inside the chamber, looking towards the court, and showing the corbelling, jambs and a sill.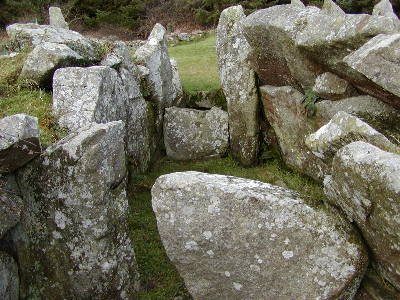 The tomb photographed (on 35 mm film) by the author in silhouette gainst 'The Wings of the Evening' in February, 2005.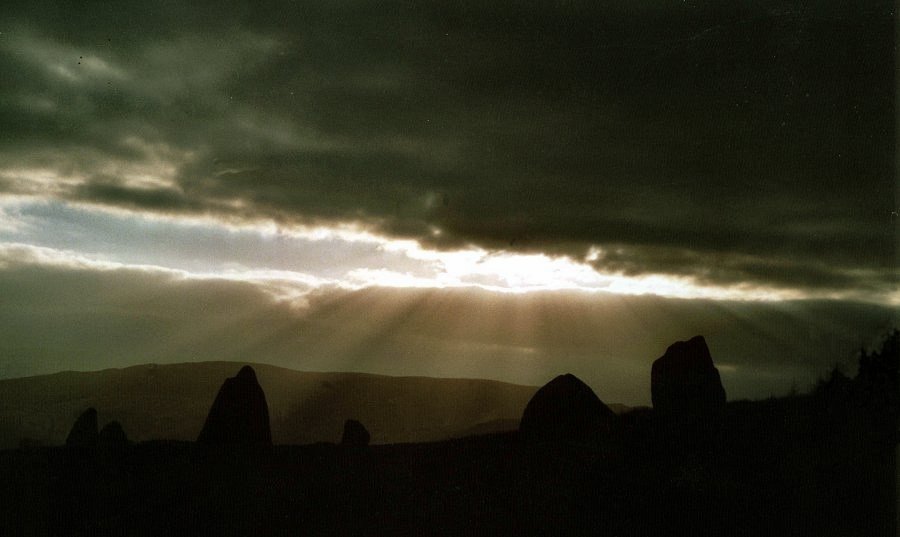 click to see dramatic pictures of this tomb in snow, on another website,
taken in December 2004.

click to read the folklore associated with the tomb


and to see an interactive panorama on a fraternal site