Ballyculter Upper, county Down
J 572 473 - Sheet 21
Nearest village: Strangford

In the front garden of No. 109 Ballyculter Road at Churchtown in Ballyculter Upper, 40 metres from the road-junction,
this natural rock-outcrop decorated with two worn sets of concentric circles is best seen when wet.
The set on the left has a remarkable ten rings, while the other has six:
an example of the overlap of passage-tomb art with Bronze Age rock-scribings or petroglyphs.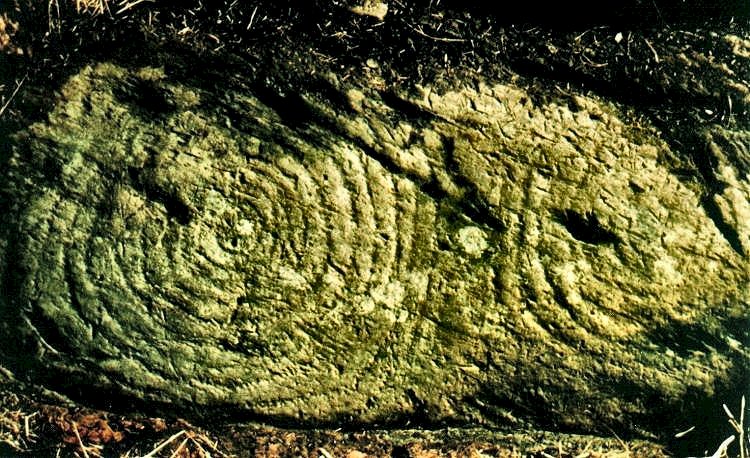 Photographed 25 years later.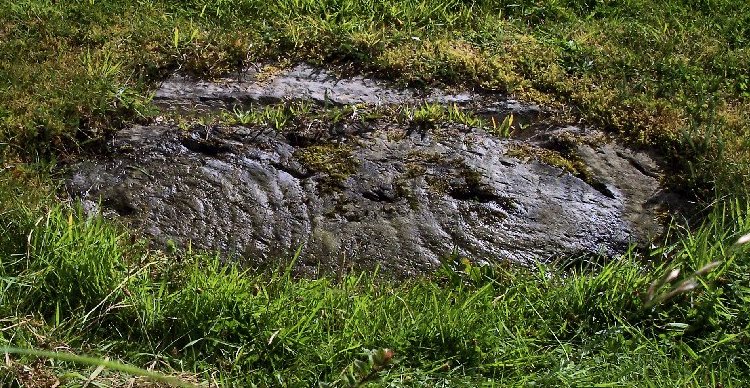 5 km WSW (J 5263 4577) are the more typical Bronze Age petroglyphs of Ballystokes.
There are at least seven cup-and-ring marks and many more cup-marks.
Some of the carvings have double rings with a channel leading from the cup out through the rings.
The site is overlooked by the megalithic kist or passage-tomb on Slievenagriddle.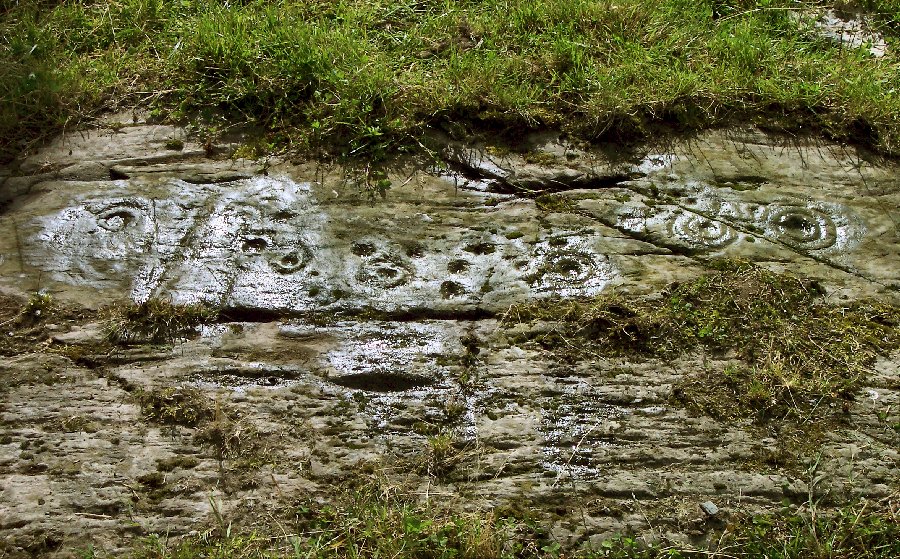 A view of the petroglyphs with the Mountains of Mourne in the distance,
directly in line with the bedding-plane of the rock.