Carrowmore, county Sligo

A typical passage-tomb in Carrowmore (Site 7), with the distinctive profile of Ben Bulben behind.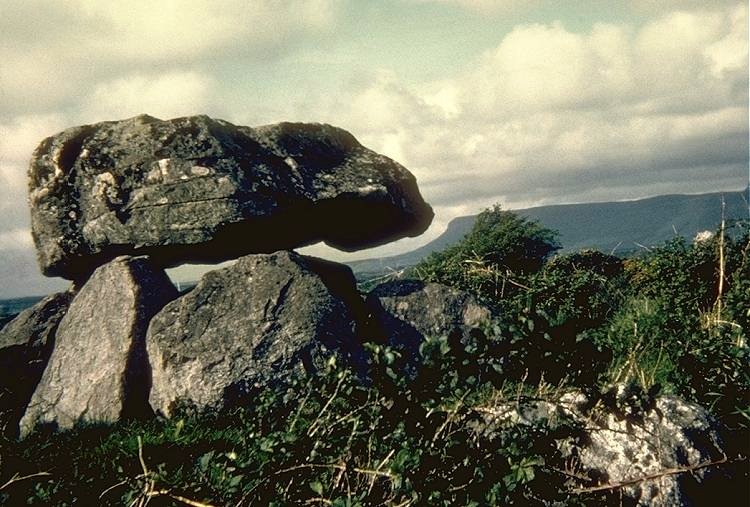 Thirty years later, the area around this tomb has been completely cleared, and the kerb is now exposed.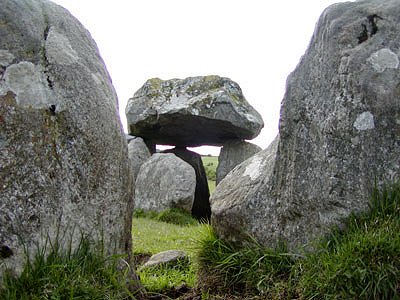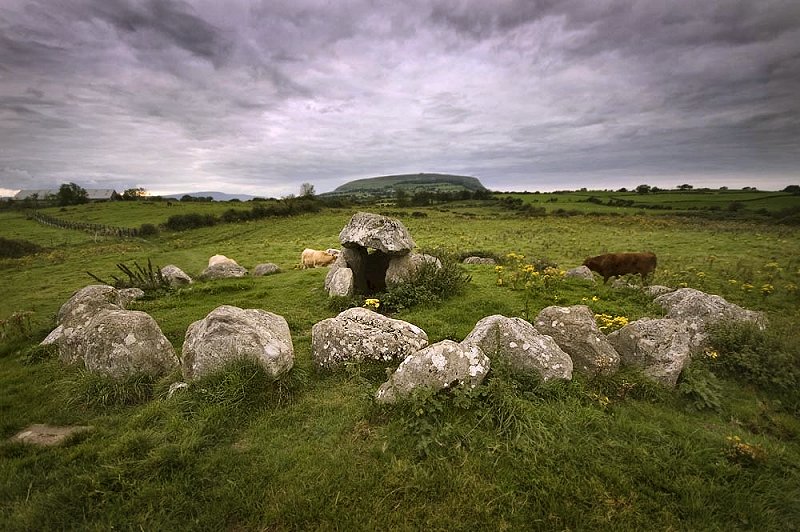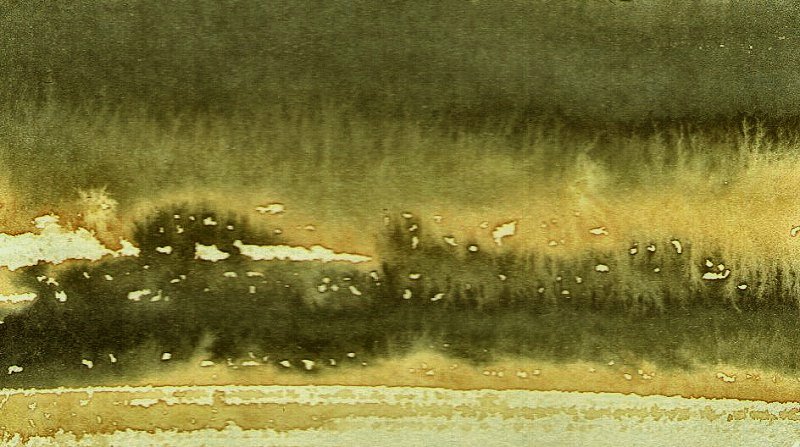 Monoprint of Site 7 by Anthony Weir.
By contrast: the sad state of Site 18, photographed in 2007 by Jim Dempsey.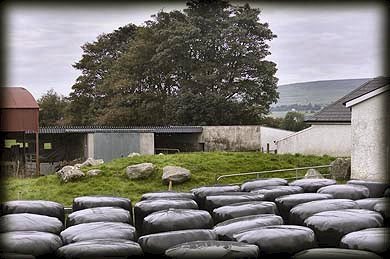 << BACK<<