Carrowmore, county Sligo
A cairn-kerb surrounds a now-roofless Boulder-tomb
against the pervading backdrop of Knocknarea and Maeve's Cairn.

Two more views of Knocknarea and Misgán Méadbha.
click on a picture to see a typical Carrowmore passage-tomb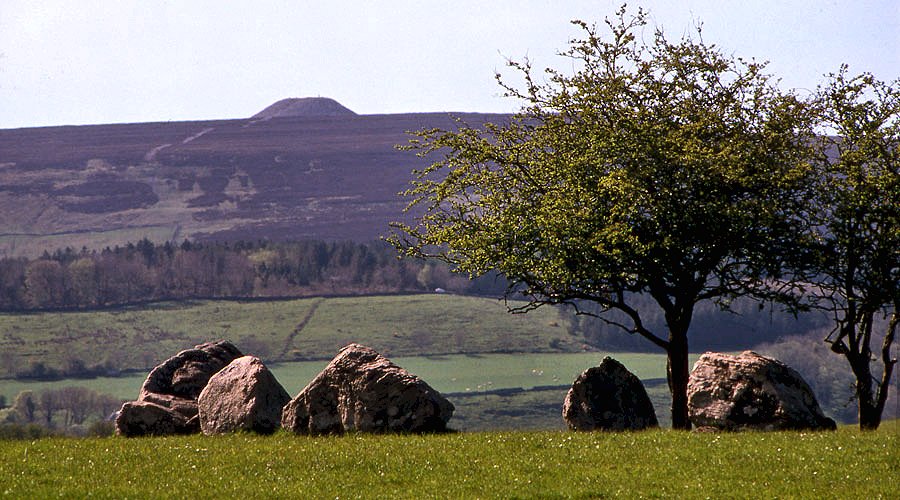 Site 9, Carrowmore, with a fine view to Queen Maeve's cairn atop Knocknarea.
Photo through a telephoto lens - from an Office of Public Works postcard, adapted by Martin Byrne.
---

Abbeyquarter North
G 700 357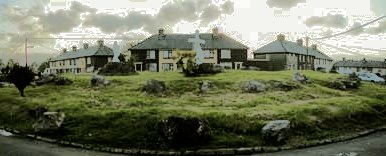 Sitting ever so sadly on a roundabout in a Sligo housing-estate known as Garavogue Villas is this boulder-kerb
some 12 metres in diameter. The most recent inhabitants of the area felt compelled
to Christianise it (in 1950) - and the result is grotesque .
Knocknarea is behind.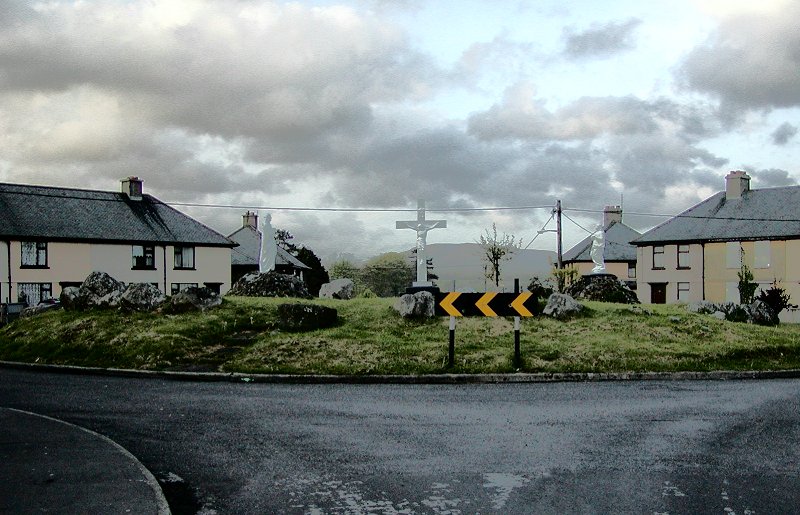 click on the picture for a less depressing sight


<< BACK<<