Ballynahatty, county Down
J 327 677 - Sheet 15
Nearest city: Belfast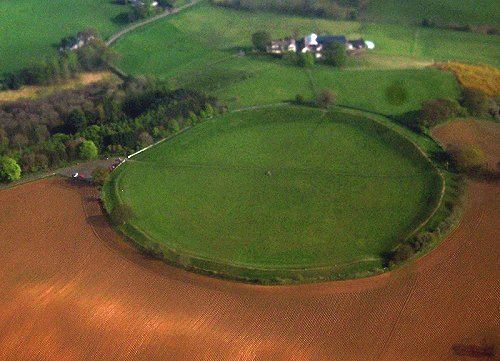 This view was taken from an aircraft coming in to land at Belfast City (Harbour) airport in 2005.

Only 6.5 km S of the centre of Belfast , "The Giant's Ring" is an impressive and atmospheric monument,
consisting of a circular bank some 3.5 metres high enclosing a large space some 180 metres in diameter and 2.8 hectares in area.

E of the centre of the enclosure is a small passage-tomb whose vestigial passage faces W,
and which may have been erected (with a tumulus) a little before or a little after the henge.