Annaghmare, county Armagh

J 905 178 - Sheet 28

Nearest village: Crossmaglen
The most westerly of a group of monuments around the sacred mountain of Slieve Gullion,
"The Black Castle" is a very fine, excavated example of a single-court tomb, whose out-of-line, south-facing,
horseshoe-shaped court is very well preserved.
It is over 8 metres in diameter, with walls of large orthostats alternating with sections of good dry-walling:
a typical "post-and-panel" construction. Such a forecourt might well have had special acoustical properties important in ritual.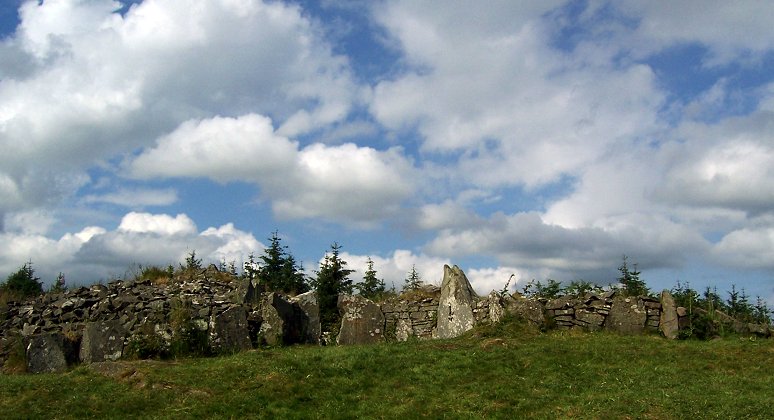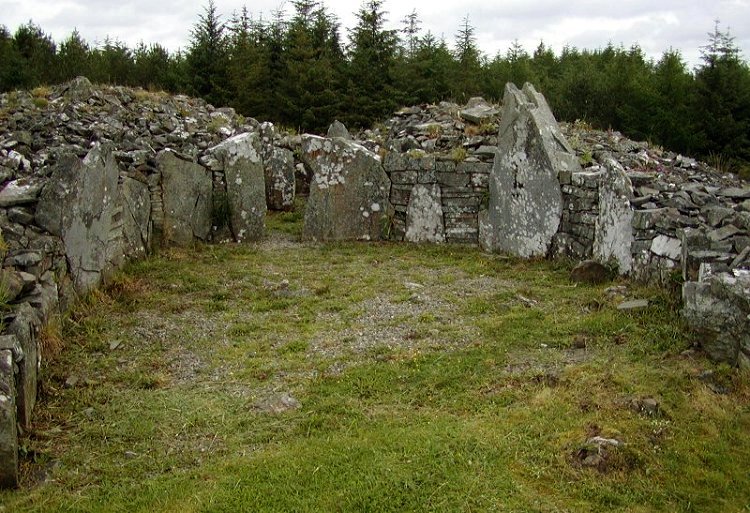 The gallery is 7 metres long, segmented by jambs (one of which has an uncompleted cup-mark) into 3 chambers.
Much of the cairn (which is nearly 20 metres long) survives to a height of 1.8 metres.
The tomb, unusually, is sited on a rock outcrop.
The pictures above were taken in 2005 and 2002 respectively.
The picture below was taken 30 years earlier, before tree-planting.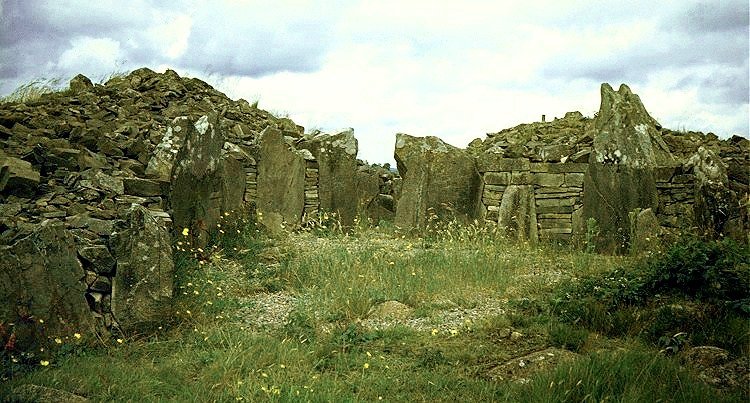 << BACK<<