Annaghmare, county Armagh

J 905 178 - Sheet 28

Nearest village: Crossmaglen
The most westerly of a group of monuments around the sacred mountain of Slieve Gullion,
"The Black Castle" is a very fine, excavated example of a single-court tomb, whose out-of-line, south-facing,
horseshoe-shaped court is very well preserved.
It is over 8 metres in diameter, with walls of large orthostats alternating with sections of good dry-walling:
a typical "post-and-panel" construction. Such a forecourt might well have had special acoustical properties important in ritual.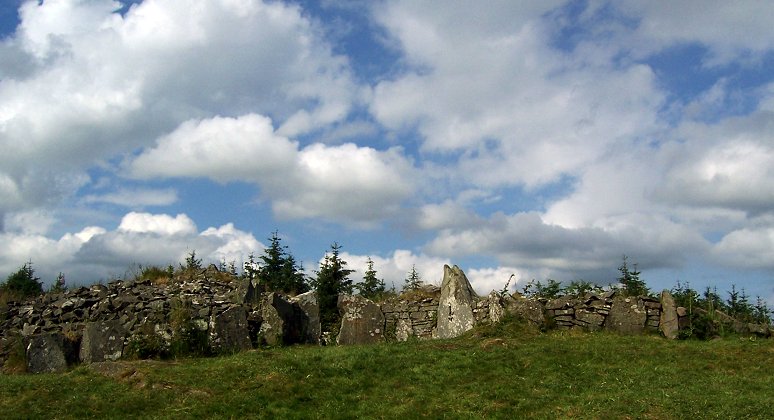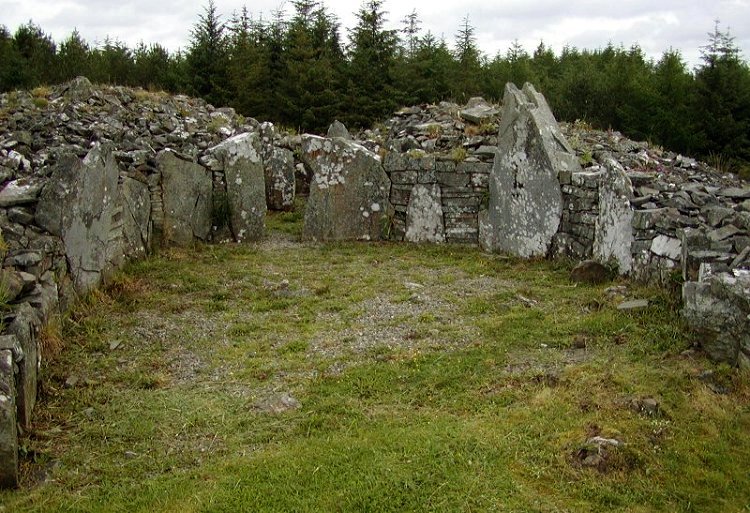 The pictures above were taken in 2005 and 2002 respectively.
The picture below was taken 30 years earlier, before tree-planting.