Annaghmare, county Armagh

J 905 178 - Sheet 28

Nearest village: Crossmaglen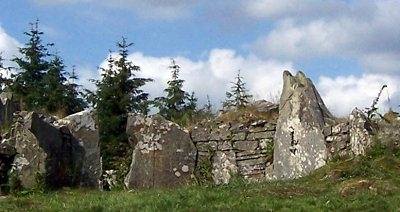 The gallery is 7 metres long, segmented by jambs (one of which has an uncompleted cup-mark) into 3 chambers.
Much of the cairn (which is nearly 20 metres long) survives to a height of 1.8 metres.
The picture below shows the passage in winter - looking South to the entrance.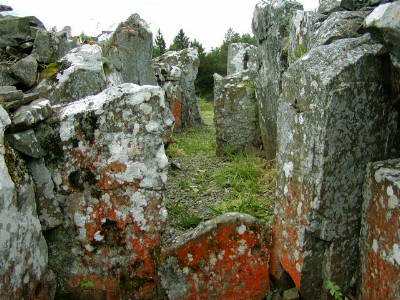 In the foreground of the picture below (taken in summer and also looking S along the gallery)
is one of the lateral chambers.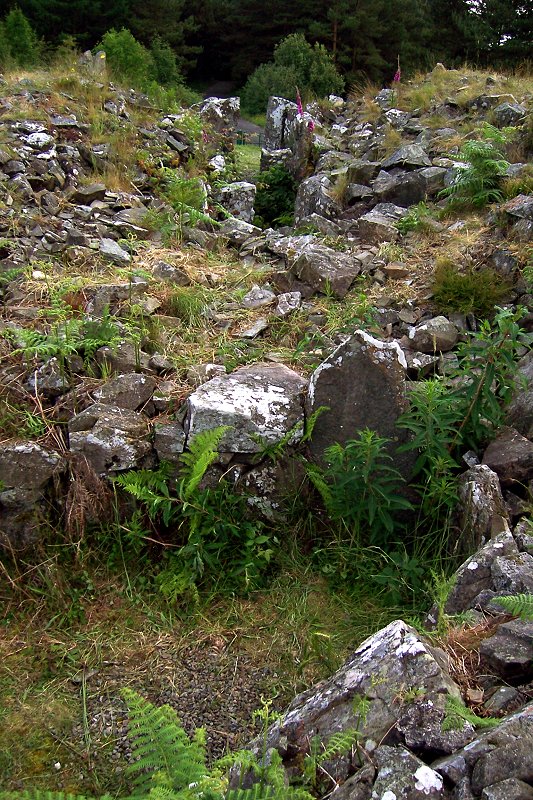 Both lateral chambers at the North end.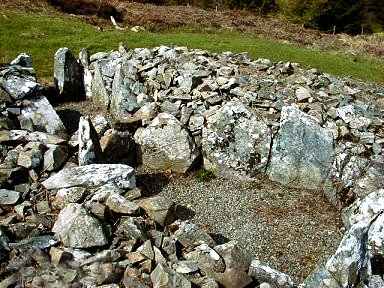 The Heritage Service explanatory panel was still intact in 2005.
It shows a plan of the tomb...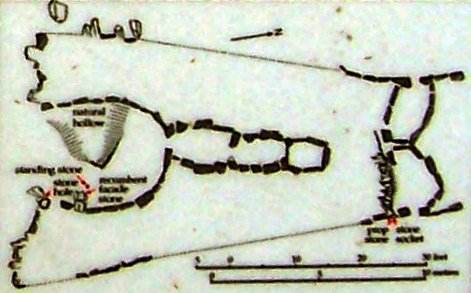 ...and an (overhead!) "artist's impression" of what it was probably like just after it was built.