Altdrumman, county Tyrone.
One of several mid-Ulster tombs to be called The Cloghogle (Irish: cloch togálach = raised stone)
this charming little dolmen has herbage growing on the massive, fissured capstone (one metre thick) ,
and quaintly small supporting stones.
It is like a small version of The Labby in county Sligo, but with views.
H 577 768 - Sheet 13
Nearest village: Milltown-Loughmacrory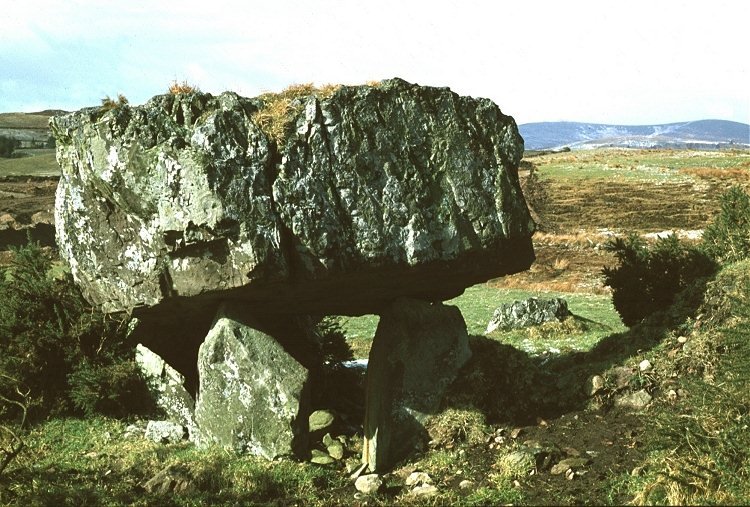 Click the picture to see the nearby wedge-tomb at Loughmacrory.