Carrickglass, county Sligo: "The Labby"
Nearest village: Riverstown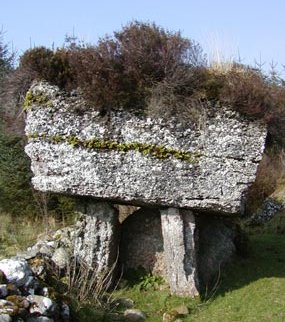 Tucked away in a hollow, in the corner of a field, this remarkable megalith has a huge limestone capstone
2.5 metres thick, 4.5 metres long, and 2.75 metres wide, weighing some 70 tonnes.
It is a veritable hanging garden of vegetation, and appears to be driving the ridiculously puny portal-stones
and backstone into the soft ground. The entrance is marked by a thin door-slab.
'Labby' is an anglicisation of Leaba, the Irish word for 'bed' - as in 'Dermot and Grania's Bed'.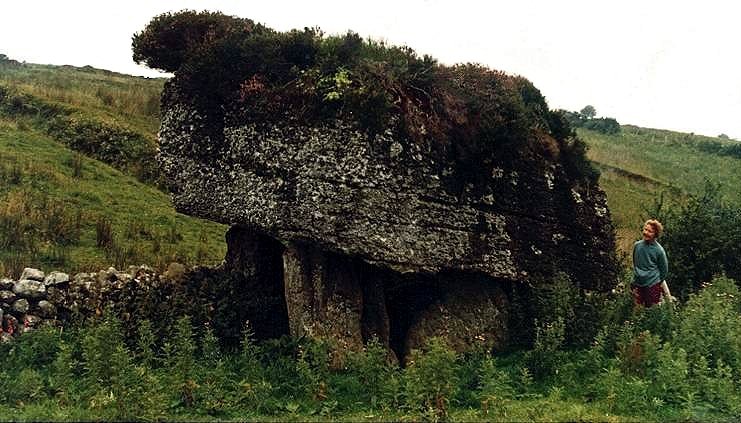 The above photo was take around 1973.
The landscape has changed considerably since then - due to the planting of inappropriate trees.