Dolmen de Nougayrol, Trévien (Tarn)
1:25,000 sheet/feuille 2241 E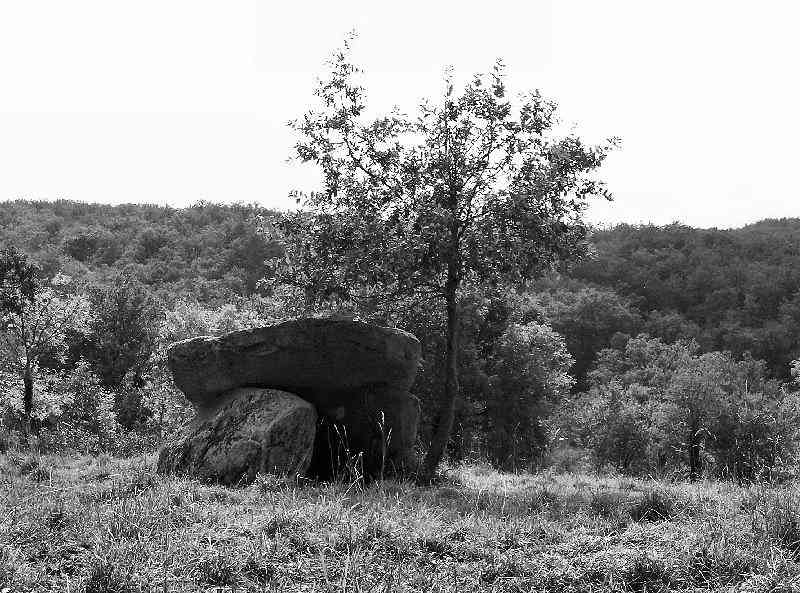 This damaged tomb is interesting in that the slipped capstone (displaying a prominent vein of quartzite)
was stabilised some time ago with a mortared wall to prevent it falling.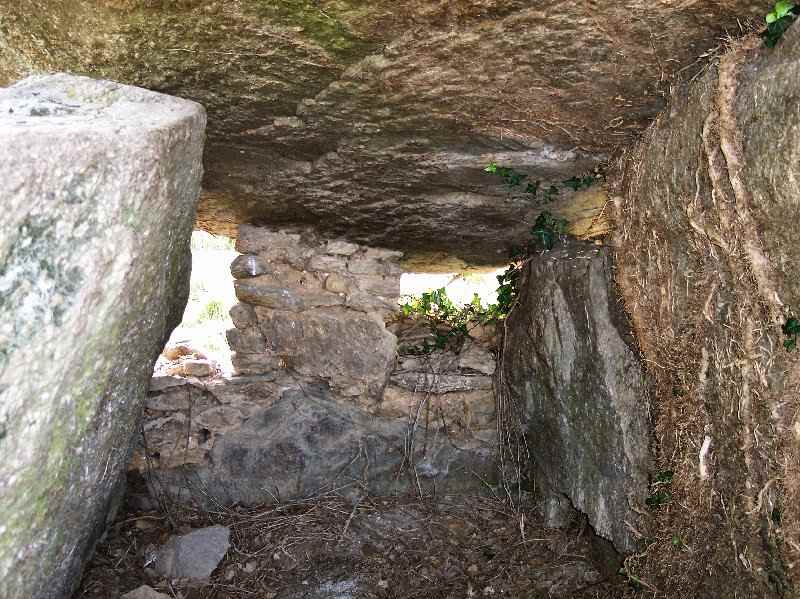 The slippage of the capstone reveals shaping of the top of the eastern side-stone so that the capstone fitted snugly (but not snugly enough).
On the W side there is a "soul-hole" as in so many tombs in the SW of France.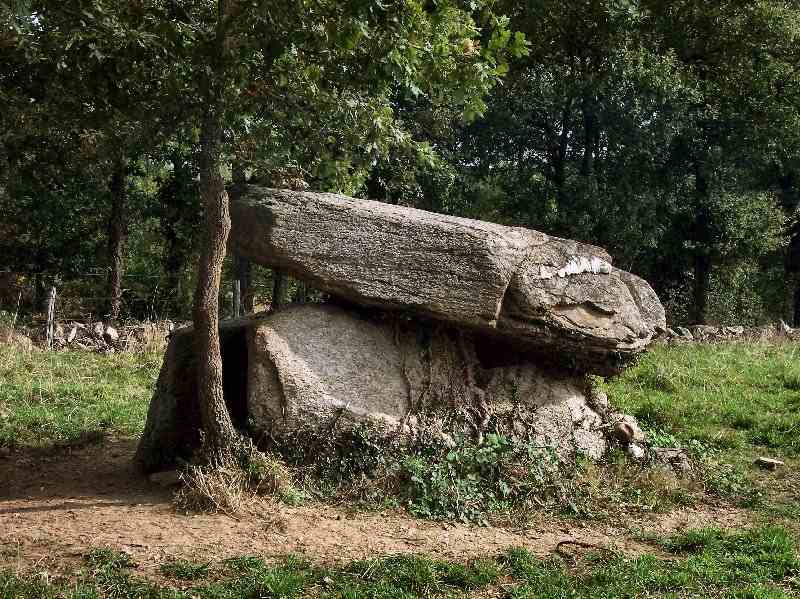 The front (N) sides of the side/support stones look as if they have been vertically sliced
or fashioned to present an appearance recalling that of the portal-stones on Irish portal-tombs.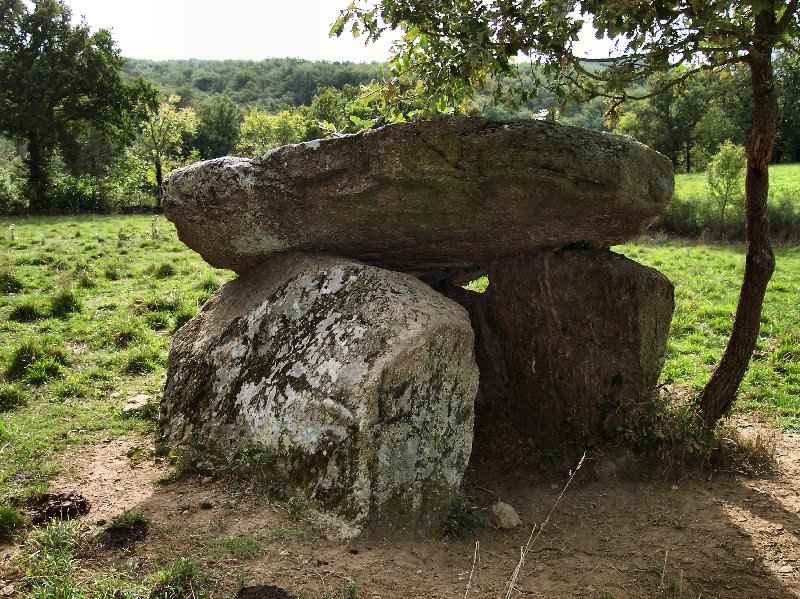 A view in winter - with vapour-trails in the sky.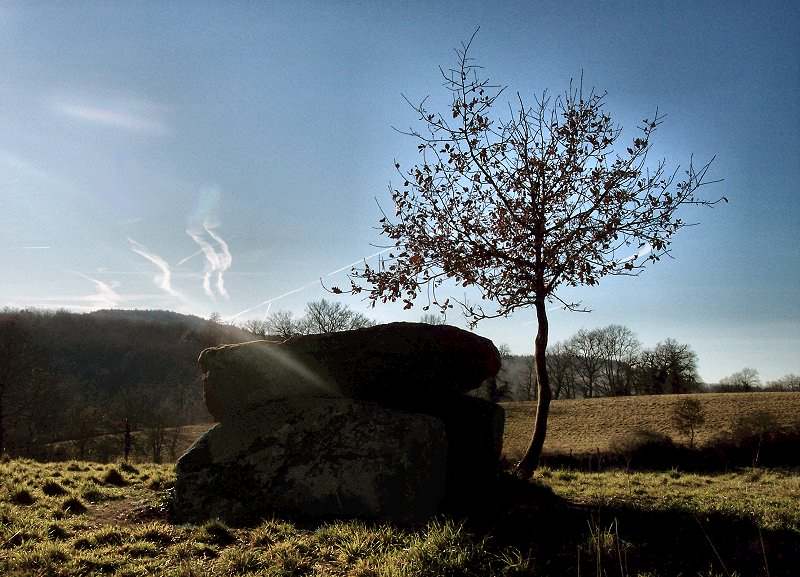 While I was photographing this dolmen a young man in the house across the road
was playing Bach on the flute: a magic moment!
9 km NNW is the remarkable tomb at La Brègue >
16 km N by W is the
Alignement de Lunac >
30 km W by N are the
Dolmens de Saint-Antonin-Noble-Val >
35 km NNW are the
Dolmens du Bois del Rey (Martiel) >