Ponsat (Creuse)
[1:25.000 Sheet/Feuille 2230 O]

Quatre vues très différentes de ce charmant dolmen.
Four different views of a charming dolmen typical of many in the Bas-Limousin.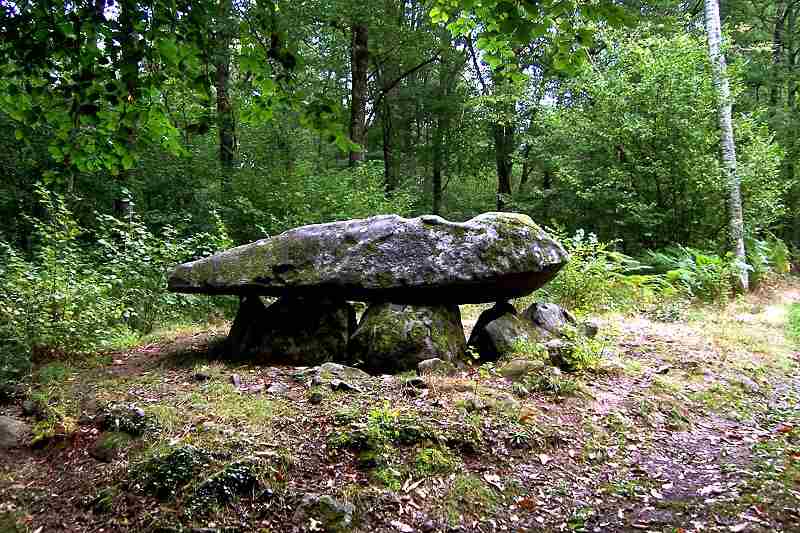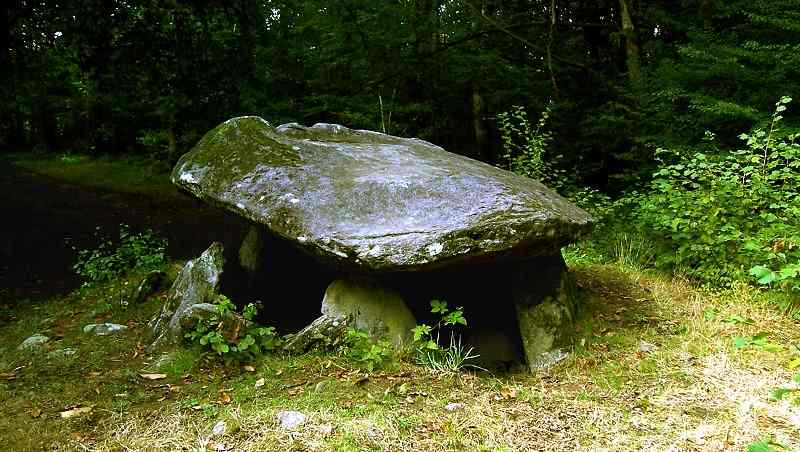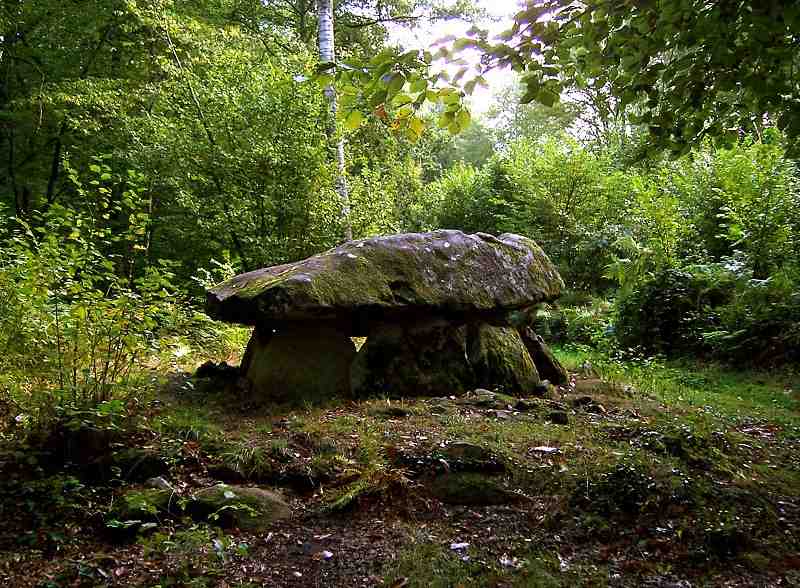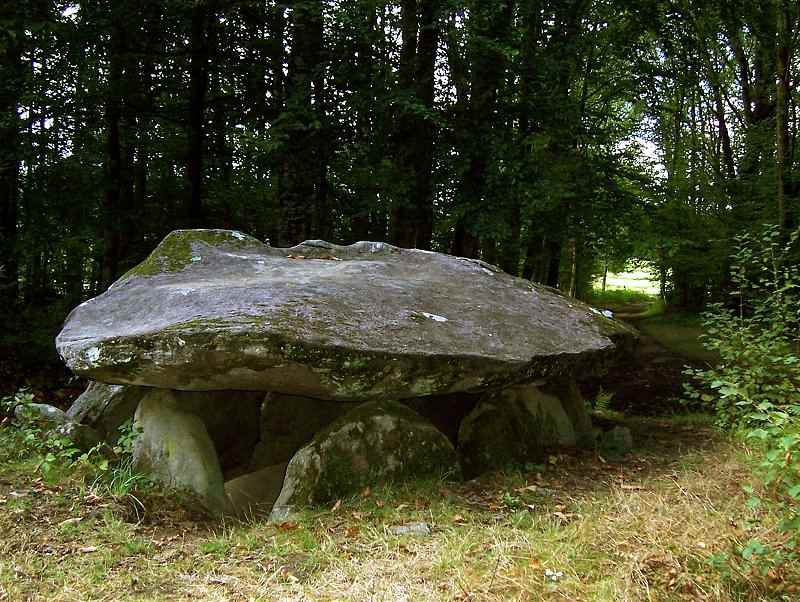 Not far away, and also near Pontarion, at Martinèche, is the Pierre aux Neuf Gradins (The Stone with Nine Steps)
which is a startling outcrop of huge boulders, in many of which are deep circular depressions (like Irish bullauns)
which seem to be at least partly man-made. The Nine Steps could have been made at any time,
but seem to me to be fairly recent - perhaps mediæval.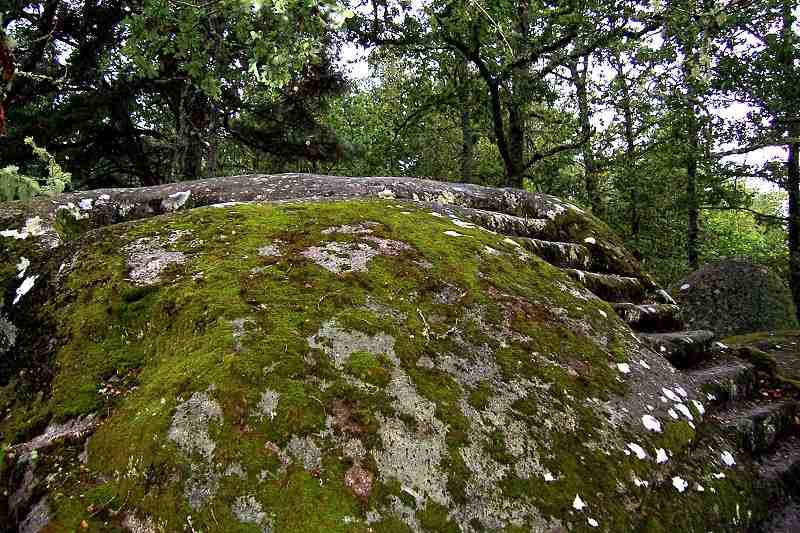 The circular depressions are like giant
bullauns
.
Compare with the remarkable phenomenon at
Paussac-et-Saint-Vivien
(Dordogne)
and other, much shallower,
crateroliths
in France.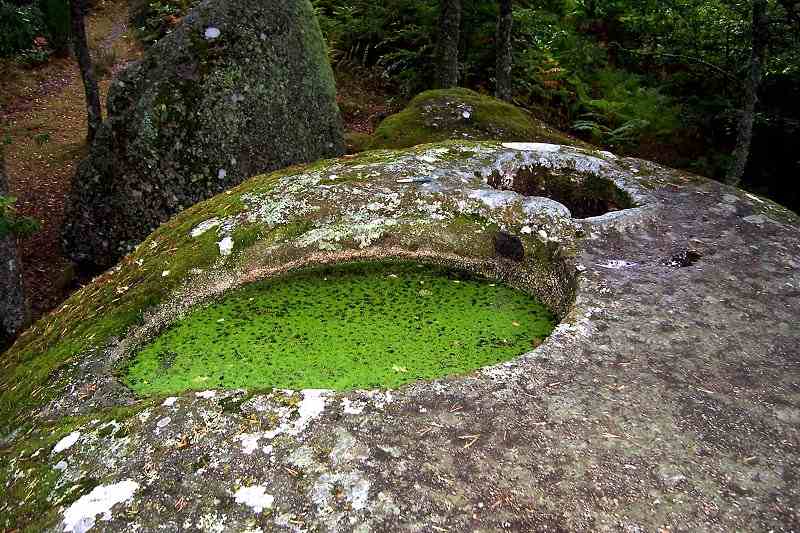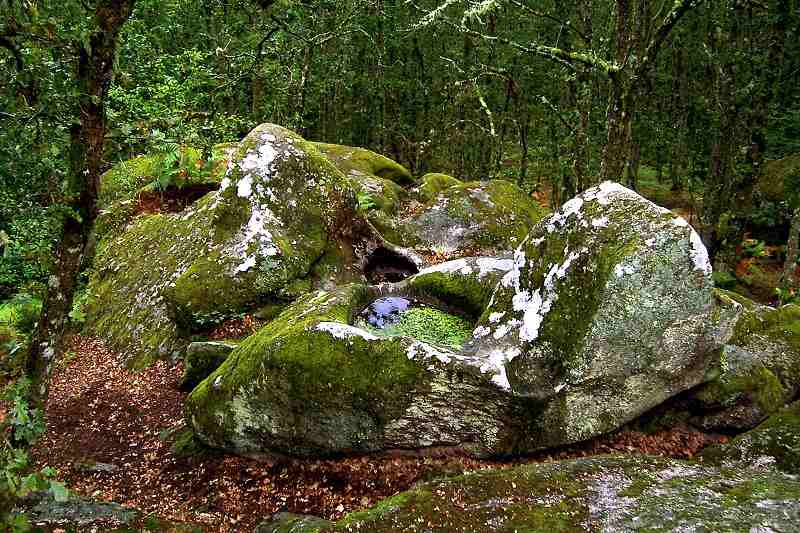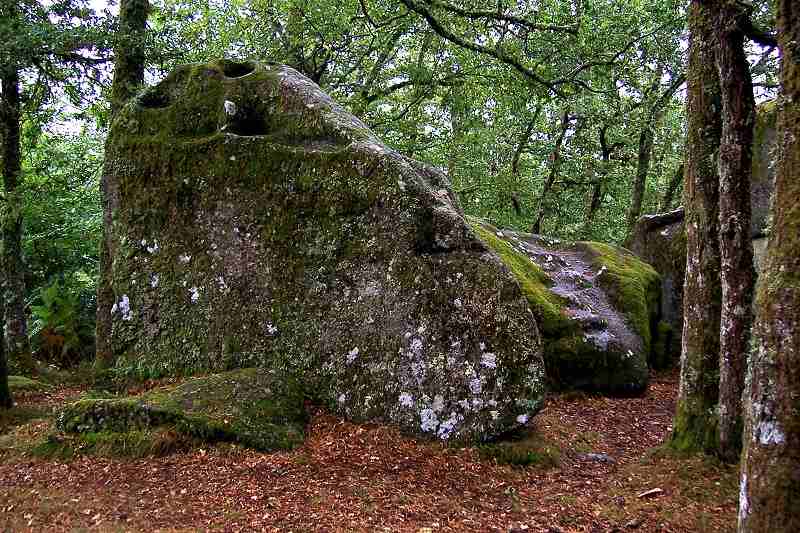 A wonderful vulvular fissure in the formation.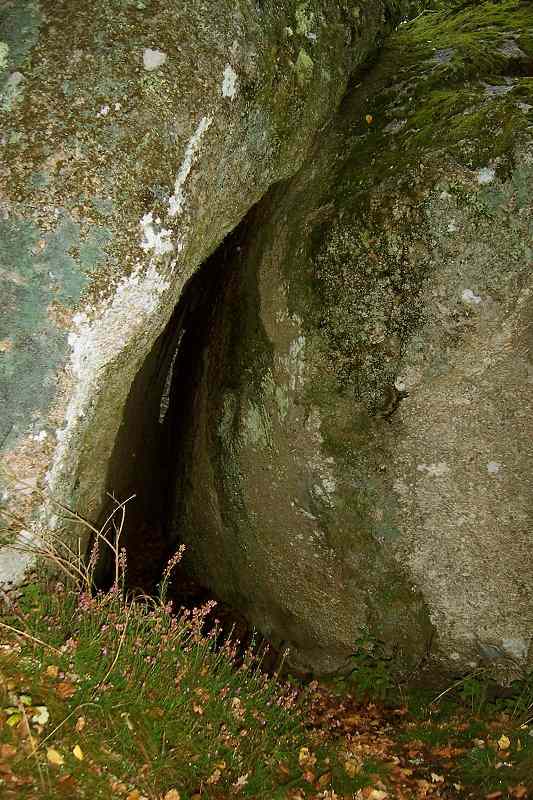 For more Megaliths of the Creuse on another website, click here.
Autres cratérolithes se trouvent sur un autre site web francophone.
For more Crateroliths on a French website, click here.