Martiel (Aveyron): Bois del Rey, etc.
[1:25.000 Sheet/Feuille 2239 O]

An itinerary or circuit reproducing a part of the above map is available free from the Mairie and the Boulangerie in Martiel.

One of two neolithic bullauns or crateroliths close to the Dolmen du Bois del Rey (Circuit no. 1)
Un «bassin » préhistorique à deux pas du dolmen du Bois del Rey...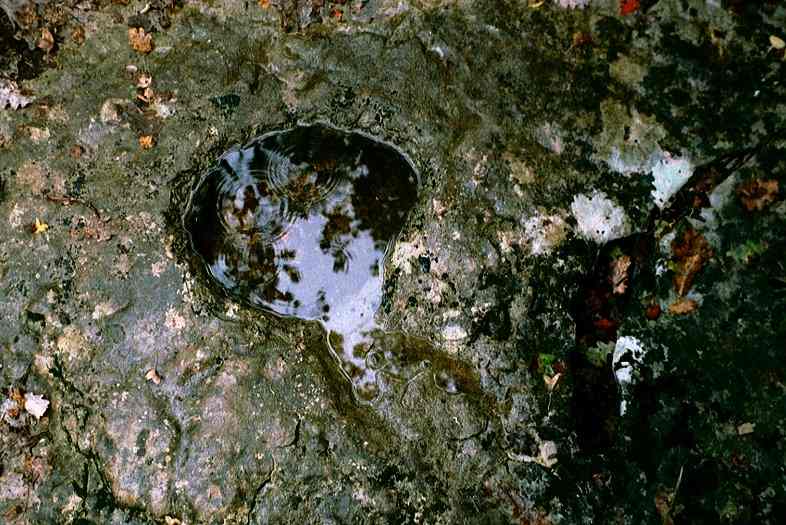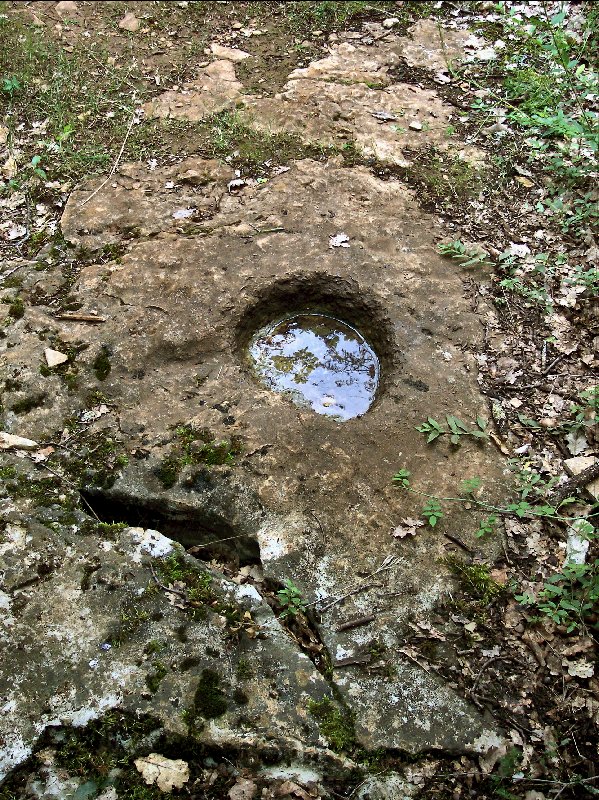 ...and the second bullaun or «bassin » , more eroded (and slightly larger) than the first.
The ballpoint pen hiding on the right-hand side of the picture gives an idea of its size.

These 'bassins' can be compared with a deeper, more hemispherical bullaun in the capstone of the
Dolmen de Noutary, Carennac (Lot).
A comparer avec un bassin plus profond et plus hémisphérique dans la dalle-table du
Dolmen de Noutary, Carennac (Lot).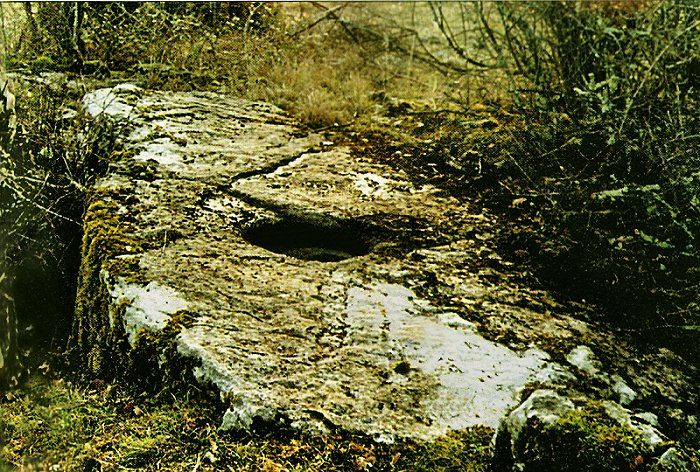 click to see huge and spectacular bullauns in the département of the Creuse >

Autres cratérolithes se trouvent sur un autre site web francophone.
For more crateroliths on a French website, click here.

click to see the nearby dolmens in the Bois del Rey