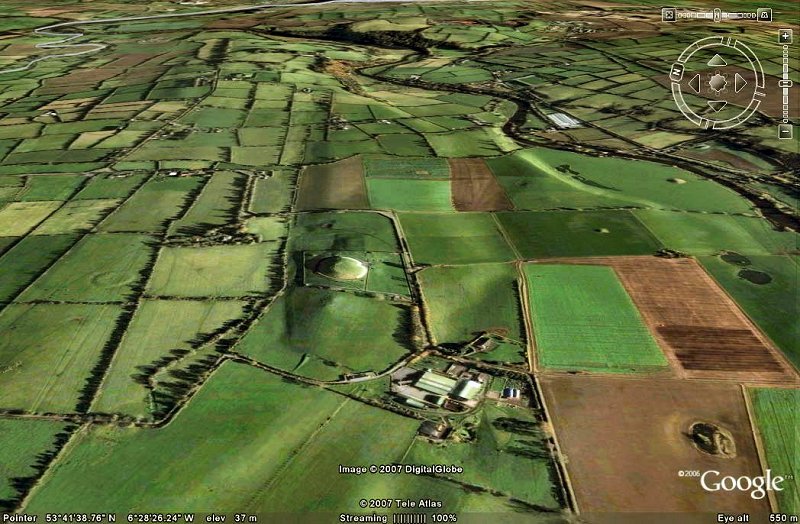 This dramatic view of Newgrange from the west shows how the mound sits on a ridge overlooking the Boyne.
To the left (North) of Newgrange is Site R, while near the right of the image are the ceremonial ponds which may have been created for the Whooper Swans which winter there.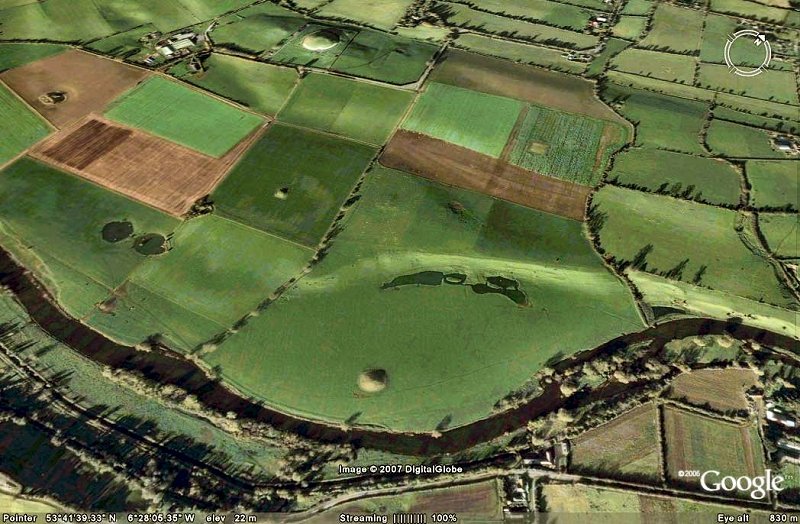 Another image with Newgrange in the background, and also satellite sites A (left of centre) and B (near river).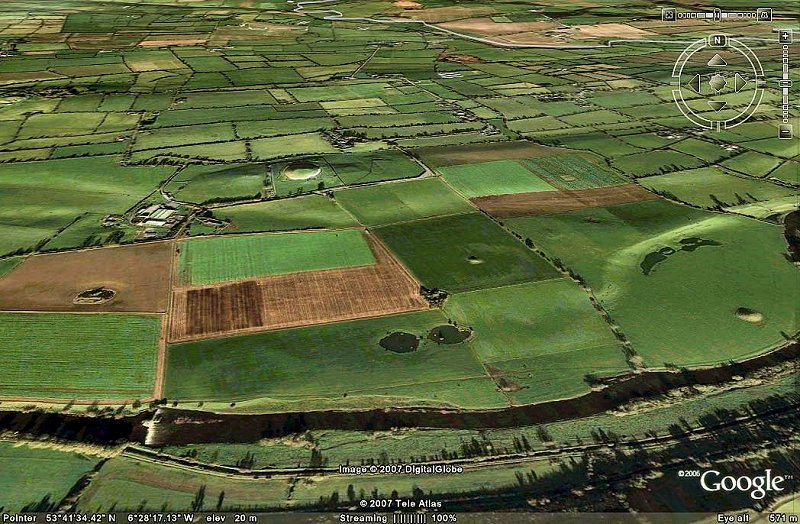 Newgrange and the Boyne, again showing the ceremonial ponds near the river. Almost invisible in this photo is the circular Site P, to the left of the ponds. See the Brú na Bóinne map on the Mythical Ireland website to pinpoint its location.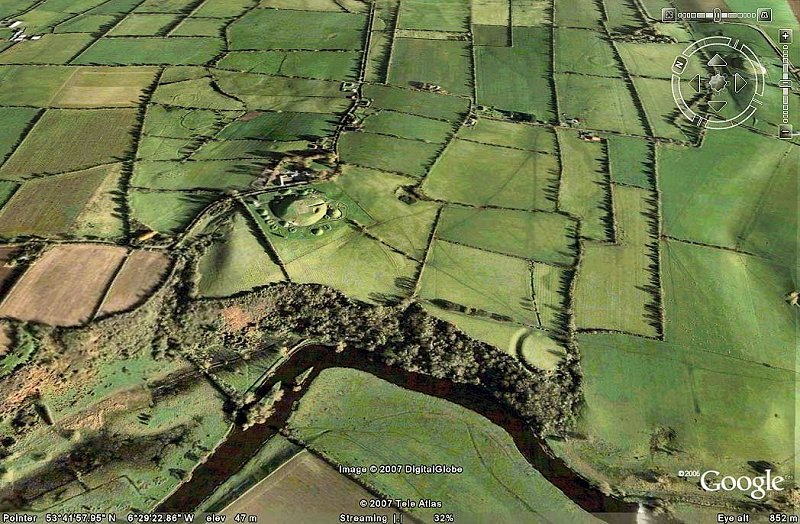 This dramatic picture shows the monumental landscape overlooking the Bend of the Boyne at Rosnaree and Crewbane, with the multi-faceted Knowth complex dominating, flanked by Site N, a very dramatic platformed ring-fort overlooking a steep bank down to the Boyne and (left behind Knowth) site M, which has been excavated in recent years.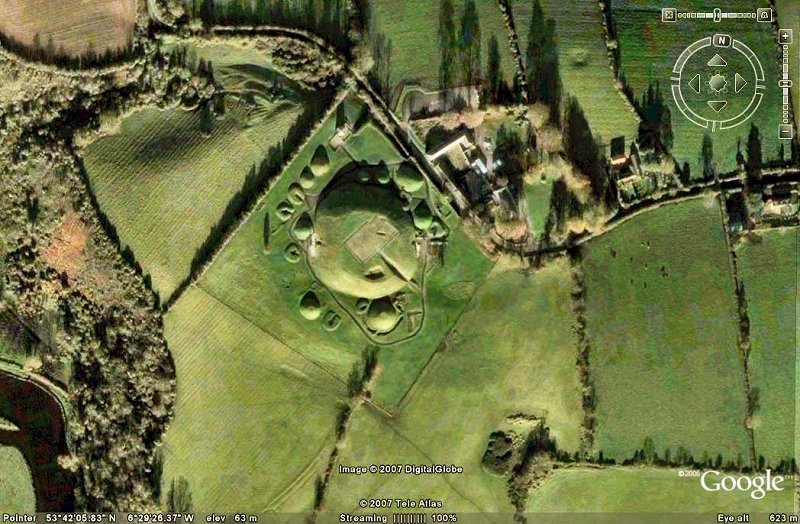 The Knowth complex, which took nearly 40 years to excavate, was in use from the Neolithic right down to Norman and later-mediæval times. It is a massive site with a huge amount of "artwork" on its giant kerbstones.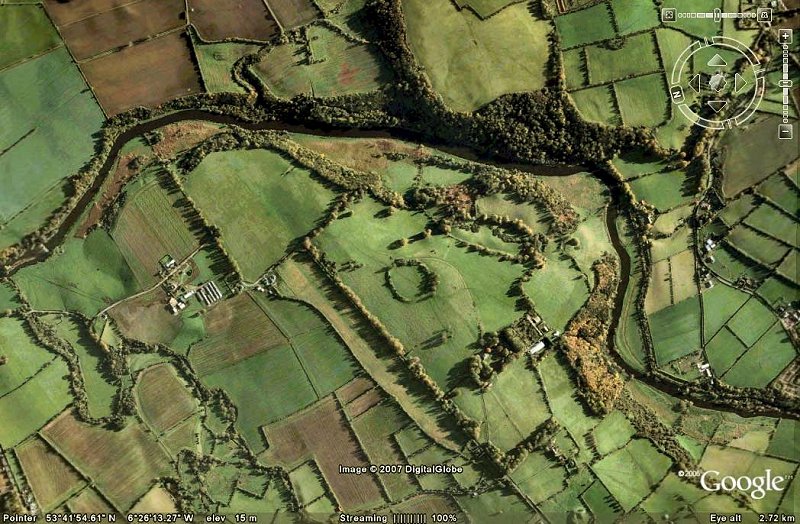 One of the biggest monuments of the Boyne Valley is the giant embanked enclosure known as Site Q.
Aligned on Summer Solstice sunrise, it probably dates to the Bronze Age and is like a gladiatorial arena in scale.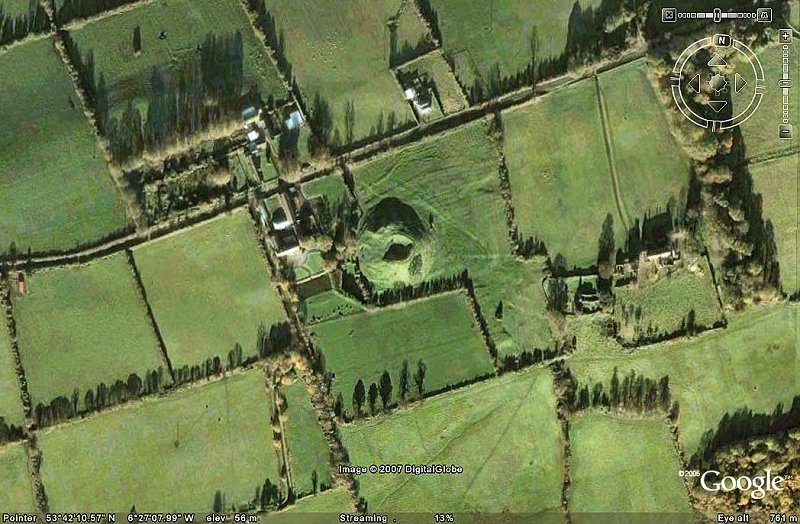 Dowth, one of the three great mounds of the Bend of the Boyne, with the huge crater in its top caused by primitive excavations in the 1840s.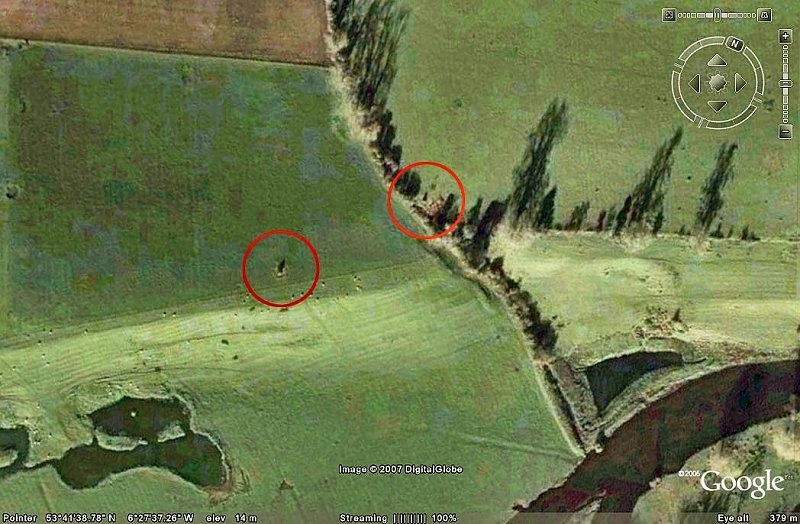 Even the standing stones show up on Google Earth.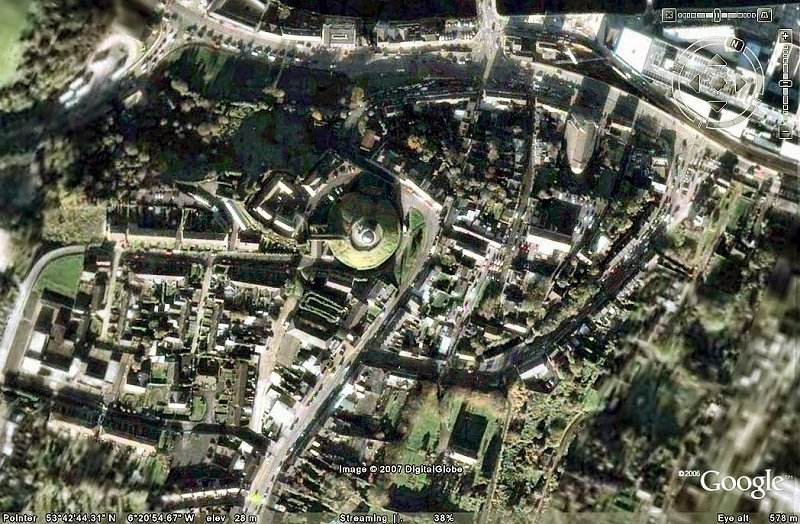 A few miles downstream from Newgrange is the town of Drogheda. Here, the early 19th century Martello tower and mound of Millmount occupy a dominant position overlooking the Boyne. Millmount is a probable passage tomb, adapted as a motte by the Normans. It has topographical alignments with the Hills of Tara and Slane.