Crobane, county Down
J 121 279 - Sheet 29
Nearest village: Mayobridge

A fine phallic pillar, just under 2 metres high, offering views made impressive by a telephoto lens.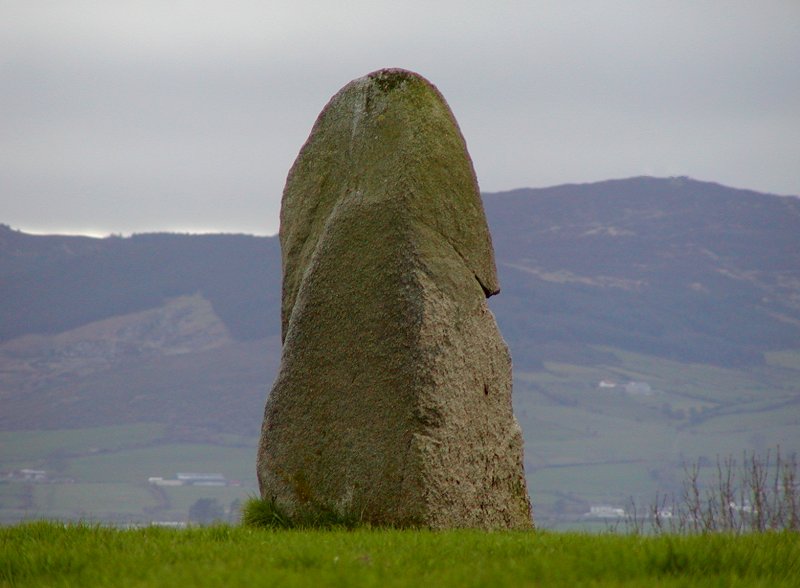 The stone at sunset, without telephoto, but with fill-in flash.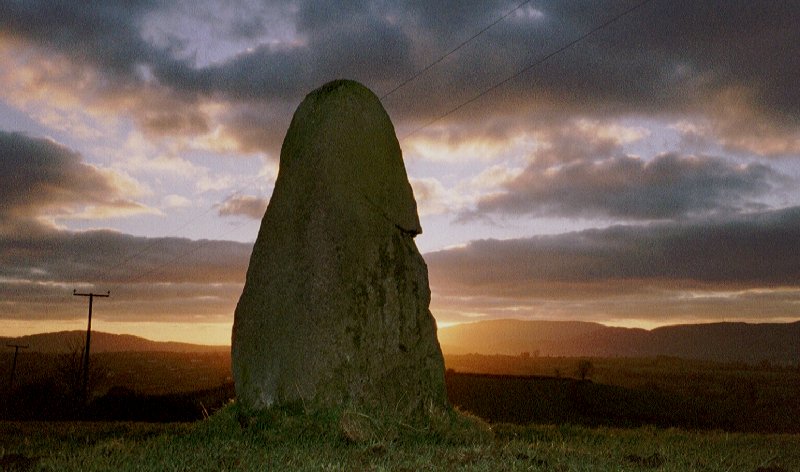 This amazing monolith seen from the opposite (SW) side a minute later.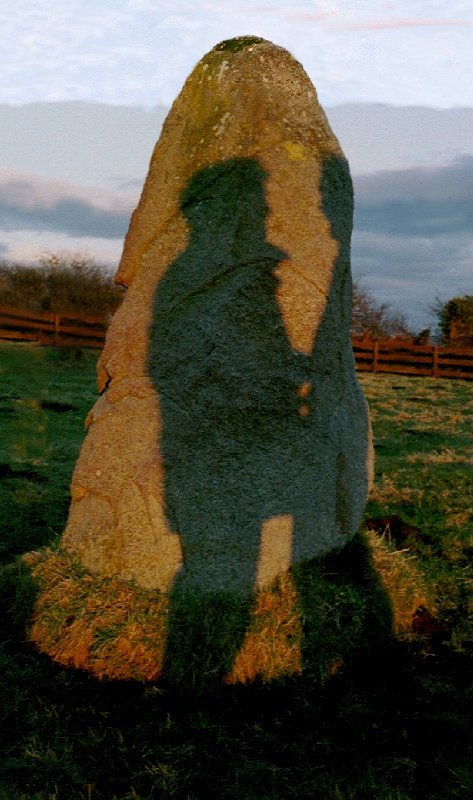 The pillar in August 2010 - with horses and foals.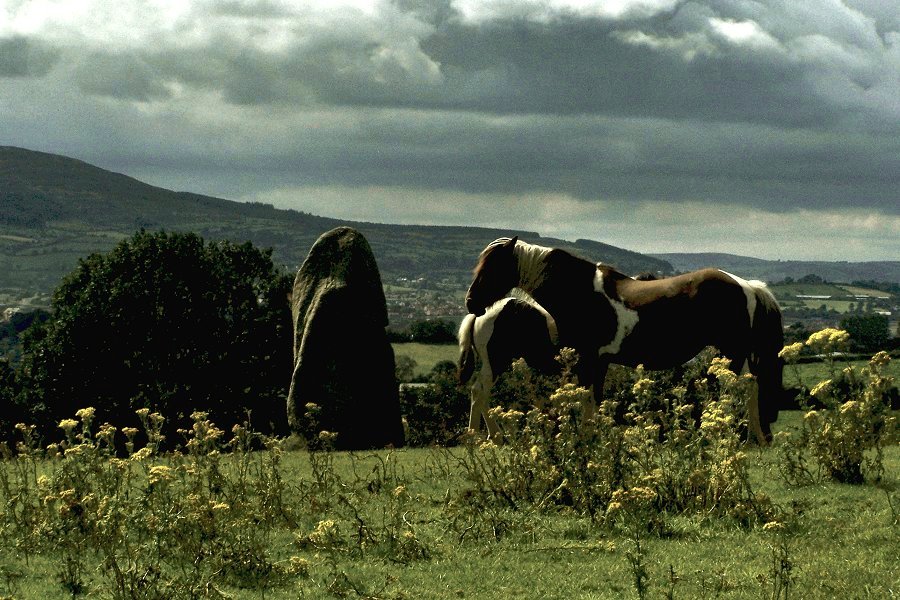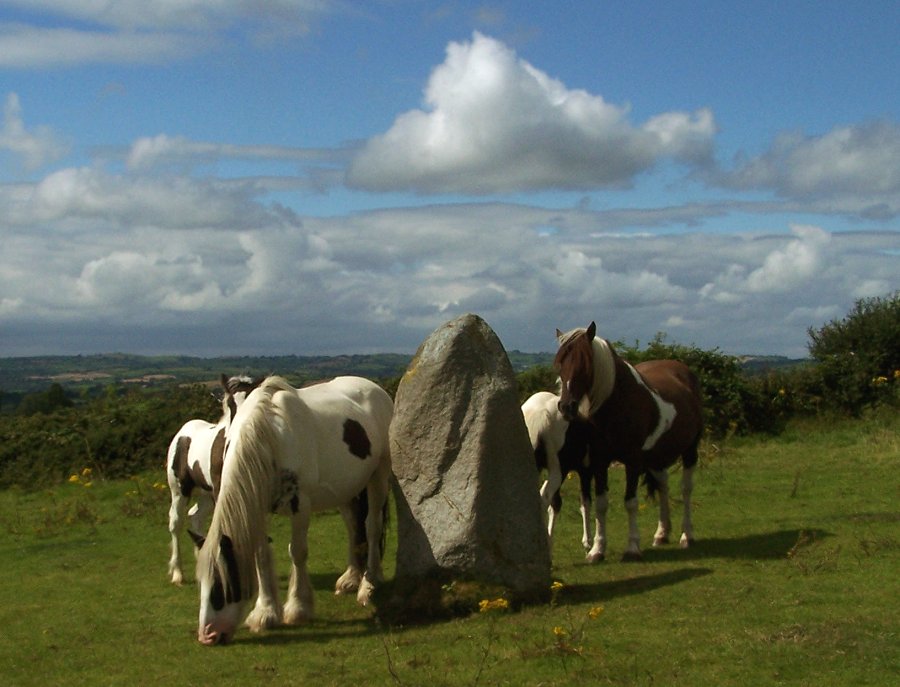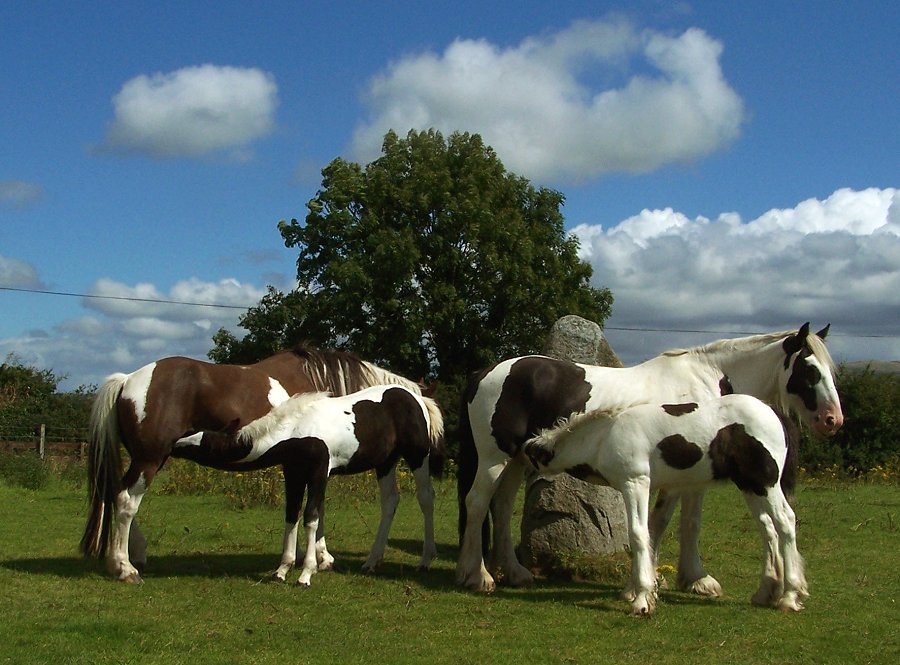 click on the picture to see another remarkably-phallic stone

Compare with the nearby phallic stone at Mayo
and the fine male-and-female pair of stones not too far away at Moneyslane.



<< BACK<<