Wateresk, county Down
J 394 344 - Sheet 29
Nearest village: Dundrum

The Slidderyford Dolmen looks very different from even slightly-different angles.
Its granite capstone is 3 metres long by 1 thick, resting on three support-stones, the tallest being 1.8 metres high.
The capstone fits very neatly into a concavity in the smaller portal-stone,
echoing other megaliths in South Down. The chamber is no longer definable.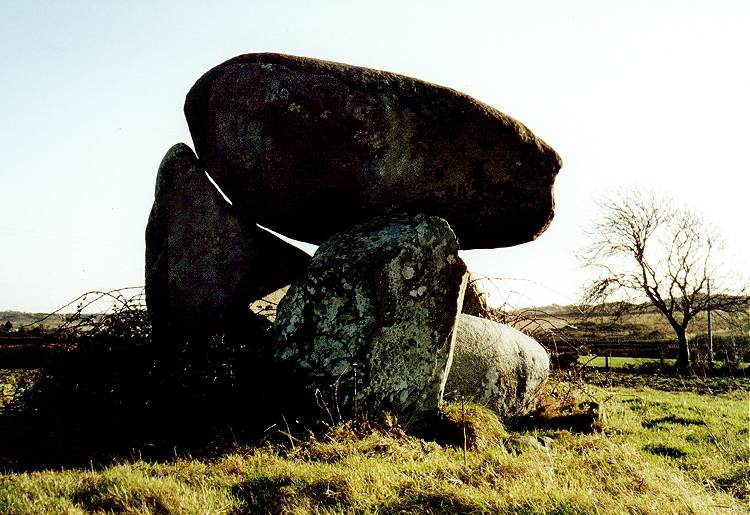 click on the picture to see another view
click on the <<BACK<< button of your browser <<TWICE<< to return to the text