Tirnony, county Derry

C 840 017 - Sheet 8

Nearest village: Maghera


This charming little dolmen is remarkable for the free-standing orthostat, 1.8 metres high, which is beside one of the portal-stones (on the right in the photograph). This suggests a derivation from or mingling with the court-tomb tradition. The picturesque capstone tilts at the usual angle, and behind it is a well-defined square chamber.

This is a winter view.
A summer view (taken some 20 years later) is below.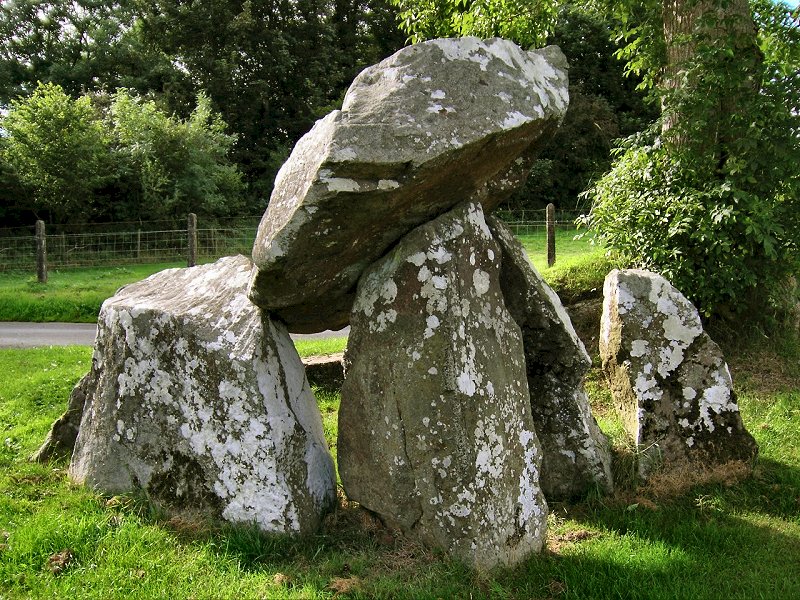 Click on the photo to get a view of the chamber.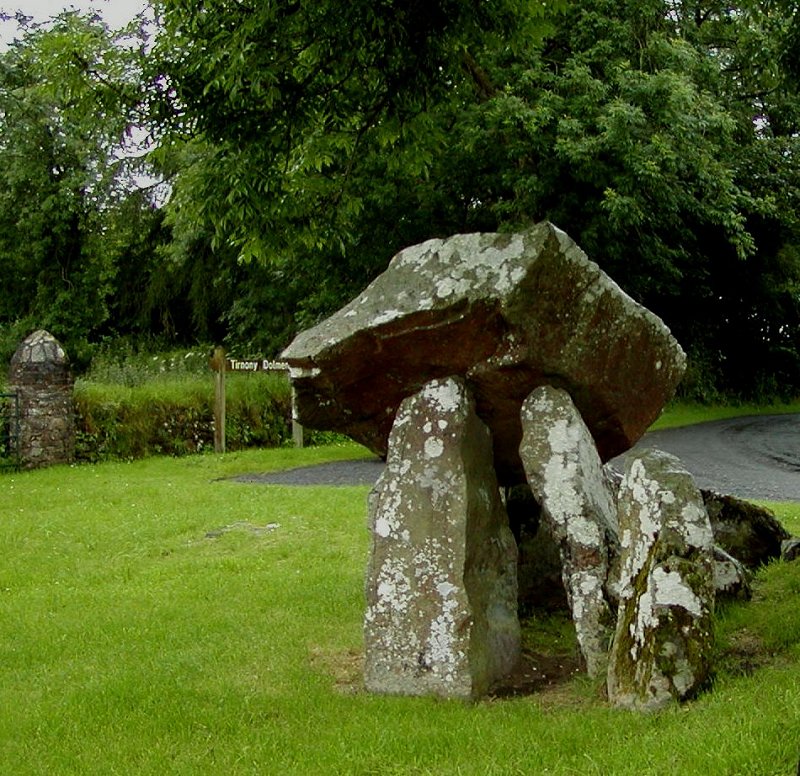 The tomb photographed by Ken Williams in 2006.
Click on the picture for an overhead view.

<< BACK<<