Poulnabrone, county Clare
M 236 003 - Sheet 51
Nearest village: Ballyvaughan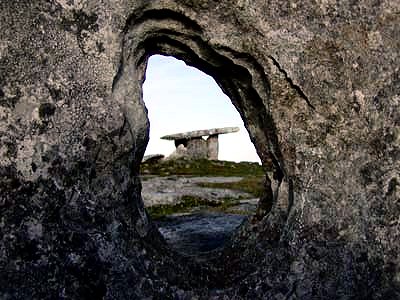 Now pathetically surrounded by a rope, this is the second most-photographed megalith in Ireland.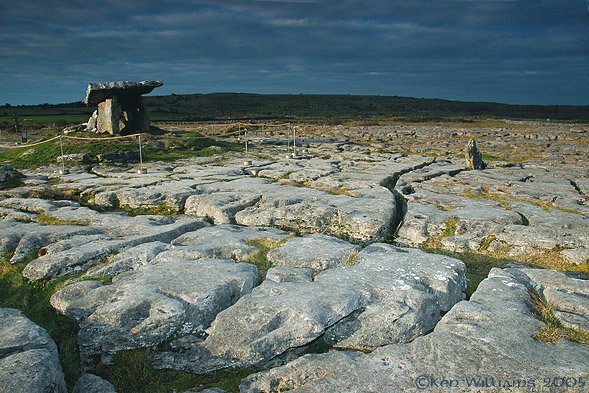 It is a fine tomb set on the limestone pavement to the E of the road from Killinaboy to Ballyvaughan, in the centre of a low round cairn.
The entrance faces N and is marked by a low sill-stone.
The thin roofslab, raised to a height of 1.8 metres by imposing slab-like portal-stones, is tilted at the usual portal-tomb angle.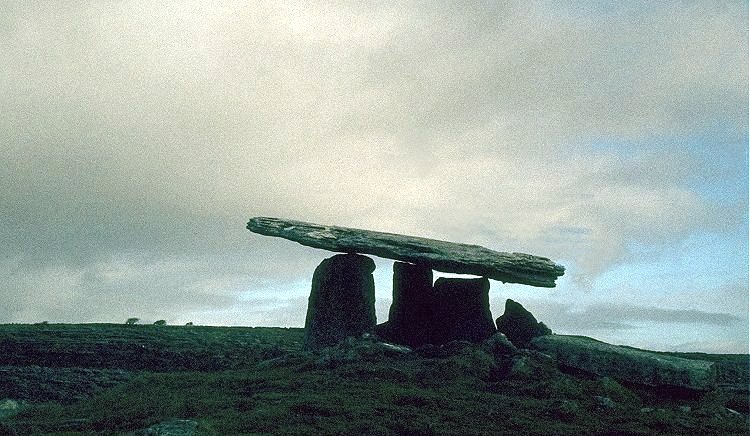 This tomb is passed by every tour-bus that goes through the limestone-pavement Barony of the Burren..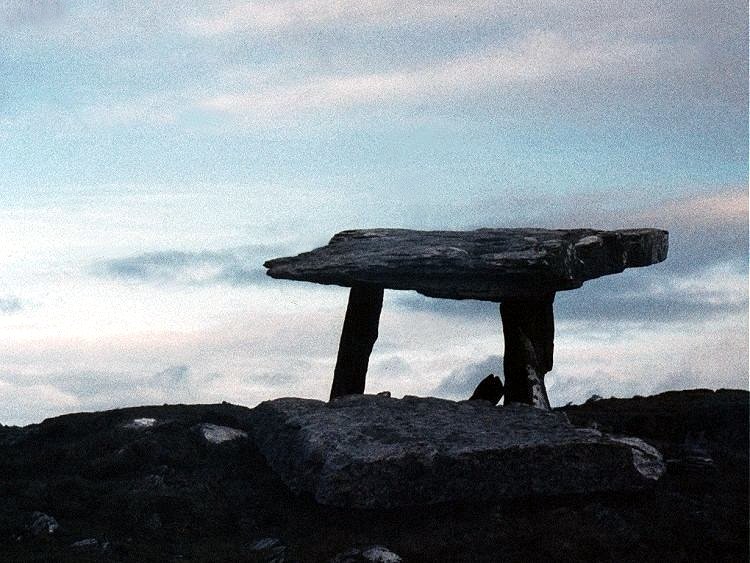 Click on the picture for more.

<< BACK<<