Mullaghmore, county Down
J 193 272 - Sheet 29 (not marked)
Nearest village: Hilltown


Burl considers this to be one of the few "four-poster" stone circles in Ireland.
It measures 2.7 by 2.7 metres diagonally between the low stones, the tallest (leftmost) of which has broken,
with more than half of it lying on the extreme left.



A large pot and two cremations were found within it.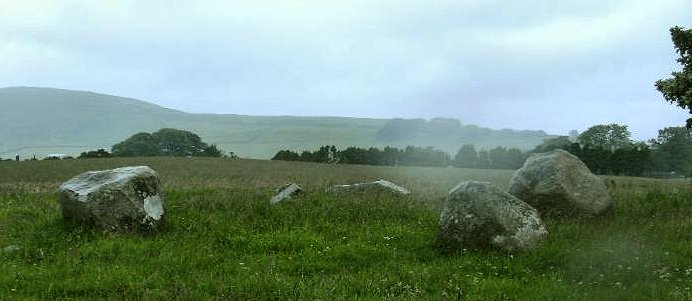 << BACK<<