Moneyslane, county Down
J 254 399 - Sheet 29
Nearest town: Dromara

The male stone in phallic splendour, seen from the East.
Evidently once broken, it was re-erected and stuck together again with mortar most suggestively.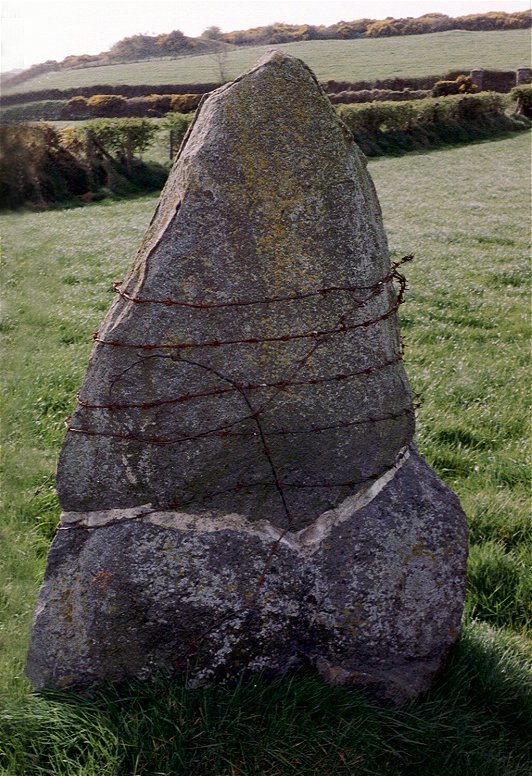 The pair from the South-east.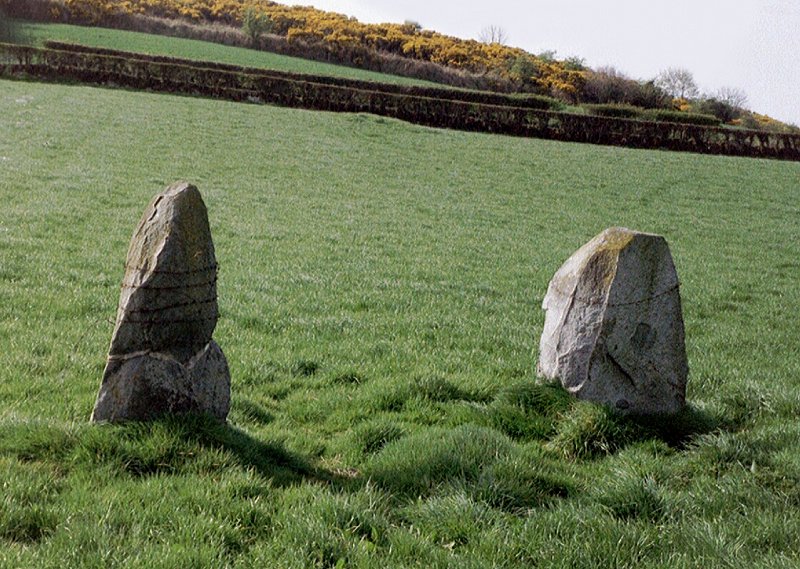 Broken again by cattle, the left-hand stone has been again repaired...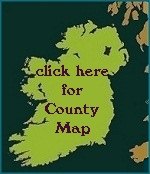 The 600+ megabyte



developed and expanded from this web-site
has many more (and higher-resolution) images.