Lissyviggeen, county Kerry
V 997 906 - Sheet 78
Nearest town: Killarney

This too-well-known seven-stone circle within a low surrounding bank of earth (beyond which stand two large outliers:
one visible just to right of centre) has been closed to visitors, due to the amount of broken glass, litter,
and other profanation of the sacred place. It may now be accessible.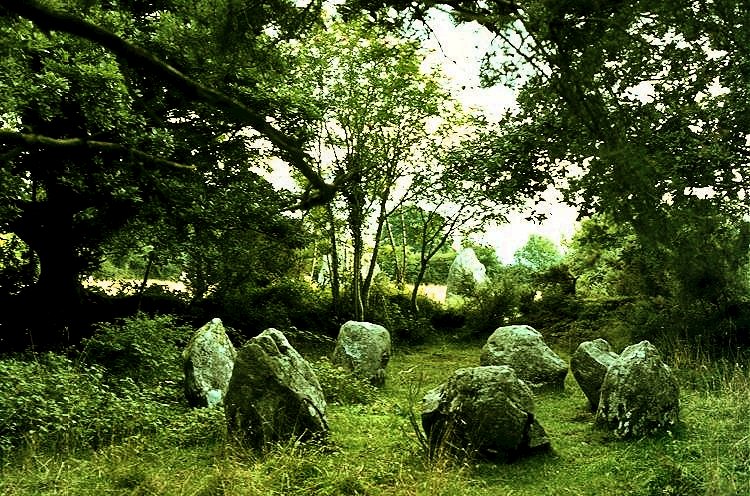 One of the outliers seems to be partially-dressed, with a face carved on an edge.