Leitrim, county Tyrone
H 227 803 - Sheet 12

This tomb is remarkable for its large capstone (over 3 metres square) which contains nodules of gleaming white quartz.
It is characteristically tilted to a height of 2.75 metres on portal-stones just 1 metre high,
and is now more impressive without the field-fence.
On top of the capstone are several depressions, some of which may be artificial.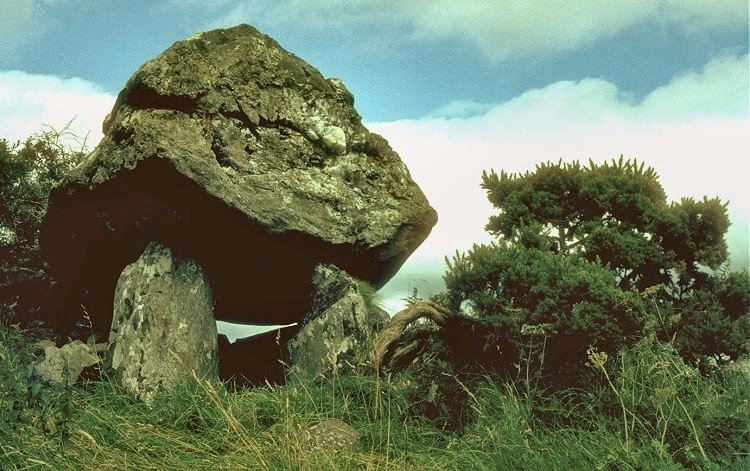 A photograph taken nearly thirty years later, with field-fence and gorse removed.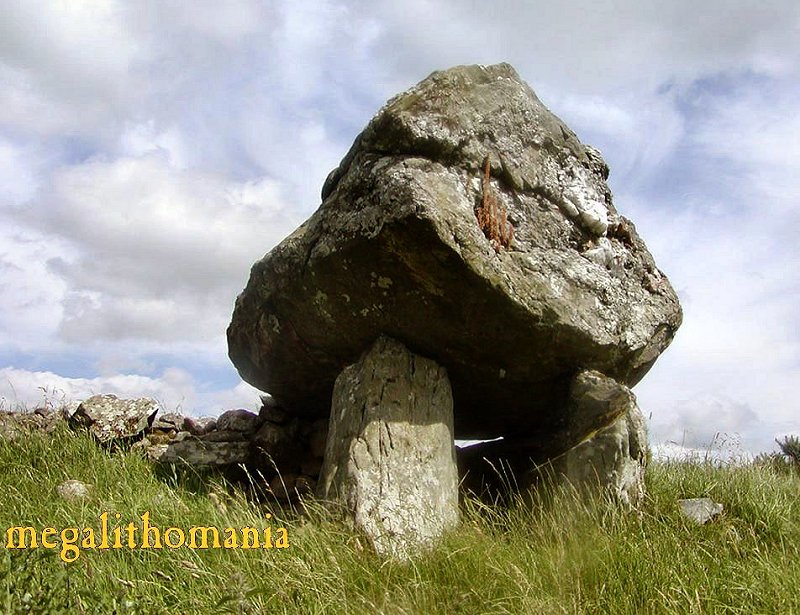 << BACK<<