Kilnasaggart, county Armagh
J 062 149 - Sheet 29
Nearest village: Jonesborough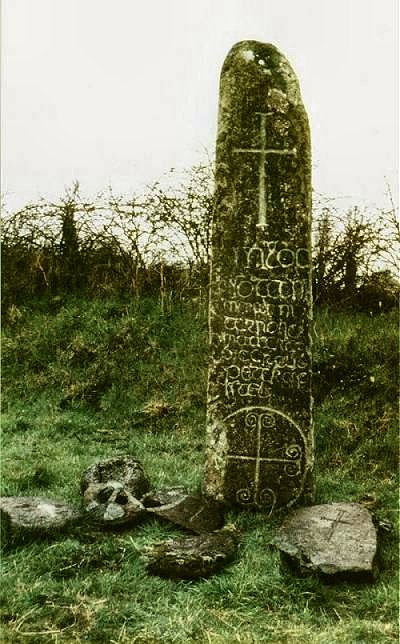 The North side of the Christianised standing-stone.
By the eighth century, Ogam had become antique.
This inscription is in the "half-uncial" (a kind of Italic) script
used in manuscripts, and it is in Irish, not Latin:

IN LOC SO TANIMN AIRNI TERNOHC MAC CERAN BIC ER CUL PETER ALPSTAL.
"Ternohc, son of little Ciaran, consecrates this place to the protection of Peter."
Ternohc is known to have died in 715 C.E.
thus making this one of the earliest
definitively-dated monuments in Ireland.