Kilmogue, county Kilkenny
S 503 281 - Sheet 75
Nearest village: Harristown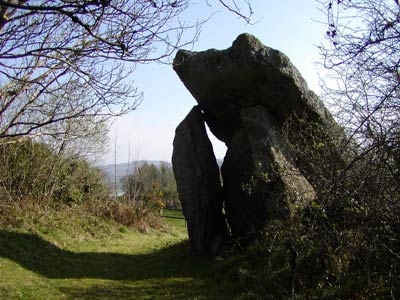 The leaning Leac an Scáil (" Spirit Stone") is hidden in a hollow by a stream, and was, until recently, surrounded by bushes.
Its portal-stones are 3.6 metres high, framing a fine door-stone 2.7 metres tall.
The dramatically-tilted capstone projects beyond the portal and reaches a height of 4.5 metres.
Its lower end rests on a smaller, horizontal stone which partly covers the chamber.
Traces of cairn survive round about.
It is a difficult monument to photograph.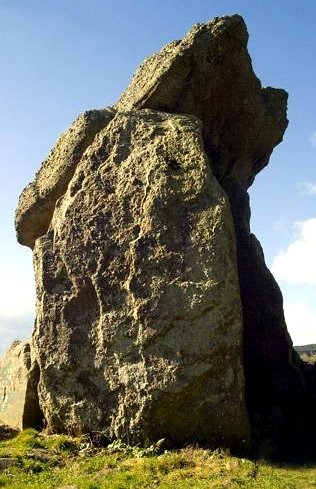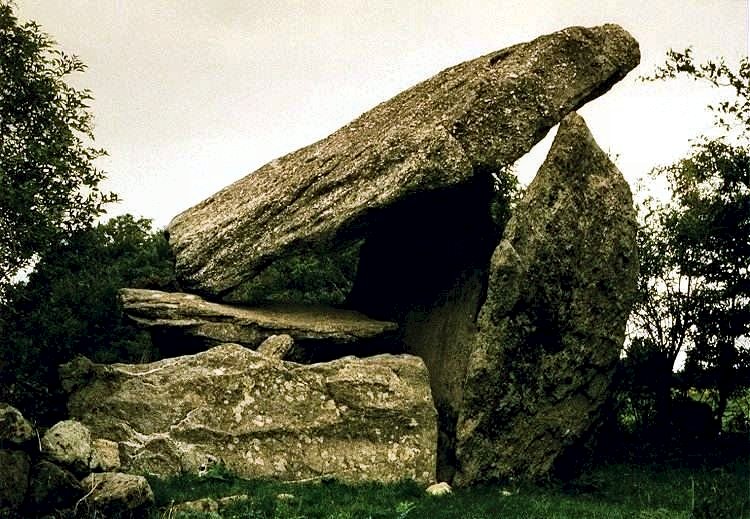 This view shows the small perforation in the capstone.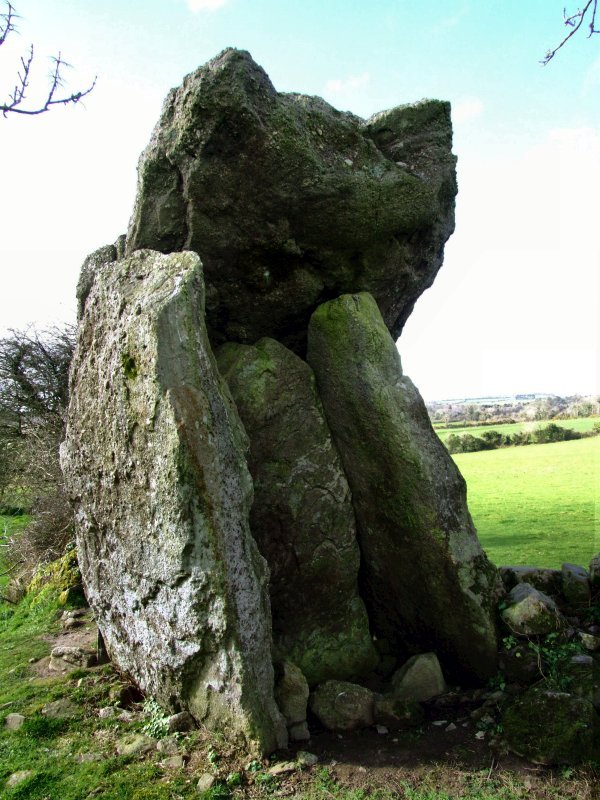 << BACK<<