Killyglen, county Antrim
D 337 043 - Sheet 9
Nearest town: Larne

Three views of this handsome standing-stone: the first looking towards Agnew's Hill.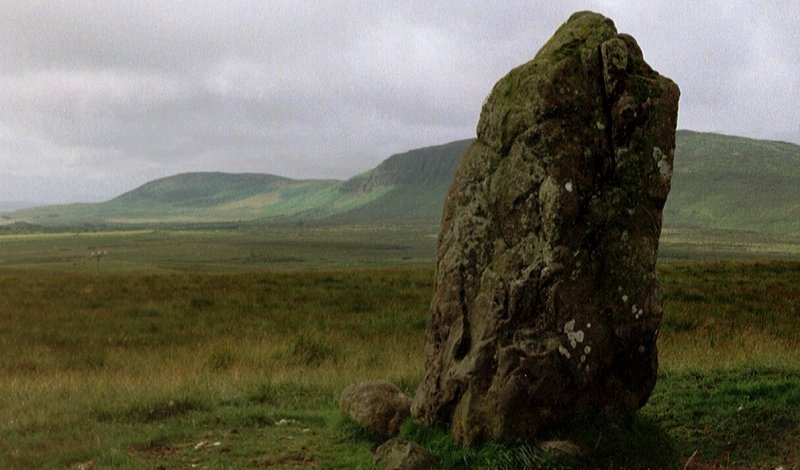 The second view looks towards the port of Larne and Islandmagee.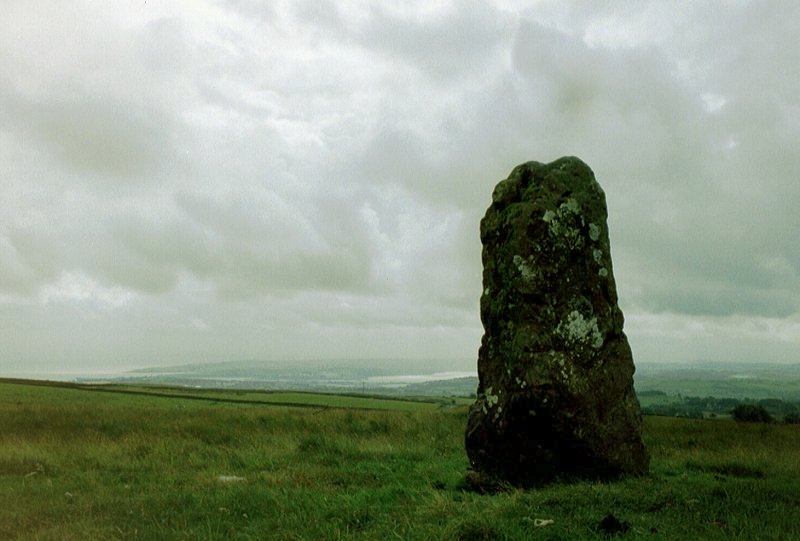 The third view looks Eastwards, towards Scotland.
Unfortunately, in December 2004, some hooligan threw cans of paint at this fine stone,
and the hideous result could last for years.
Here is a poem about this standing-stone which was sent to my
Guestbook. I have edited it somewhat:
MY LOVELY STANDING-STONE

Of all the places I have been
And where I e'er did roam
There's not a place so dear to me
As by my Standing Stone.

On yonder mountain by the stream
When I am all alone
The sound of grouse and thrush do call
Around the Standing Stone

The heather blooms and sheep do graze
Around my lovely home
No place is more like Heaven to me
Than my fine Standing Stone.

And when winter's icy breezes
Chill me to the bone
I would exchange no place on earth
For my dear old Standing Stone.


Avril McClintock
1997
<< BACK<<