Killycluggin, county Cavan
Another fragment of the ?phallic stone, which was set outside the circular kerb of a large megalithic structure
(of which only two slabs now survive) in an area where there are several ruined stone circles enclosing boulder-tombs.

The roadside replacement claimed to be a replica.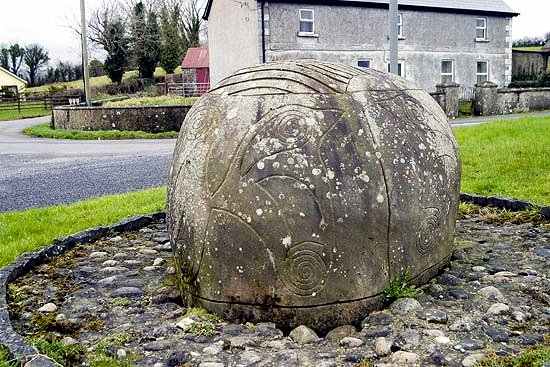 click on the picture to return to the Castlestrange stone.