Killycluggin, county Cavan
This broken pillar (?) is the forerunner of the beautiful stones at Castlestrange (Roscommon) and Turoe (Galway).
The all-round curvilinear pattern is in the 'Celtic' style known as "La Tène".
This picture was taken before it was moved to the National Museum in Dublin,
and thence to the County Museum, Cavan.
It was set outside the circular kerb of a large megalithic structure, of which only two slabs now survive,
in an area where there are several ruined stone circles enclosing boulder-tombs.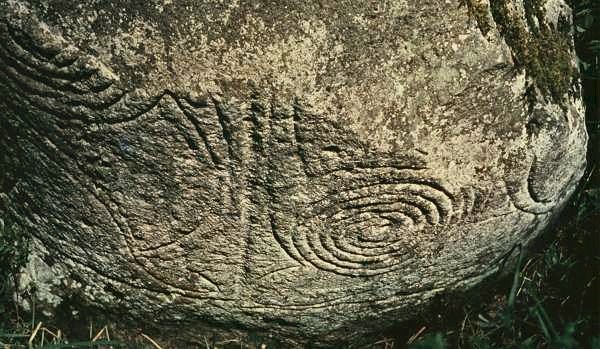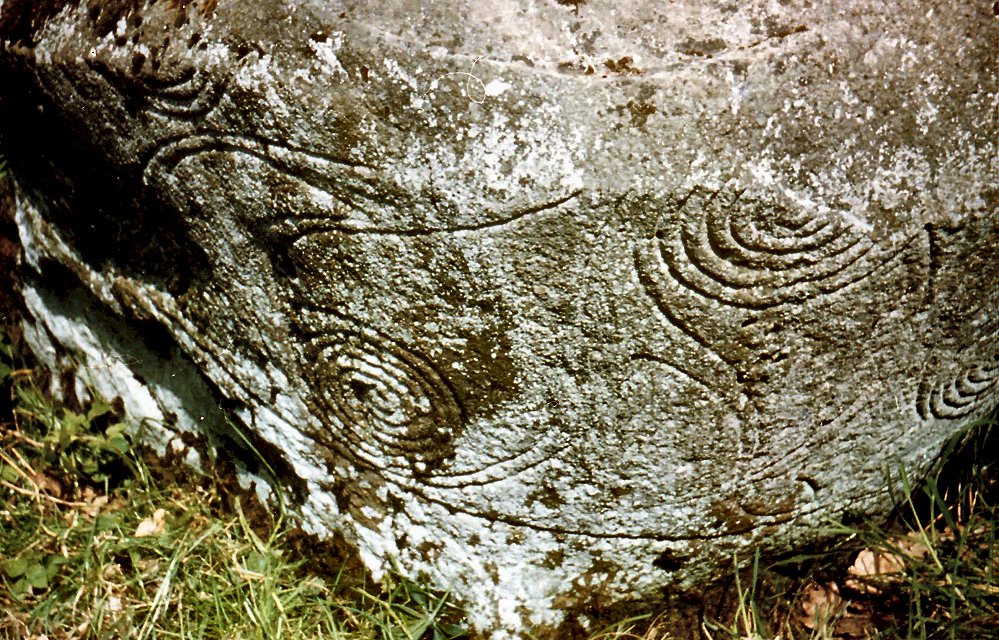 Another fragment of the stone, which was lying nearby.
The monument was evidently destroyed with malice aforethought,
probably by bonfire and crowbar - which has led to the reasonable speculation
that the original was phallic in shape.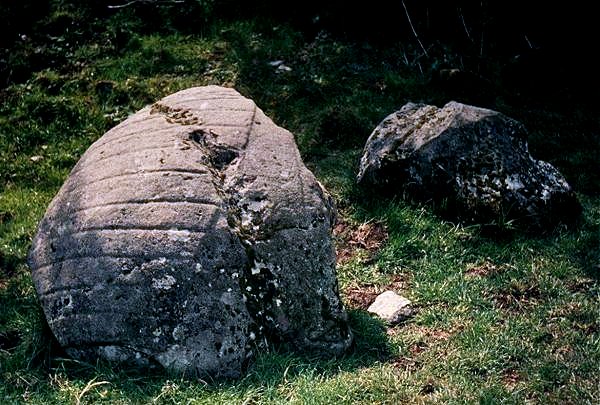 The ugly roadside replacement which is claimed to be a replica.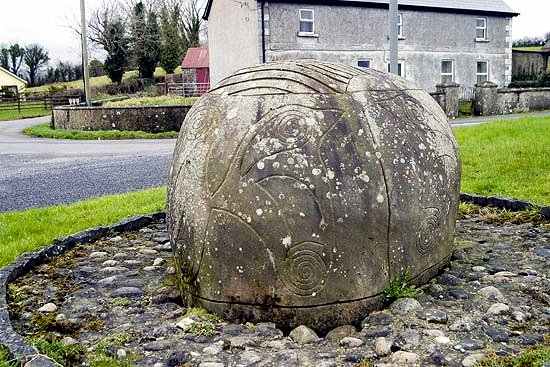 compare with the genuine article at Castlestrange, county Roscommon

<< BACK<<