Killy Beg, county Fermanagh
G 982 542 - Sheet 17
Nearest village: Derrygonnelly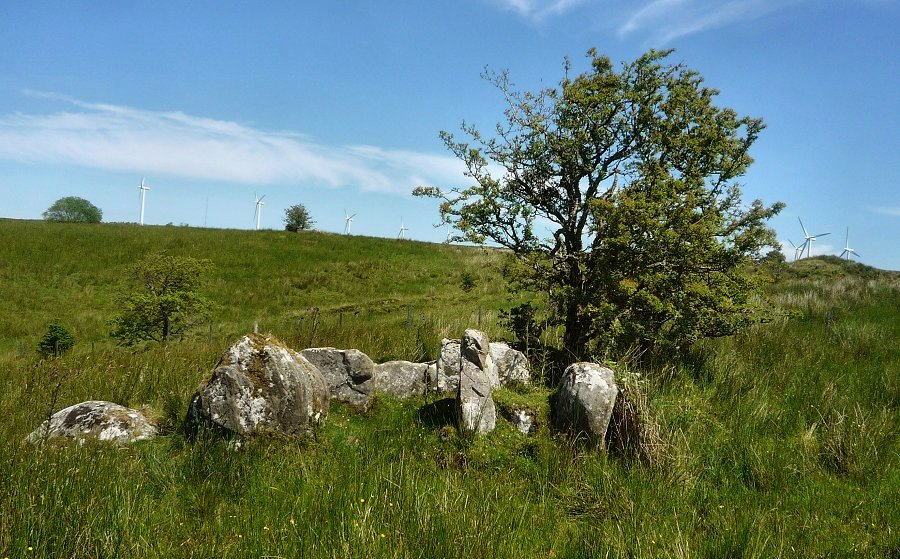 The wedge-tomb from the front (NW) end, with the wind-farm on the horizon.
The septal slab is at the back.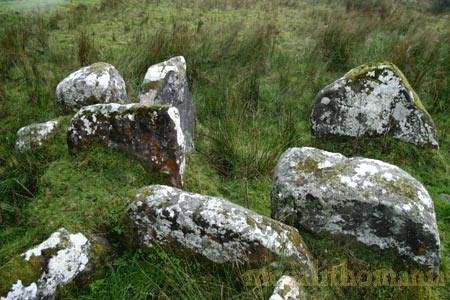 The entrance from above and behind, photographed by Tom FourWinds nine years earlier.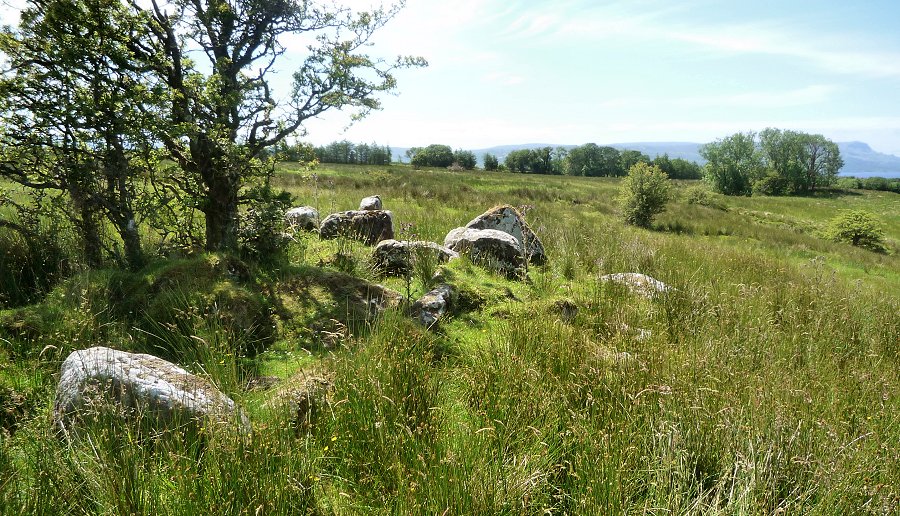 The tomb from behind, showing the cairn and kerb-stones.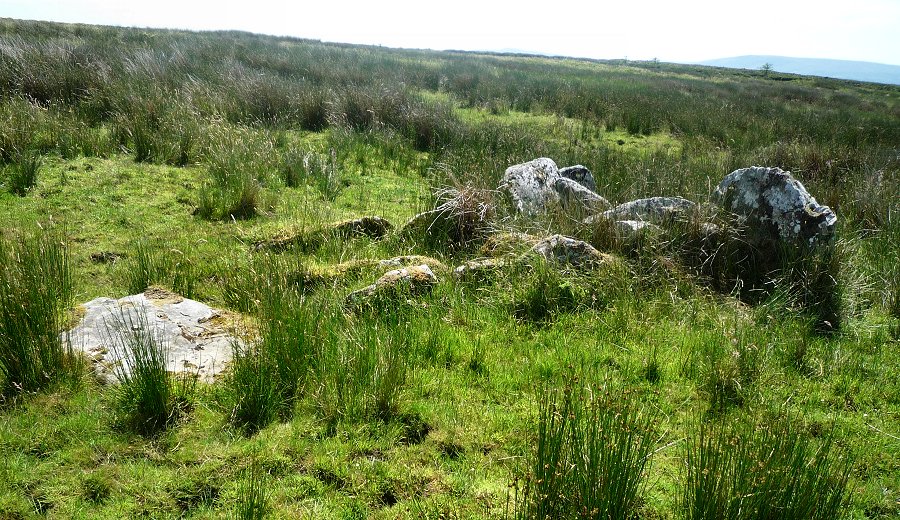 The second wedge-tomb, on the other (S) side of the track, with the entrance to the right,
a displaced roofstone to the left, and the double-walled gallery in between.
<< BACK<<