Keamcorravooly, county Cork.
W 138 679 - Sheet 85
Nearest village: Ballyvourney

"The Giant's Grave", (An Uaigh an Fhathaigh), here seen from behind, is a neat and picturesque tomb,
with 2 overlapping roof-slabs, the nearest of which is supported by a small chocking-stone on top of the backstone.
It is markedly wedge-shaped, and retains much of its double-walling.
Like most of the Cork wedge-tombs it is low, the entrance being about 106 cm high.
It commands a fine view of the hills to the N and W.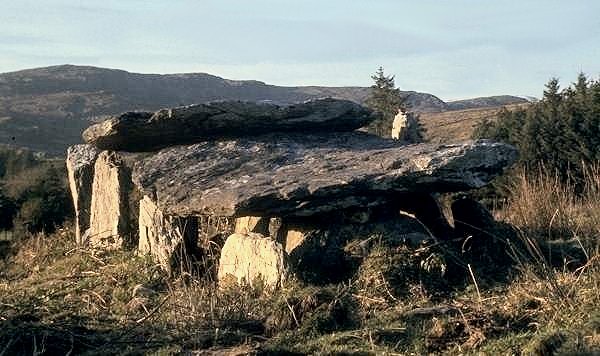 Click on the image for a view from the side.
<< BACK<<