Inishcaltra, county Clare.
R 698 850 - Sheet 58
Nearest village: Mountshannon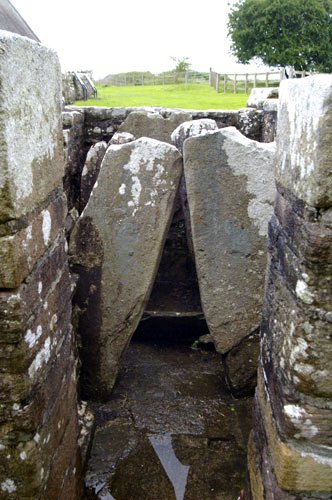 The now-roofless 'Confessional', photographed by Ian Thompson.
The small stone-built building measures just 3 metres x 2 metres in plan with walls that now only reach around 1.6 metres high.
The small internal space is divided into two compartments by two huge megalithic stones
which lean towards each other to form a low triangular doorway into the rear chamber.
At the rear of this chamber two more orthostats and a large slab form the back wall. thic monument!
Within each of the sections there is a seat built into the wall.
The innermost one was for the monk to sit on whilst hearing the confession of the person sitting in the front area.
This suggests some previous use of the assimilated (or moved) megalithic monument as an oracle.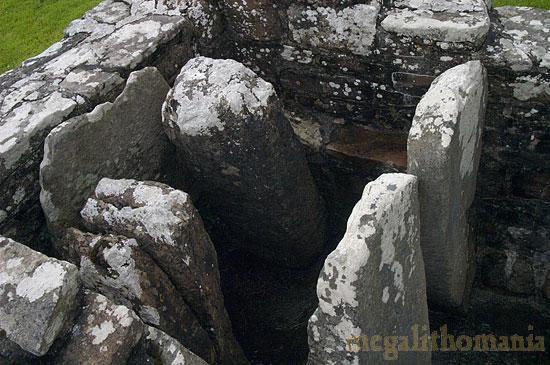 The Dolmen de la Madeleine, on an island near Confolens (Vienne), France.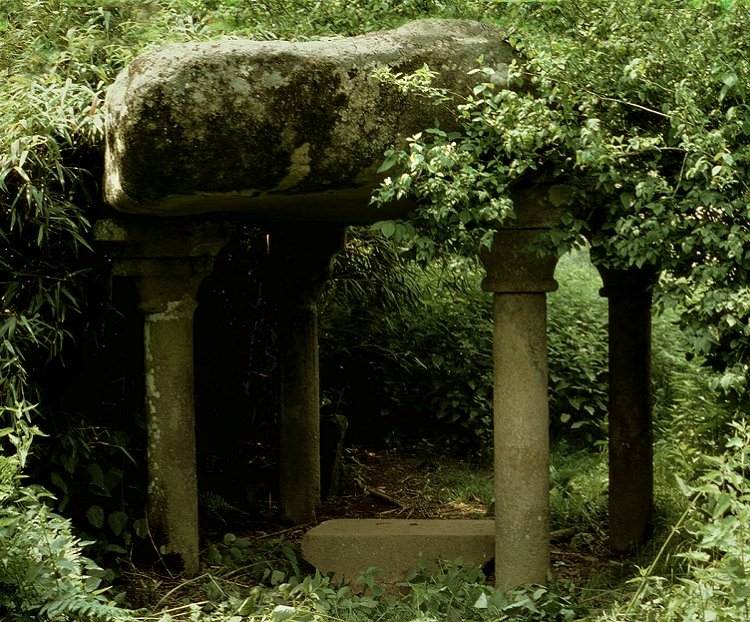 In the town of Confolens, the sarcophagus of a 19th century antiquarian
placed on top of a dolmen moved to the graveyard for the purpose.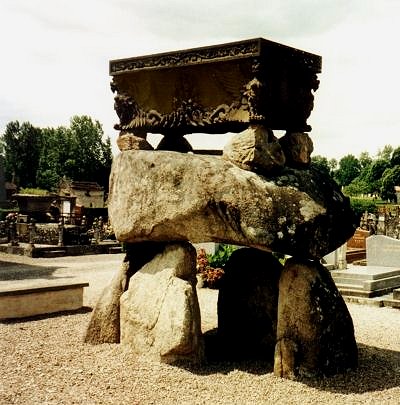 The megalithic tomb under the Capilla de la Santa Cruz
Cangas de Onis (Oviedo), Spain - seen through an aperture in the floor.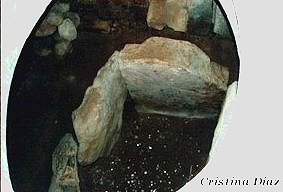 The tomb has traces of painting and engravings.
Coins are thrown into it according to a custom age-old and widespread in Europe.

<< BACK<<